Essential Tools for Preaching Christ (Part 1)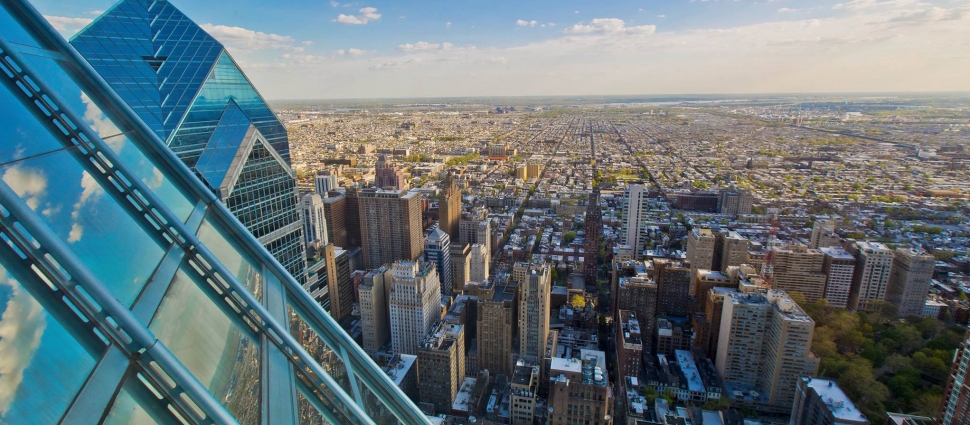 Owning a home brings blessings and liabilities with it. While a home can be a good investment it requires maintenance. Homeowners generally have two options in maintaining their homes: they can hire someone to do the work, or they need to get the tools that they need to do it themselves. They need to know how to use those tools as well.
Preachers must develop many tools in order to preach Christ biblically and effectively. It is one thing to know what preachers should do and why they should do it. It is another thing to ask how they should preach. Preaching is a public authoritative proclamation of the gospel, through Christ's ordained ambassadors, through which Christ pleads with sinners to be reconciled to God. Preachers and listeners alike need to understand how this general definition applies to preaching biblical texts. Methods for preaching Christ should include exegesis, redemptive history, systematic theology, and personal devotion. This post gives examples of preaching Christ exegetically and redemptive historically while the posts that follow complete the picture of the preacher's tools through typology, systematic theology, and personal devotion to Christ.
Preachers should preach Christ exegetically. Exegesis refers to an explanation or critical interpretation of a text. John 1:18 describes Christ as the one who exegetes the Father. As Christ interpreted and declared the Father to his hearers, so preachers must interpret and declare Christ to theirs. Christ said that the Scriptures testified to him (Jn. 5:39). Matthew's gospel proves repeatedly how Christ's person, actions, and work fulfilled Scripture. The risen Christ chided his disciples for not believing what the prophets said about Christ's sufferings and the glory that would follow, expounding what Moses and the prophets said about him (Lk. 24:25:27). All Scripture is God-breathed and it is able to make people wise for salvation in Christ (1 Tim. 3:15) because all Scripture testifies ultimately to Christ. Exegesis is direct a direct means of preaching Christ.
Preachers must preach Christ exegetically from the Old Testament by explaining prophecies and promises about Christ. He is the Seed of the Woman who crushed the serpent's head (Gen. 3:15). He is Abraham's seed in whom all the earth would be blessed (Gen. 22:18; Gal. 3:16). He is the Prophet like Moses (Deut. 18:5; Acts 3:22; 7:37). He is David's Son and David's Lord (Psalm 110:1; Matt. 22:45). He is the shoot from Jesse's root who would rule as King (Is. 11:2) as well as the "root out of dry ground" (Is. 53:2) who would obey and suffer as Priest (Acts 8:30-36). He is the Priest whom God crowned as King (Zech. 3:8-10, 6:12-13; Heb. 7). Preaching Christ from the Old Testament exegetically means locating specific signposts that point to Christ directly.
Preachers must preach Christ exegetically from the New Testament. While this point might seem obvious, it is important to remember how the New Testament reveals Christ. The gospels reveal Christ's person and work through theologically charged history. The rest of the New Testament explains, expands, and applies the truths that the gospels reveal about Christ. The New Testament also provides the interpretive grid for finding Christ in the Old Testament. The New Testament authors used the Scriptures Christologically and they teach us how to do so.
Preachers should preach Christ in light of redemptive history as well. Redemptive history reflects the fact that the Bible has a main point in light of which the biblical story unfolds. Preaching Christ redemptive historically relates every text to Christ insofar as Christ's person and work are the main point of the teaching of the Bible as a whole. Genesis 3:15 serves as a thesis statement for redemptive-history by pitting Christ against Satan and Christ's people against Satan's people. The sacrificial system both before and under Moses explains how Christ would gain victory for his people over sin death and Satan. The Exodus becomes a paradigm for redemption in Christ. The genealogies in 1 Chronicles show the progress of redemptive-history up to that stage.
Typology falls under the category of preaching Christ redemptive-historically as well. A type is a kind of picture that foreshadows something else. It may be ideological or personal. The temple is a type of Christ's body, through which God dwelt among his people (Jn. 2:21). Adam is a type of Christ in his representative character (Rom. 5:14). Melchizedek is a type of Christ's eternal priesthood (Heb. 7). Types move the story of redemptive-history forward by foreshadowing later and greater realities through lesser historical predecessors (Col. 2:17). Every prophet, priest, and king in the Old Testament should direct us to the final Prophet, Priest, and King in the New Testament. Types do not correspond to their antitypes in every respect. Sometimes Christ as antitype excels all types superlatively and sometimes he does so by contrast. Preaching should include redemptive-history to help hearers relate particular passages of Scripture to the broader biblical storyline.
Exegesis and redemptive-history are tools that help us understand Scripture in relation to Christ. Preaching Christ exegetically touches every aspect of Christ's person and work as well as the Spirit's work in applying his benefits to us. Preaching Christ redemptive-historically is more general in scope. It illustrates how Christ's place in God's plan creates the biblical narrative and gives significance to its parts. If we isolate redemptive-historical preaching from other biblical tools for preaching Christ, then it runs the risk of telling a story that believers are not part of immediately. Knowing Christ (and preaching Christ) involves more than imagining that we are part of Christ's story. It involves actual participation in Christ, which comes only through personal union with Christ by faith. Yet exegesis needs redemptive-history. Preaching Christ exegetically alone effectively removes Christ from most of the Old Testament. Exegesis without redemptive-history is like reading road signs without knowing where the road is taking us. However, if preachers limit their methods for preaching Christ to exegesis and redemptive-history, then they will still fall short at points of the biblical definitions and aims of preaching established in the previous posts in this series.