Effective personal evangelism: boldness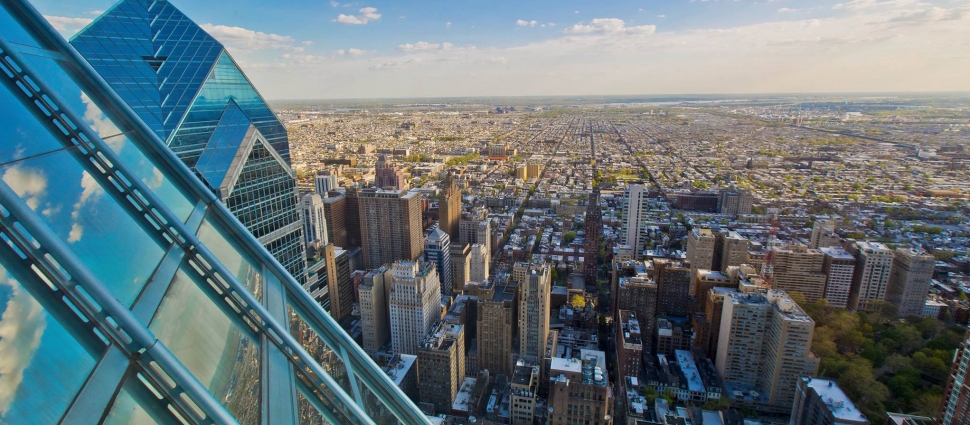 In looking at some of the features of the effective personal evangelist, taking for granted (as it were) the genuine conversion and growing holiness of such a person, so far we have considered
love
and
tenacity
.
The third mark of the effective personal evangelist is
boldness
. We often struggle with a righteous straightforwardness, a loving clearness, a holy bluntness. The context and substance of the gospel message is that - apart from Christ - you are a rebellious sinner, under God's wrath on account of your wickedness, and if you will not repent of your sins and believe in Jesus Christ, there is a fearful hell waiting in which God's righteous judgments will be eternally poured out on your deserving head, and the only way in which you can be saved is to leave aside every other imagined way of being right with the one true and living God, and trusting in his Son whom he has sent, Jesus Christ the incarnate Lord, who died on the cross, through whom alone we can be reconciled to God and so obtain life everlasting. God has provided the one way of salvation for hell-deserving sinners. It demands a response: you must therefore repent and be converted. The effective personal evangelist speaks all the truth clearly, holding back nothing needful. Paul could say to the Ephesian elders of his entrance to Asia, ""I kept back nothing that was helpful, but proclaimed it to you, and taught you publicly and from house to house, testifying to Jews, and also to Greeks, repentance toward God and faith toward our Lord Jesus Christ. . . . Therefore I testify to you this day that I am innocent of the blood of all men. For I have not shunned to declare to you the whole counsel of God" (Acts 20.20-21, 26-27). How do you tell people the good news? When someone says that they like to think of God in a certain way, do not really believe in hell, or that they have been a good person, we are too readily inclined to start soft-pedalling the context, substance and demands of the gospel when dealing with ignorant and rebellious sinners who need to hear the truth. We are too much inclined to cut or shave off the rough edges off our gospel, to hold back what is offensive in society, or even to avoid those elements which we think we can get away with not mentioning. Is there anyone who does not need a whole gospel? Again, love will carry us beyond mere sentiment (on our own behalf or someone else's) and make us bold to speak the whole truth. I am not saying that we invariably have the time and opportunity to explain everything on each occasion, but we will seek to speak all needful truth with all clarity to the people with whom we have to do. This is not just the courage that the street-preacher or door-knocker needs. Some parents are afraid to tell the gospel to their own children because they fear their reaction, are concerned that they might not like it and might turn from it. But what of the risk of not speaking? They cannot be saved unless they hear the gospel, and - if we speak with love - this will in itself break down some of the barriers. Again, I know of one brother who is welcomed back with literal open arms at some of the doors he has knocked on once or twice, his affectionate and bold regard for sinners having won a hearing if not yet a soul. The same brother is chased away from some doors for the same reasons, but he keeps going back. This is not, then, a harsh courage but a loving boldness.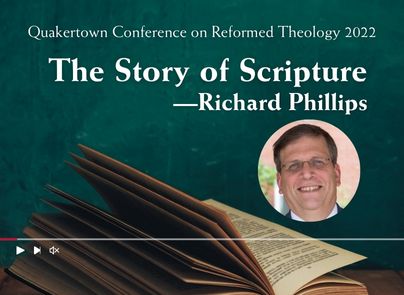 The Story of Scripture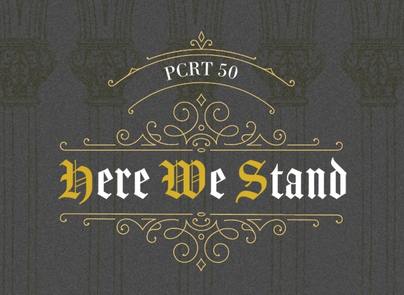 Register for the Philadelphia Conference on Reformed Theology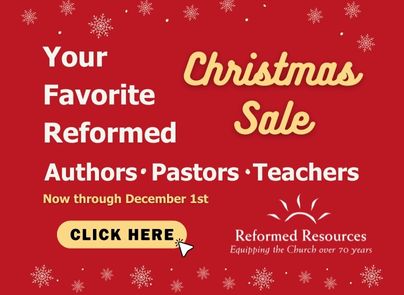 Christmas Sale through December 1st!