Ecclesiastical Antinomianism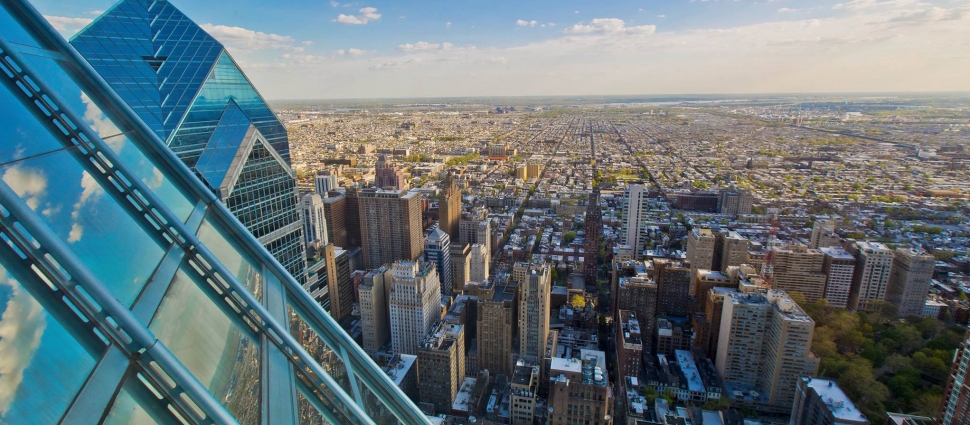 Antinomianism has certainly received its fair share of just criticism in recent years--predominantly on account of its pernicious presence in the pulpits across our land. While the doctrinal forms of Antinomianism are quite pernicious, its practical forms are sometimes even more dangerous; after all, "bad company corrupts good morals." Yet, for all the attention that theologians have given to battling Antinomianism in the realm of individual Christian belief and experience, there is a widespread form of Antinomianism that requires more attention, namely, ecclesiastical Antinomianism.
Far too many who live within the pale of the church, have little to no respect for the authority of God in the church. Men and women leave local churches over the smallest and seemingly most insignificant of matters (e.g. the music is not what they wanted it to be, the children's ministry is not as fully developed as they would have it, the people in the church do not measure up to their particular standard of social compatibility, the pastor has a conviction about Christian liberty on one point of minutiae with which they differ, the elders will not allow them to oversee a particular ministry, etc).
The heart of ecclesiastical Antinomianism is that people act as though the Scriptures have nothing to say about church government or about the responsibility of men, women, boys and girls in the church to submit to the authority of the pastor(s)/elders.
The author of Hebrews, at the end of a letter in which he calls his readers to give heed to the warnings not to depart from Christ, gives the following two admonitions about those whom God has given the church to keep the members of a local congregation close to Christ:
"Remember those who rule over you, who have spoken the word of God to you, whose faith follows" (Heb. 13:7).




"Obey those who rule over you, and be submissive, for they watch out for your souls, as those who must give account. Let them do so with joy and not with grief, for that would be unprofitable for you" (Heb. 13:17).
Here are two very clear admonitions for members of local congregations to recognize that God has placed men as shepherds to rule over and to watch out for their souls. There is an important imperative for the people of God attached to the explanation about what elders are to do, namely, obey.
This does not mean that congregants are blindly to obey their elders or to submit to them on any matter upon which they may speak. What it does mean is that insofar as ministers are living lives of faith in accord with God's word, and are faithfully ministering God's word, local church members are to obey and be submissive to them as they are to God--in accord with God's word. After all, they are the under-shepherds of the Great Shepherd of the sheep.
In many cases, when individuals or families leave a church, they do not go to the pastor/elders in humility and seek to work through issues in order to come to a happy resolution. The better part make the decision to leave a local congregation and then inform the pastor(s)/elders that they have done so. Certainly, there are cases in which men and women have biblical grounds to leave a church, have spoken with the elders and have seen no progress. In those cases, it is understandable that a decision to leave a local congregation has been made apart from the advice of the elders. However, deferring to the wisdom of the elders in a biblically sound church is part of what it means to obey those who rule over you. If a church is defunct in doctrinal faithfulness or is promoting wicked practices, people should leave the church after prayer and an attempt to see if change could occur.
To church hop every time you find something with which you are unhappy is a form of ecclesiastical Antinomianism. It shows a lack of unwillingness to submit to those whom God has put in authority over you--as well as to the brethren in that particular congregation. When men and women leave a congregation because they have rubbed shoulders with the leadership over adiaphora in worship or congregational life, they often think that they can keep their friendships with those in that congregation without inflicting any harm or incurring any loss. However, when an individual or family leaves a church because of their discontent with leadership, they are also walking away from the congregation that they may have vowed to love and support. They can no longer fulfill the "one another" imperatives of the New Testament in that particular local congregation. The body suffers as it loses one of its necessary members (Rom. 12; 1 Cor. 12-14; Eph. 4).
There is, however, another form of ecclesiastical Antinomianism--namely, that which has to do with congregants and ministers who have fled to another church or denomination while under discipline. A congregant under discipline usually gains the sympathetic ear of a pastor in a nearby congregation. Most pastors are susceptible to believe the first defense of someone who is coming with interest in joining the congregation they pastor. Here, the best course of action is for ministers in a geographical area to pick up the phone and have a conversation with the minister of the congregation from which a former member is seeking to make a change. Much spiritual damage would be avoided if we viewed the church in its Catholic (i.e. universal) nature here.
In addition to members fleeing from discipline, the number of times that ministers have fled the discipline of the church or denomination of which they were a part is far more than one could wish. Rather than submitting to the brothers to whom they took vows to submit, certain men have acted as "fugitives of discipline" in order to move somewhere that they can continue holding office. The
North American Presbyterian and Reformed Council
(NAPRC)--of which the PCA, ARP, OPC, URCNA et al are a part--has an "Agreement on Transfer of Members and Congregations" from one denomination to another. NAPRC denominations agree upon the following:



"That a 'fugitive from discipline' who no longer is a member of a church or who is no longer on the roll of a presbytery shall not be received until the former judicatory/assembly has been contacted to determine if proper restitution has been made and/or reconciliation has been attempted."1
On rare occasions, small denominations have been established to serve as places of ecclesiastical refuge for "fugitives of discipline"--i.e. for ministers who have fled the jurisdiction of their Presbyteries or denominations. This is an ecclesiastical Antinomianism of the worst kind. Instead of submitting to the courts of the church, these men make themselves a renegade denomination.
Church discipline is essential to the governance of the Kingdom of Christ. John Calvin, reflecting on the important role that discipline plays in the preservation of the true church, wrote:
"Because some persons, in their hatred of discipline, recoil from its very name, let them understand this: if no society, indeed, no house which has even a small family, can be kept in proper condition without discipline, it is much more necessary in the church, whose condition should be as ordered as possible. Accordingly, as the saving doctrine of Christ is the soul of the church, so does discipline serve as its sinews, through which the members of the body hold together, each in its own place. Therefore, all who desire to remove discipline or to hinder its restoration--whether they do this deliberately or out of ignorance--are surely contributing to the ultimate dissolution of the church."2
In a day when the court of public opinion is viewed as the highest civil and ecclesiastical court by many in our land and in our churches, we must be on guard against embracing an ecclesiastical Antinomianism. We all have the enemy of self within telling us to do what we want, when we want and in whatever way we want. When we come to Christ we surrender our imagined right to do so. We, who have died with Christ and have been raised with Him, are to live as slaves of righteousness and members of His body (Rom. 6:5-11; Eph. 5:30), submitting to His rule through His ministers in His church. May God give us grace to do so for His glory, our joy and the well-being of His church in the world.