Double Black Diamonds: Navigating the Slopes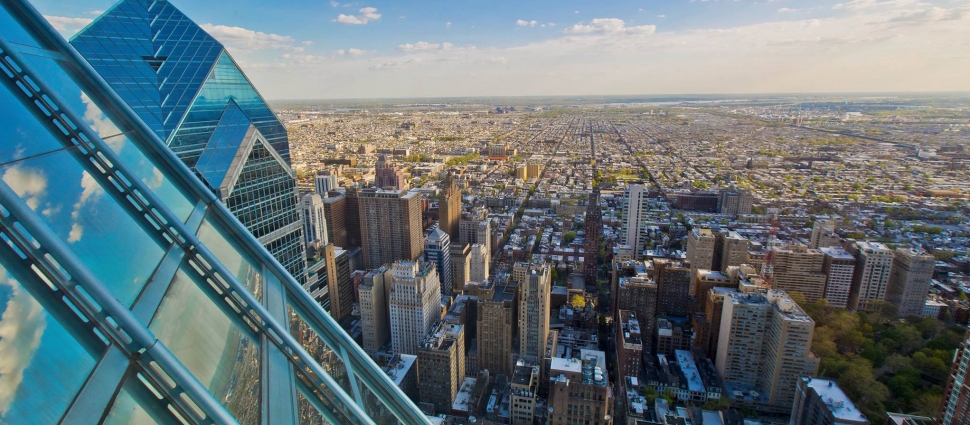 In his helpful blog post "The Slippery Slope and the Jesus Box" Rev. Rick Phillips explains that there is indeed a slippery slope about which we must be concerned in theology. I say indeed, because many will be aware that the slippery slope is typically considered a logical fallacy: one assumes that adoption of one position will lead to the adoption of another position, without showing causal relationship between the two. However, if you can demonstrate a causal relationship then the argument becomes plausible.
In theology, it does indeed seem to be the case there is a valid concern regarding a weak doctrine of Scripture as a plausible slippery slope. So Phillips writes: "It is the unstoppable descent into liberalism and unbelief that begins when the authority of Scripture is compromised out of cultural accommodation. The slope is slippery because without the friction of an inerrant, divinely authoritative Bible, faithfully interpreted, there is nothing left to restrain the downward gravitational pull of the world's demands."
I would suggest that we label this type of slippery slope the Hermeneutical Slippery Slope. The sin of our heart and the pressure of our culture place special tension upon those passages of Scripture that oppose them. Jesus says, "The Scripture cannot be broken" (John 10:35). But that does not mean that the world, our flesh and the Devil won't try. As Phillips notes, in a culture hostile toward distinctions of roles based on gender, passages that restrict ordination to males will come under extreme pressure. At the personal level, a person struggling deeply with sexual temptation may find special tension upon passages forbidding extra-marital sexual gratification. When we are reading Scripture and feel this tension from without or from within we have three options before us:
(1) In faith, we can let Scripture push back against the culture and the sin of our hearts. Under the power of the Holy Spirit the living and active Word of God will wage war against the sin of our flesh and sustain us against the pressure of the culture.
(2) In unbelief, we can reject the Scriptures entirely. In some ways this is a position of integrity. Rather than twist the Scriptures, we own the reality that we no longer believe them. It is ultimately foolish because we are rejecting the word of God, but it is an honest kind of foolish.
(3) In self-deception, we could adopt hermeneutical strategies that allow us to yield to the flesh and the culture while attempting to hang on to our faith. Unfortunately, there are a number of strategies to assist in this effort. If one finds limits on women's ministry in Ephesus too restrictive (1st Tim. 2), emphasize the local and historical context in that city when Paul was writing while downplaying the normative aspects of Paul's argument which are intended to ground those restrictions in creation. If clear prohibitions against homosexual sex are offensive, then look for local and historical reasons in Rome, Corinth or even throughout the Roman Empire that you may use to relativize what, on first reading, would appear to be normative for all people in every age.
Option three above is a Hermeneutical Slippery Slope. It is valid to regard it a slippery slope because one cannot use one hermeneutic for one set of hard texts without applying the same method to other hard texts. So we observe the slip and the slide: a change in one's view of women's ordination precedes a change in one's view on homosexuality. The hermeneutical strategies employed to arrive at those positions are very similar; indeed, in some cases identical. The slippery slope does not always materialize, but if it does not it is against the force of logic not with the force of logic. This slip and slide won't stop at social issues either. Miracles, the doctrine of the Trinity, and God's holy demand for justice will all come under the scrutiny of the world, the flesh and the Devil. Indeed, we must be on guard against the Hermeneutical Slippery Slope.
But there is another type of slippery slope in theology and church life that is fallacious and spiritually dangerous. It is akin to the way that the Pharisees read certain commandments, being sure to put a hedge around certain laws so as to not get even close to violating them. We might call this slope the Slippery Slope of Fear. One may be tempted to react against a certain position for fear that it will lead to a more permissive position or action contrary to Scripture. It is not the immediate position in question that is the concern, but fear of some future position that may come later.
On the Slippery Slope of Fear, however, Scripture is still not being honored. Rather than breaking the Scripture, the one slipping down the Slope of Fear seeks to add to Scripture. Some comfortable distance is located between his actual practice and what Scripture allows or encourages. For example, one may choose to object to the Session appointing godly women to assist the deacons in ministry to the congregation not because it is unauthorized or unbiblical (it is authorized in BCO 9-7), but for fear that it will lead to women being ordained to the office of deacon or elder. "Won't they just want to be deacons next, then elders? Why get on that train?"
I have characterized this type of thinking to my own officers as the temptation to respond to error with its opposite. It may feel right, but it is not right. We don't respond to error by its opposite. When the culture goes left we don't go right. We go Biblical. The Biblical response may be the natural opposite in some cases, but it is not always. We must let Scripture guide us in responding to error or adopting policies and practices. We should always endeavor not to add to God's word by placing additional burdens on people that God has not made clear in Scripture.
Discerning the Slippery Slope of Fear can get a little more complicated, however. The reason is that for some people positions that are a matter or wisdom can become Slippery Slopes of Fear when made normative for all people. A common example is the consumption of alcohol. There are those who cannot consume alcohol because they know that they will be led down a destructive path of addiction. For them that position is a wise one to take. But to restrict all people from consuming alcohol because Scripture forbids drunkenness is to go down the Slope of Fear that any consumption of alcohol will lead to drunkenness. Ultimately when we fail to discern the difference between matters of wisdom for individuals and matter of law for all we end up in a place of legalism: forbidding what God allows. That distorts the gospel and creates an unhealthy church culture too.
Next time you are in a theological or pastoral discussion of whether an issue or decision is a slippery slope try to discern whether it is a Hermeneutical Slippery Slope or a Slippery Slope of Fear. In both cases the Scriptures are not given the clear and final word in matters of faith and practice.