Don't Waste Your Privileges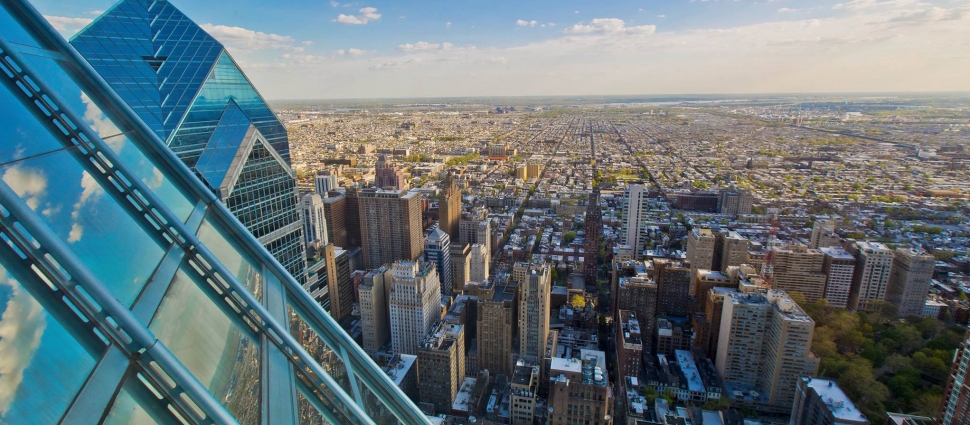 The 2020 Presidential race is underway. Americans everywhere are now sitting back and bracing themselves for tedious recitals of attacks and scandals. The first attack has come in response to Beto O'rouke's statement about sometimes helping his wife raise their three children. Numerous political analysts have insisted that Beto is a prime example of white privilege. Instead of standing by a statement in which he was honoring his wife for her diligent labors as the mother of their children, Beto apologized, saying,
"I'll be more thoughtful going forward in the way that I talk about our marriage, and also the way in which I acknowledge the truth of the criticism that I have enjoyed white privilege."
Without in anyway whatsoever wishing to fixate on presidential candidates, racial theories or the virulent rhetoric of our secular society, I do want to turn our attention to what the Scriptures teach us about the nature of privilege and what ought to be a proper response to privilege.
In Luke 12:48, Jesus said, "Everyone to whom much was given, of him much will be required, and from him to whom they entrusted much, they will demand the more." There is such a thing as privilege and we are responsible for how we use the privileges we have been given. God has not given every believer the same gifts or the same measure of faith (Rom. 12:3).We are called to be diligent and faithful with what the Lord gives us for the building up of believers in the church. It is altogether possible for someone to squander the gifts of God by a self-interest, self-indulgence or selfish complacency.
The Apostle Paul explained how we are to respond to the truth about differing measures of gifts and privileges when he wrote to the Corinthians, "Who sees anything different in you? What do you have that you did not receive? If then you received it, why do you boast as if you did not receive it?" The Corinthians were boasting about the gifts and teachers they enjoyed. Instead of exhibiting humility and gratitude to God, they boasted about their privileges. The Apostle repeatedly highlighted the fact that God alone is worthy of glory and boasting. All things come from Him and, therefore, no flesh should boast before Him.
One of the marked features of Israel--the Old Covenant church--throughout redemptive-history is the fact that God's people loved to flaunt their privileges (Matt. 3:9; John 8:39), trust in their privileges (Jer. 7:4) and abuse their privileges (Deut. 8:11-20). God had called a people to Himself merely by grace. When he reminded Israel of their calling, Moses told them, "It was not because you were more in number than any other people that the Lord set his love on you and chose you, for you were the fewest of all peoples, but it is because the Lord loves you and is keeping the oath that he swore to your fathers, that the Lord has brought you out with a mighty hand and redeemed you from the house of slavery" (Deut. 7:7-8). Israel had done nothing to receive the privileges of God's grace and calling. They didn't deserve them. However they took those privileges and adulterated themselves. After reminding Israel of the way in which God brought them to Himself from a state of death and abandonment and cleansed her for Himself, He brought an indictment against Israel when he said through Ezekiel, "you trusted in your beauty and played the whore because of your renown and lavished your whorings on any passerby; your beauty became his" (Ezekiel 16:15). Israel trusted in the privileges that they had received and lived wickedly on account of those privileges.
All of us have been given differing privileges in this life. Some believers have had the privilege of grown up in loving and doctrinally strong Christian homes. Some have been given more gifts of spiritual knowledge, discernment, faith, etc. Some have been privileged with a greater intellectual capacity. Others have become the objects of the privilege of being given financial resources, craftsmanship and musical ability, etc. No matter what gifts and talents God has privileged you with, you are to take those gifts and use them diligently for the glory of God and the building up of others within the body. On the one hand, we are never to trust in or flaunt our privileges. We are to "count everything as loss because of the surpassing worth of knowing Christ Jesus our Lord" (Phil. 3:8). On the other hand, we are never to neglect or ignore these privileges. We are to acknowledge that "But by the grace of God I am what I am, and his grace toward me was not in vain;" and, we are, therefore to "work harder than any," by "the grace of God" (1 Cor. 15:10).
Instead of allowing others to put undue guilt and condemnation on your conscience for the privileges God has given you, learn to view them in light of the God who has freely given them according to His own will and for His own glory (Heb. 2:4). Instead of using the gifts and privileges God has given you for personal interest and gain, utilize them for the well being of others. Don't waste your privileges. God has given them to you for your to use them for His glory, the building up of His people and to bless those around you.