Don't Leave Those Kids Alone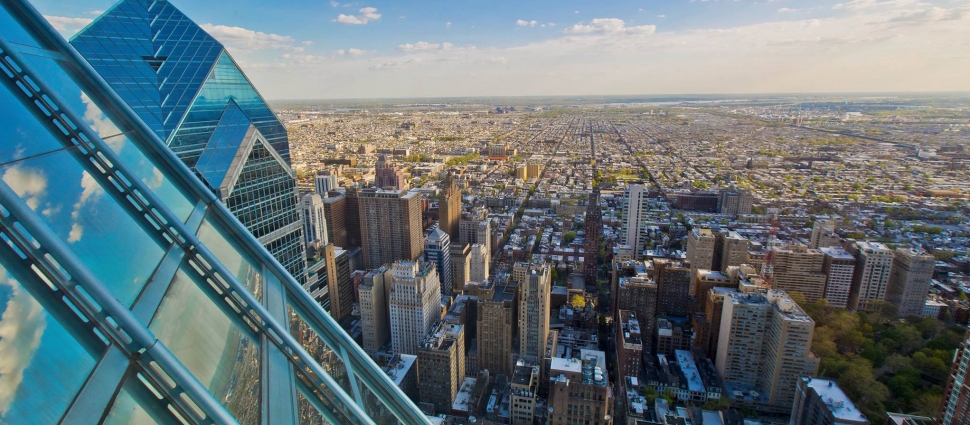 Because of the obsession of what has been called "youth culture," it has been said that 1 Timothy 4:12 ("Let no one despite you for your youth...") may be the most incomprehensible passage in our modern American culture. A cursory look at our culture (such as our clothing selections, diet regimens, and social media accounts) easily demonstrates the infatuation with youthfulness. However, I think this there is an entire book of the Bible that is incomprehensible in our culture: the book of Proverbs. Consider the opening passages of Proverbs:
Hear, my son, your father's instruction and do not forsake your mother's teaching; Indeed, they are a graceful wreath to your head (Proverbs 1:8-9).

My son, if you will receive my words and treasure my commandments within you, make your ear attentive to wisdom, incline your heart to understanding...(Proverbs 2:1-2).

My son, do not forget my teaching, but let your heart keep my commandments. For length of days and years of life and peace they will add to you. Do not let kindness and truth leave you; bind them around your neck, write them on the tablet of your heart (Proverbs 3:1-3).

Hear, O sons, the instruction of a father, and give attention that you may gain understanding, for I give you sound teaching; Do not abandon my instruction (Proverbs 4:1-3).
There are many more passages that can be added here, but there is a constant theme which runs through the pages of Proverbs - namely the follies of youth. Proverbs clearly teaches two important truths for our modern culture: (1) folly can only be cured by acquiring wisdom and (2) true wisdom cannot be acquired by ourselves in isolation, but it must be taught to us. Although wisdom is inseparable from knowledge, wisdom in Proverbs does not refer to the Greek conception of wisdom as mere philosophical theory. Wisdom involves masterful understanding and skill along with insight and discretion within ethical, moral, and spiritual spheres. This is why some have defined Biblical wisdom as the learned skill of godly living. In wisdom, we act on the moral-spiritual knowledge which we have internalized so that we are able to thrive in the midst of the enigmas and adversities of life. Therefore, the possession of wisdom is necessary in order to improve the life of an individual and/or a community. However, the qualities of wisdom (such as insight, discernment, holistic understanding, etc.) are usually absent in young men and women.
This spiritual-ethical wisdom is a divine gift that is acquired by anyone valuing it above everything else (cf. Proverbs 2:6, 3:13-18, 8:11-12) and by making it a single-minded decision to accept it in humility. It cannot be bought with money or acquired merely by keen observation and cogent reflection (cf. Proverbs 30:1-6). In other words, we must be instructed and grow in the ways of wisdom. We must look to the God of all wisdom in order to receive it. Although the Word of God is the source of all spiritual wisdom, it should be noted that God has always used His covenant community as the environment and primary means in which this wisdom is transmitted generation to generation. Within the Old Testament, the ways of wisdom were transmitted within the covenant community from Israel's elders (and fathers) to subsequent generations (cf. Deuteronomy 4:9; Psalm 34:11-16; Psalm 78:1-8). The young men and women who were nurtured within the covenant community learned how to acquire wisdom by receiving and hearing this instruction. Within the New Testament, the responsibility for the transmitting wisdom from generation to generation resides within the church. It is within the local church that elders shepherd and instruct God's people (cf. 1 Peter 5:1-2; Ephesians 4:11-16) and it is within the local church that older saints serves as a witness to young believers (cf. Titus 2:1-4).
In summary, God uses His church to nurture disciples and rid those of us who may still be young in folly. Our foolishness manifests itself in a number of ways (such as our pride, our thoughtlessness, our shortsightedness, our fear of man's opinion, our rebellion against authority, our love for ease and pleasure, etc.); however, God uses the preaching of the Word, the shepherding care of our elders, and the witness of godly older saints to confront us in our folly and to lead us in the path of spiritual wisdom. Within the local church, God uses older saints to teach us how to be sober-minded, dignified, self-controlled, sound in faith, in love, and in steadfastness.
This also explains why the infatuation with youth culture is deeply problematic. This infatuation encourages the natural rebelliousness and pride of youth rather than confronting it. JC Ryle in his sermon "The Dangers of Young Men" wrote:
"How common is it to see young men with big heads, high-minded, and impatient of any counsel! How often they are rude and uncourteous to all around them, thinking they are not valued and honored as they deserve! How often will they not stop to listen to a hint from an older person! They think they know everything. They are full of conceit of their own wisdom. They think elderly people, and especially their relatives, are stupid, and dull, and slow. They want no teaching or instruction themselves: they understand all things. It almost makes them angry to be spoken to. Like young horses, they cannot bear the least control. They must be independent and have their own way. They seem to think, like those whom Job mentioned, 'You are the people, and wisdom will die with you' (Job 12:2). And all this is pride."
The pride of youth blinds us to the true extent of our folly and it gives the impression that only the counsel of the youth is worthy of a hearing. King Rehoboam was such a person, who utterly despised the counsel of the older experienced men and listened to the advice of the young men of his own generation instead (cf. 1 Kings 12:1-15). Rehoboam lived to reap the consequences of his folly and his folly produced ramifications for numerous generations. Rather than learning from the error of Rehoboam, our culture has encouraged us to repeat Rehoboam's folly by encouraging a generation of Christians to forsake the wisdom of elder saints and to listen to its own unique insights.
Moreover, an infatuation with youthfulness has displaced the role that God has purposed for godly older saints within many churches. As a young Christian, nothing is more encouraging than to fellowship with men and women who have been walking with the Lord for multiple decades. Their words are measured and filled with the wisdom that experience brings and their life is a testimony of God's lifelong covenant faithfulness. Conversely, there is something incomplete and unsettling about a church full of young people without the blessing of gray hair in the congregation. By extension, there is a danger when any church (or denomination) displaces the wisdom of older saints and allows the young and inexperienced to chart its course. Overturning God's appointed means and forsaking those ancient paths can only lead to peril. Ignoring the voice and wisdom of the past demonstrates that we have no true regard for future.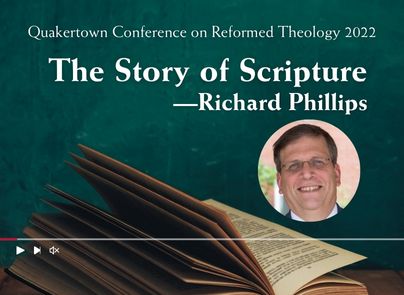 The Story of Scripture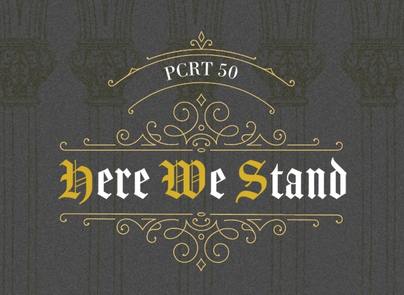 Register for the Philadelphia Conference on Reformed Theology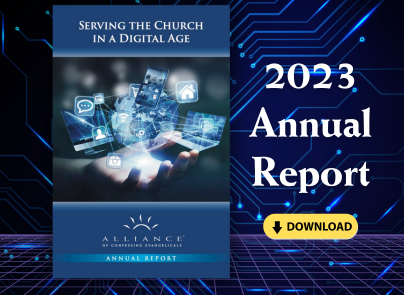 2023 Annual Report