Does Liturgy or Music Keep Minorities Away from Our Church? (Part 2)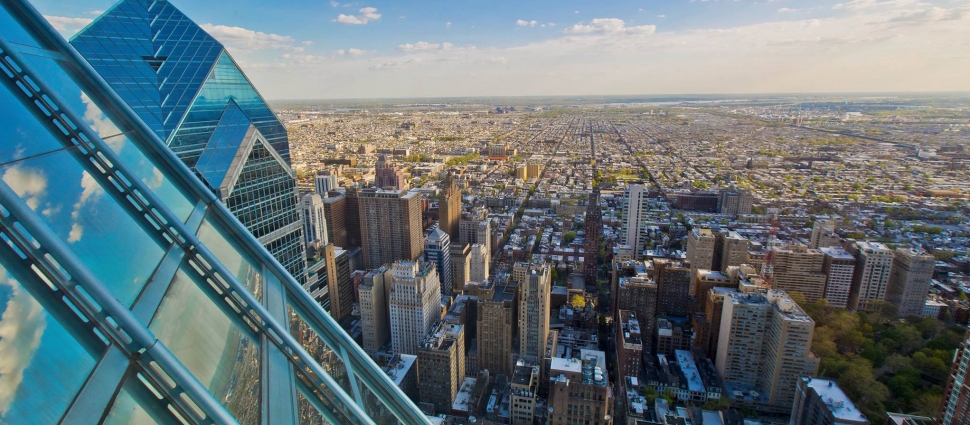 "Our call to worship comes from...", "If you have confessed your sins, I declare to you...", and "The Lord bless you and keep you" are statements frequently found on Lord's Day worship at Reformed and Presbyterian churches. Are these things keeping African-Americans away from our churches?
In the
previous post
, I narrowly defined the terms "liturgy" and "minority." Liturgy, I suggested, "is the pattern or arrangement of one's Sunday service." Since every church has a liturgy, I more particularly narrowed the focus to "that pattern or arrangement of the elements of worship that is often employed in Presbyterian and Reformed churches" (see
DPW, section II
). Regarding the term "minority," I mentioned, "...I am specifically thinking of middle class, African-Americans with some church experience. The ecclesiastical affiliation subsumes under three categories: Pentecostal/Charismatic, Baptist, and Non-Denominational."
At the conclusion of part 1, I suggested, "Liturgy does not...ultimately keep African-Americans away from Reformed and Presbyterian churches." However, what can keep some African-Americans away from our churches, specifically regarding liturgy, is how the liturgy is conducted. Previously, I noted,
"The second issue (i.e., there is a dullness to the liturgy) is also off-putting to some African-Americans. If they are accustomed to Baptist, Pentecostal/Charismatic (and yes, I recognize there are differences), or Non-Denominational churches, there is normally a liveliness to the minister's leading of the service. He does not normally stand behind the pulpit with his elbows locked, hands latched unto the pulpit as he slightly leans toward the congregation telling us what is next in the liturgy with a monotone voice. The dullness, therefore, does not come from the liturgy itself but from the liturgist. African-Americans, in many cases, are formed by enthusiasm that comes from the pulpit. It is obvious the minister believes, or at least we hope, what he teaches. When that is not present, the liturgy can seem unappealing."
Along with a somewhat stale presentation of an otherwise glorious event, something else that can keep African-Americans away from our churches is the pace of the liturgy. Further, I would suggest the culture of that church, which is expressed within the liturgy, may also reduce African-American presence in our churches.
The Pace of the Liturgy
Having visited many Reformed and Presbyterian churches across the United States, the pace of the liturgy is often the same. Once one aspect of the service is complete, the minister immediately proceeds to the next section. For example, after the declaration of pardon, the minister soon thereafter states some variation of, "Having heard the declaration of pardon, let's sing a song of response." The pianist then begins playing. In the majority of Reformed and Presbyterian churches, it seems, that is acceptable. The pace provides a certain flow to the service that has become normative. That pace, nevertheless, can become inhibiting to those who are a bit more demonstrative.
Some of our Caucasian brothers and sisters are not extremely expressive in Reformed and Presbyterian churches. A head nod, perhaps an "amen" under her breath, or, according to one seminary president, a grunt is an adequate response to confirm what just transpired during Lord's Day corporate worship. For many African-Americans--I am included--the aforementioned verbal or bodily gestures of agreement are acceptable and within one's comfort zone. However, for others, they are not. Some African-Americans desire to more loudly or expressively declare their verbal or bodily assent to a certain declaration from the minister, but the pace in many of our churches prohibits it. In other words, there is very little time to express one's gratitude to the glorious truths found, for instance, in the declaration of pardon because the service quickly advances to the next segment. Unless someone desires to get into a shouting match with the minister, it is best to remain silent.
For some African-Americans who have experience in Pentecostal/Charismatic, Baptist, and/or Non-Denominational churches, there is sometimes space, due to the pace, to offer verbal or bodily assent to a certain portion, or portions, of the service. That sometimes occurs because the minister solicits it. At other times, there is enough down time, or space between parts of the service, to allow verbal confirmation. In our churches, what may that look like?
After the declaration of pardon, instead of moving directly to the next area of service, the minister could say some variation of, "And all God's people said?" The response should be, "amen." That provides an outlet for those who are more expressive in worship. One might also ask rhetorical questions (e.g., "Isn't that good news?"), or other questions, that grant people the opportunity to express themselves, albeit decently and in order. Who knows? You may have some people in your congregation currently who would appreciate this, and they may not be African-American.
The Culture of the Church Expressed within the Liturgy
While the pace of the liturgy in many of our churches may not allow demonstrative worship, the culture of the church, which is depicted within the liturgy, also does not provide space for demonstrative worship.
Several of my African-American friends have expressed feeling somewhat alienated when they declare a passionate, "amen" to the minister's sermon or the declaration of pardon. In their opinion, the stares, after an "amen" is stated, confirm their feeling of alienation. They, therefore, feel prohibited from making further gestures of agreement. That is not something liturgy does. Liturgy does not inhibit nor prohibit verbal expression (e.g., "amen" or "preach, Pastor") nor a bodily response to certain parts within the liturgy (e.g., raising hands) -- people do.
Outside of singing, confessing sin, and reciting a creed, many of our congregations are silent. Although there may be no bylaws suggesting one should be quiet, the culture, which provides those "unwritten rules," clearly announces that reality. Must those African-Americans who are more demonstrative in worship conform to the church's culture, or will there be enough room for them to maintain that aspect of their cultural identity and remain expressive in church?
Perhaps you are either thinking, "To what degree should a minister and/or congregation allow people to be expressive?," or "How do I inculcate a more expressive culture in my church?" Maybe you are not asking either question. To the extent that some of you may be interested, perchance I will attempt to articulate answers to those questions at another time.
Until then, consider requesting a copy of the liturgy from
Christ Central Church
,
City of Hope
, or
Grace Mosaic
. Each of these churches are cross-cultural, multi-ethnic, intentional about reaching out to various ethnic groups and cultures, maintain a word and sacrament centrality, and uphold the liturgical elements found in DPW, section II. These churches, though this anecdotal, confirm that liturgy does not keep African-Americans away from our churches.