Is Jesus the Pattern for our Faith?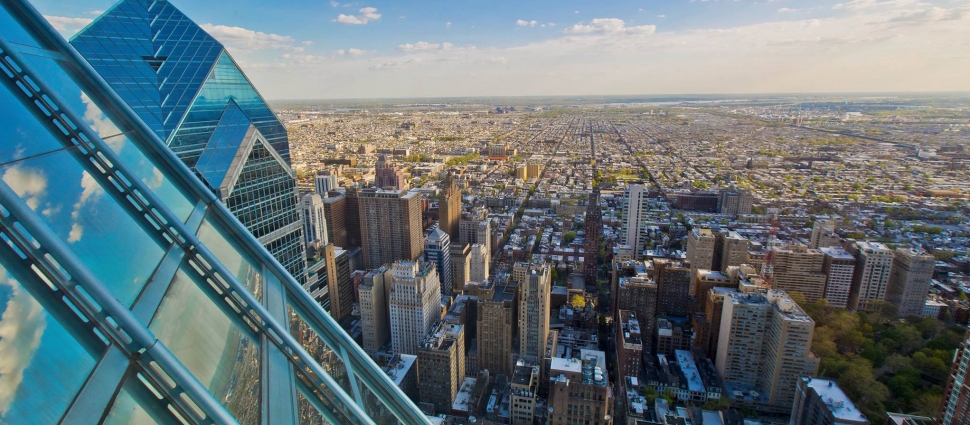 Now the great design of all believers is to be like Jesus Christ, in all grace, and all the exercise of it. He is in all things their pattern and example. Wherefore, when they have a view of the glory of any grace as it was exercised in Christ, and a sense of their own defect and lack of conformity to him... they cannot but apply themselves unto him, in solemn prayer, for a farther communication of that grace unto them, from his stores and fullness. And these things mutually promote one another in us, if duly attended unto. - John Owen
Q. Is Jesus both the object and pattern of our faith?
A. This we happily affirm.
Jesus lived by faith. We live by faith. As Thomas Goodwin (a Westminster divine) said, Jesus "was put to live by faith as we are."
Jesus had a faith for justification (Isa. 50:8). We have a faith for justification (Rom. 4:5).
However, Jesus did not look to a Mediator as the object of his faith. He looked to God to justify him for his own obedience. He did not have a faith in the mercy of God towards him, but in the righteousness of God towards him (Ps. 16; Acts 2:25-27).
For us, both God and Christ are the objects of our faith (Jn. 14:1). We must not look to our own obedience for justification as Christ did. Rather we look to his obedience for our justification. Our faith is in God's mercy in Christ (see WCF 14.2, which speaks of the "principal acts of saving faith").
But what about Jesus as our example or pattern of believing? Should we try to imitate him?
Of course. The Scriptures are clear on this matter (1 Cor. 11:1).
Thomas Goodwin says that in the example of Christ's faith "we have the highest instance of believing that ever was." In other words, this Westminster divine is calling Jesus the greatest believer who ever lived. Jesus trusted God's promises to him, even in the midst of suffering.
Jesus trusted God that suffering was the way to glory
.
Should we not imitate Jesus in this instance?
Goodwin adds:
"This example of Christ may teach and incite us to believe. For did Christ lay down all his glory, and empty himself, and leave himself worth nothing, but made a deed of surrendering all he had into his Father's hands, and this in a pure trust that God would 'justify many by him'? And shall not we lay down all we have, and part with whatever is dear unto us aforehand, with the like submission, in a dependence and hope of being ourselves justified by him?"
Christ as the object and pattern of our faith are not enemies, but friends (Phil. 2:5-11).
This is why Owen, commenting on Hebrews 2:13, says:
"It was [Christ's] duty no less than it is theirs to depend on God in troubles and distresses ... And as such his duty it was, in all straits, to betake himself by faith unto the care and protection of God ....There was upon [Jesus] a confluence of every thing that is evil or troublesome unto human nature. And herein is he principally our example, at least so far that we should think no kind of suffering strange unto us .... [Jesus] is a precedent unto us in trusting as well as in suffering."
Calvin, likewise: "As then [Jesus] depended on God's aid, his lot is the same with ours. It is surely not in vain or for nothing that we trust in God; for were we destitute of his grace, we should be miserable and lost. The trust then which we put in God, is an evidence of our helplessness. At the same time we differ from Christ in this - the weakness which necessarily and naturally belongs to us he willingly undertook. But it ought not a little to encourage us to trust in God, that we have Christ as our leader and instructor; for who would fear to go astray while following in his steps?"
Jesus had to live by faith, for without faith it is impossible to please God (Heb. 11:6). His vicarious obedience on our behalf would not have been acceptable or pleasing to God if it did not proceed from a principle of faith.
Jesus had to live by faith because he is the pioneer and perfecter of our own faith (Heb. 12:2).
Christ did not exercise faith merely for himself; he also exercised faith for all those for whom he died, so that they may receive from him that particular grace. For there is no grace we receive - whether faith, justification, sanctification, adoption, glorification, etc. - that was not first present in Christ himself, particularly the grace of faith. As Richard Sibbes notes, "We must know that all things are first in Christ, and then in us."
Jesus had to live the perfect life of faith because our lives of faith are so utterly imperfect (Mk. 9:24). But that does not mean, of course, we do not desire to emulate him in the way he trusted his Father to make good on all the promises that were rightly his.
As Bavinck says, "faith for...Christ was nothing other than the act of clinging to the word and promises of God." Should we not do likewise, that is, cling to the promises of God which are yes and amen in Christ Jesus (2 Cor. 1:20)?
After all, Jesus "is in the eye of God as the idea of what he intends in us, in the communication of grace and glory; and he ought to be so in ours, as unto all that we aim at in a way of duty" (Owen).
Did Christ know that all things were working together for his good when he was arrested in the Garden? Yes. How? By faith he embraced that truth. We must do likewise when we are in our "gardens of despair" (Rom. 8:28; Ps. 22:9-11).
If even his enemies acknowledged that Jesus trusted in God (Matt. 27:43), then surely his friends must too. Jesus believed that he would be in paradise after dying on the cross. "Christ knew very well why He was abandoned in this hour and had perfect faith and confidence in His Father" (Vos). Praise God that Jesus was both the object and pattern of the dying thief's faith (Lk. 23:43).
If this view makes us Pelagians, then we're the happiest Pelagians on the planet.
Pastor Mark Jones is looking forward to his trip to Escondido and San Diego next month.