Continual Prayer for Revival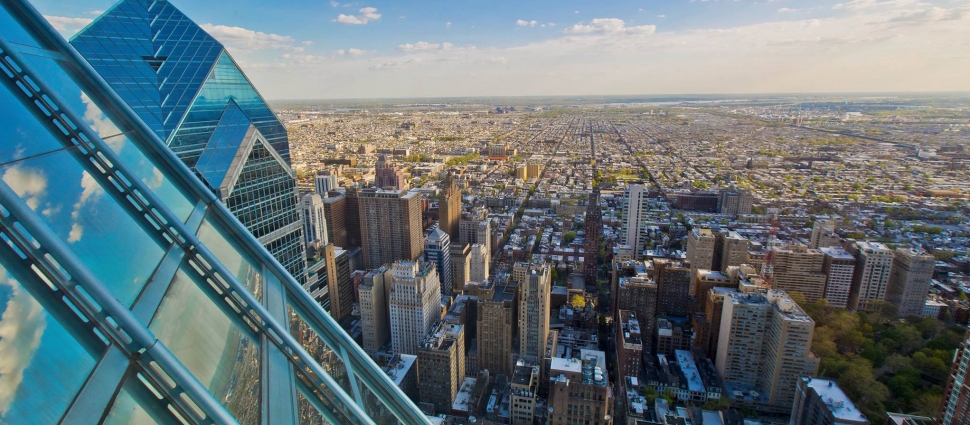 In the last post on the revitalization of the eighteenth-century Baptists, we considered the way in which prayer was a central cause. The passing years did not diminish John Sutcliff's (1752-1814) and Andrew Fuller's (1754-1815) zeal in praying for revival and stirring up such prayer. For instance, their friend John Ryland, Jr. (1753-1825) wrote in his diary for January 21, 1788:
Brethren Fuller, Sutcliff, Carey, and I kept this day as a private fast, in my study... and each prayed twice1--Carey with singular enlargement and pungency. Our chief design was to implore a revival of godliness in our own souls, in our churches, and in the church at large.2
The influence of Jonathan Edwards
And in 1789, the number of prayer meetings for revival having grown considerably, Sutcliff decided to bring out an edition of Edwards's Humble Attempt to further encourage those meeting for prayer. Measuring only six and one quarter inches long, and three and three-quarter inches wide, and containing 168 pages, this edition was clearly designed to be a handy pocket-size edition. In his "Preface" to this edition, Sutcliff reemphasized that the Prayer Call issued by the Northamptonshire Association five years earlier was not intended for simply Calvinistic Baptists. Rather, they ardently wished it might become general among the real friends of truth and holiness.
The advocates of error are indefatigable in their endeavours to overthrow the distinguishing and interesting doctrines of Christianity; those doctrines which are the grounds of our hope, and sources of our joy. Surely it becomes the followers of Christ, to use every effort, in order to strengthen the things, which remain. ...In the present imperfect state, we may reasonably expect a diversity of sentiments upon religious matters. Each ought to think for himself; and every one has a right, on proper occasions, to shew [sic] his opinion. Yet all should remember, that there are but two parties in the world, each engaged in opposite causes; the cause of God and Satan; of holiness and sin; of heaven and hell. The advancement of the one, and the downfall of the other, must appear exceedingly desirable to every real friend of God and man. If such in some respects entertain different sentiments, and practice distinguishing modes of worship, surely they may unite in the above business. O for thousands upon thousands, divided into small bands in their respective cities, towns, villages, and neighbourhood, all met at the same time, and in pursuit of one end, offering up their united prayers, like so many ascending clouds of incense before the Most High!--May he shower down blessings on all the scattered tribes of Zion! Grace, great grace be with all them that love the Lord Jesus Christ in sincerity!3
In this text Sutcliff positions the Prayer Call of 1784 on the broad canvas of history, in which God and Satan are waging war for the souls of men women. Prayer, because it is a weapon common to all who are "friends of truth and holiness," is one sphere in which Christians can present a fully united front against Satan. Sutcliff is well aware that evangelicals in his day held differing theological positions and worshiped in different ways. He himself was a convinced Baptist--convinced, for instance, that the Scriptures fully supported congregational polity and believer's baptism--yet, as he rightly emphasizes in the above "Preface," such convictions should not prevent believers, committed to the foundational truths of Christianity, uniting together to pray for revival.
Continuing in prayer
There is little doubt from the record of history that God heard the prayers of Sutcliff, Fuller, and their fellow Baptists. As they prayed, the Calvinistic Baptists in England began to experience the blessing of revival, though, it should be noted, great change was not immediately evident. For instance, in 1785, Sutcliff's close friend Andrew Fuller reported about their meetings for prayer:
It affords us no little satisfaction to hear in what manner the monthly prayer meetings which were proposed in our letter of last year have been carried on, and how God has been evidently present in those meetings, stirring up the hearts of his people to wrestle hard with him for the revival of his blessed cause. Though as to the number of members there is no increase this year, but something of the contrary; yet a spirit of prayer in some measure being poured out more than balances in our account for this defect. We cannot but hope, wherever we see a spirit of earnest prayer generally and perseveringly prevail, that God has some good in reserve, which in his own time he will graciously bestow.4
The stirring up of many to wrestle in prayer for revival was considered by Fuller as more than balancing the failure to increase the membership of the churches. And so it was resolved "without any hesitation, to continue the meetings of prayer on the first Monday evening in every calendar month."5
To be continued...
1. These would probably have been lengthy prayers of twenty minutes or so.
2. Cited Jonathan Edwards Ryland, "Memoir of Dr. Ryland" in Pastoral Memorials: Selected from the Manuscripts of the Late Revd. John Ryland, D.D. of Bristol (London: B.J. Holdsworth, 1826), I, 17.
3. John Sutcliff, "Preface" to Jonathan Edwards, An Humble Attempt to Promote Explicit Agreement and Visible Union of God's People in Extraordinary Prayer, For the Revival of Religion and the Advancement of Christ's Kingdom on Earth, pursuant to Scripture-Promises and Prophecies concerning the Last Time (1748 ed.; repr. Northampton: T. Dicey and Co., 1789), iv-vi.
4. Fuller, Causes of Declension in Religion, and Means of Revival in Complete Works, III, 318.
5. Cited Arthur Fawcett, The Cambuslang Revival (London: The Banner of Truth Trust, 1971), 230.
*This is the fifith post in Dr. Haykin's series, "Revitalizing an Eighteenth-Century Christian Community." You can find the previous posts here, here, here and here.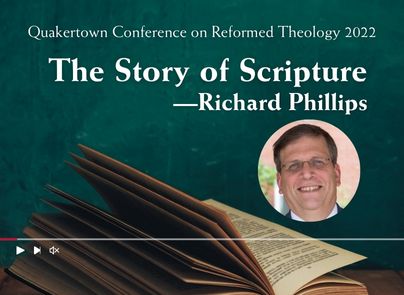 The Story of Scripture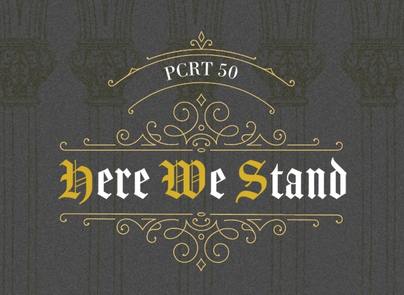 Register for the Philadelphia Conference on Reformed Theology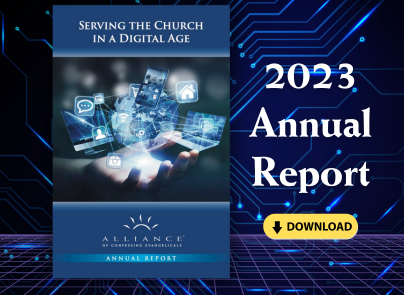 2023 Annual Report