Calvin on the Sacraments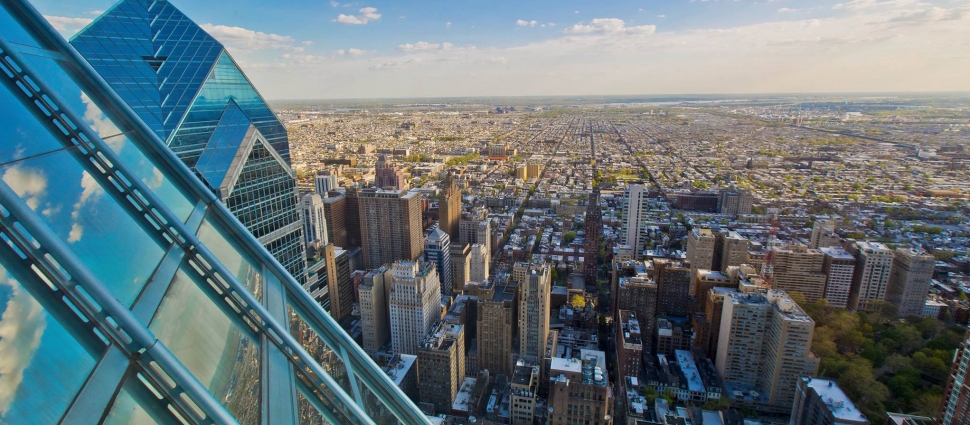 For some, John Calvin seems to be at his most feisty when he writes on the sacraments. Against those who complain that infant baptism is a travesty of the Gospel, in the
Institutes
he stoutly insists, "these darts are aimed more at God than at us!" But a little reflection reveals he is also at his most thoughtful, and his analysis of sacramental signs can strengthen credobaptists as well as paedobaptists.
If repentance and faith are in view in baptism, how can infant baptism be biblical? Calvin responds: the same was true of circumcision (hence references to
Jer. 4:4
;
9:25
;
Deut. 10:16
;
30:6
), yet infants were circumcised. How then can either sign be applicable to infants who have neither repented nor believed? Calvin's central emphasis here is simple, but vital.
Baptism, like circumcision, is first and foremost a sign of the gospel and its promise, not of our response to the gospel
. It points first of all to the work of Christ for us, not to the work of the Spirit in us. It calls for our response. It is not primarily a sign of that response. So, like the proclamation of the gospel (of which it is a sign), baptism summons us to (rather than signifies) repentance and faith. In fact all believers are called to grow into an understanding and "improvement" of their baptism. This is as true for those baptized as believers as for those baptized as infants. Consequently, whether baptism follows faith or precedes faith, its meaning remains the same. Its
efficacy
in our lives is related to (life-long!) faith and repentance. But its
meaning
is always the same--Christ crucified and risen, outside of whom there is no salvation. To see baptism as a sign of my repentance and faith, then, is to turn it on its head. It diminishes, if not evacuates, the sign of its real power in our lives--which is to point us to Christ and to the blessings which are ours in him, and thus to draw forth faith. Grasp this whole-Bible principle, holds Calvin, and all the New Testament's teaching on baptism beautifully coheres. While Calvin was a theologian of the ages and his theology comes to us clothed in the garments of the sixteenth century some things never change--including many of the arguments, pro and con, in relation to the baptism of infants. This he passionately believed to be a biblical doctrine. Calvin meets many of the arguments against infant baptism head on. Typically he deals with them by underlining ways in which they depend on a mis-reading of Scripture. Thus faced with the insistence that regeneration is required for baptism, he questions the use of Scripture that lies behind such thinking. Rebuffed by arguments that the order of biblical language ("teach, baptize") presupposes instruction prior to baptism, he points out that of course this is the order when adults are hearing and responding to the gospel for the first time. It would be a logical fallacy to think that the corollary of "adults should hear, believe and be baptized" is "infants must not be baptized"! One would no more deduce that infants must not be fed because Paul states that 'those who do not work should not eat (
2 Thess. 3:10
). But there is one argument that credobaptist proponents, then and now, have often used as a kind of
reductio ad absurdum
: if you baptize infants, you ought also to give them the Lord's Supper.Calvin sees a serious flaw here. For while both baptism and the Supper point to Christ, they each point to different aspects of union with him. Baptism points to a once-and-for-all initiation into Christ. It is done to us, not done by us. We do not baptize ourselves, we are baptized. The Supper, however, is not a sacrament of initiation but of communion. That is why we are active and engaged at the Lord's Table. For it is essential to be able to • Discern the Lord's body
• Examine oneself
• Proclaim the Lord's death
• Celebrate the Supper "in remembrance" of Christ. Just why is Calvin so passionate about this--when, after all, baptism is never more than a sign? One of the perplexities we modern Christians encounter in admiring magisterial Reformers like Calvin is the severity of their attitude to, and treatment of, Anabaptists. In Calvin's case this may seem all the more mysterious since he married the widow of a former Anabaptist! Our problem is partly--if only partly--due to the unspoken assumption that credobaptism involves, virtually by definition, personal faith and a commitment to evangelical fundamentals. Sadly it has become clear that there is no necessary connection between the two. If a credobaptist can point the finger at the baptized babies who now have no connection with the church, the paedobaptist can note churches of fourteen thousand members baptized on profession of faith with a weekly attendance of only eight thousand. The sign is not the reality it signifies. Perhaps this makes it possible for us to understand Calvin a little better. For him "Anabaptist" was not a synonym for "Evangelical." After all, the best known Anabaptist with whom he had long-term, if profoundly unhappy personal dealings, was Michael Servetus. Horrific though it may sound to an enthusiastic credobaptist, Servetus held to "believer's baptism." His attempted demolition job of orthodox Christianity--none too subtly titled Christianismi restitutio (guess what book that rhymes with!)--included an attack on infant baptism. Calvin responds in the Institutio with twenty theological "karate chops." Again his underlying contention is that a false hermeneutic is at work--"He always falls back into the same false reasoning for he preposterously applies to infants what was said concerning adults alone." It is in this context (Institutes IV. 16. 31) that Calvin reveals the reason for his passion in the whole controversy. Baptism is intended to give the Lord's people the assurance of sight (in the visible sign) as well as of sound (in the audible word of promise). Ignore the sign of the promise and little by little the promise itself will be obscured. For Calvin, the obscuring of any, and every, divine promise is attributable ultimately to one being: Satan. That being the case, the little Frenchman will muster all the weapons he can to vindicate the promise of God that--even after our death--our God and Father will be to our children everything he has been to us--all within the context of faith. The sign is no more than a sign, but it is never a bare sign (signum nudum)--not so long as the one who gives it is the covenant making and covenant keeping God!
Calvin next turns to the theme of the Lord's Supper. His concern is twofold: (i) to provide a simple explanation of the Supper and (ii) to resolve difficulties related to it. What he does in IV. 17. i is worthy of imitation, namely the provision of a simple but rich exposition of the meaning of Communion. This at least we should share with Calvin: a concern that the Lord's people understand what they are doing at, and how they are to think about, the Supper: What is the Lord showing us at the Table?
The Supper is the Father's provision of nourishment in Christ for his children (Calvin's use of
adoptio
--adoptive sonship--is particularly striking here, and underscores again how important this is in his theology--as it was in his life). By it the Father means to give assurance to his children. In essence the Supper is a gospel drama: • Christ is set before us as the One who was crucified for us
• Christ is offered to us as food to be received by us
• Christ is received by us so that we feel him to be working in us. Calvin's poetic eloquence here should be allowed to stand on its own: This is the wonderful exchange which, out of his measureless benevolence,
he has made with us;
That, becoming Son of man with us,
he has made us sons of God with him;
That, by his descent to earth,
he has prepared an ascent to heaven for us;
That, by taking on our mortality,
he has conferred our immortality upon us;
That, accepting our weakness,
he has strengthened us by his power;
That, receiving our poverty into himself,
he has transferred his wealth to us;
That, taking the weight of our iniquity upon himself (which oppressed us)
he has clothed us with his righteousness. So--urges Calvin--let us make neither too little of the signs by severing them from the living Christ, nor too much so that we obscure him. As he moves forward in his teaching on the Supper, Calvin's great concern is that Christians should "rightly use the Lord's Supper." He is, from beginning to end, a pastoral theologian. In seeking to serve the church he wants to be sensitive to two things: (i) the mystery of the Lord's Supper, and (ii) the nature of communion with Christ... With respect to (i) he urges those who can to go beyond him. With respect to (ii) a number of reformed writers have felt that he has already gone too far! Statements such as his words in Institutes 4.17.8-9 are typical: "Whoever has partaken of his flesh and blood may . . . enjoy participation in life...The flesh of Christ is like a rich and inexhaustible fountain that pours into us the life springing forth from the Godhead into itself." These words need to be read in context. Calvin's logic here is:
• The Father gave life to the incarnate Son so that he might give us life.
• This life is in the incarnate Son. It is not a commodity extraneous to him.
• In order to enjoy this life we must be united to the incarnate Son.
• This union with the incarnate Son is realized through the Holy Spirit
In a word--our salvation and eternal life are resourced in Christ, incarnate, crucified, buried, raised, exalted, ascended, reigning, and returning. Our experience of salvation comes only from Spiritual union and communion with his still-incarnated Person. There is no other source of salvation and life than this incarnate Person. The life he received from the Father he now gives to us. In our Table communion with Christ, we share his life--just as we share that life in all communion with him. What is unique about the Supper, therefore, is not so much the mysterious nature of the communion, but the focus in that communion on the bodily Christ specifically as crucified and now risen. For Calvin, therefore, the communion of the Table is not a communion with the Spirit, but a communion with Christ in and through the Spirit. But there is no other Christ with whom we can have communion than the embodied Son of God. Sometimes Calvin's view is described as "spiritual." Indeed it is Spiritual (i.e. through the Spirit). But it is so because it is Christological. The Spirit glorifies the incarnate Son in our eyes. In this way, in our Table communion with the Lord Jesus Christ, we "feel his power in partaking of all his benefits" (Institutes 4.17.9).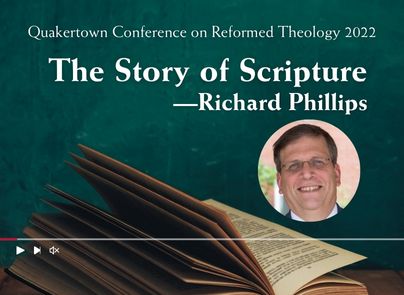 The Story of Scripture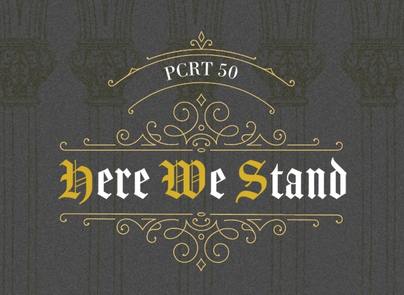 Register for the Philadelphia Conference on Reformed Theology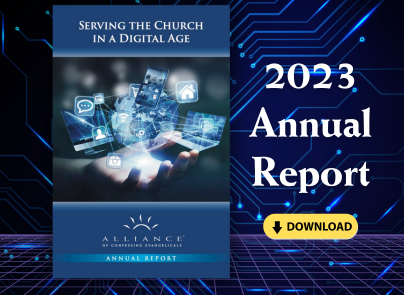 2023 Annual Report