Applying the Beatitudes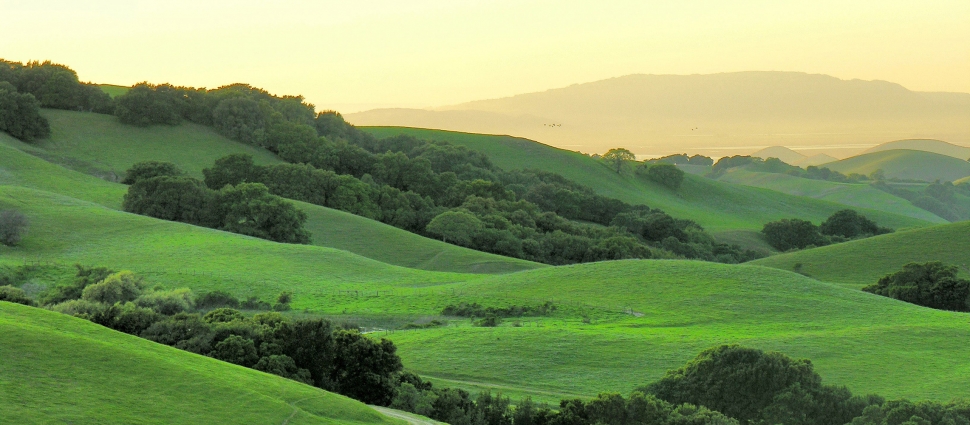 The Beatitudes, according to Matthew, mark the beginning of Jesus' public teaching ministry. They are the first things that Jesus emphasized as he proclaimed the Gospel of the Kingdom. Unlike Moses at Mount Sinai, Jesus began his Sermon on the Mount, not with commandments, but with promises of God's blessing on heart attitudes. He began focusing on the heart, doing heart surgery, wanting to reconstruct our hearts and bring our hearts in tune with his. The Beatitudes describe the foundational character qualities and family characteristics Jesus wanted to be at work in his people.
Sadly, it often seems that Christians today easily forget the foundational importance of the Beatitudes. Going by the evidence of public interactions between "Christians" on social media, blogs, public debates, publications, it's hard sometimes to see active evidence of the Beatitudes. But since these are the foundational teachings of our Savior, they are the heart attitudes that should govern, guide, and be evident in all our interactions. Christians then need to be regularly giving themselves to meditation and application of the Beatitudes as the foundation for Christian living.
Foundations for the Christian Life
Consider the following:
"Blessed are the poor in spirit"
- the foundation for a relationship with God
- losing hope in yourself and finding your only hope in God.
"Blessed are those who mourn"
- the foundation for repentance
- seeing the true grievousness of sin.
"Blessed are the meek"
- the foundation for faith
- quieting your soul to trust God in all circumstances.
"Blessed are those who hunger and thirst for righteousness"
- the foundation for Christian living and sanctification
- the pursuit of holiness in your life and in the world.
"Blessed are the merciful"
- the foundation for Christian relationships
- loving others as God has loved us.
"Blessed are the pure in heart"
- the foundation for Christian worship
- having a vision of God 'win out' over all other things.
"Blessed are the peacemakers"
- the foundation for Christian mission
- seeking to bring God's offer of peace to a hostile world.
"Blessed are the persecuted"
- the foundation for Christian perseverance
- knowing and following our Savior through many tribulations for the joy set before us.
A Guide to Prayer
The Beatitudes become a great guide to prayer - for ourselves, our children, our fellow church members, our neighbors. If you have children, you are probably aware of one of your children who needs to come to a poverty of spirit, or to a mourning over sin, or to a meekness of faith. You may know a husband and wife struggling in their marriage who need to grow in mercy and compassion towards one another, who need to apply the Gospel of peace in their home (James 4:13-18; 2 Tim.2:24-26; 2 Cor.13:11). You may know someone struggling in sin who has become defeated and complacent, who needs his hunger and thirst for righteousness aroused and who needs his heart purified in Spirit-filled worship to God again (James 4:7-10; Psalm 73:1-2, 25-28; 1 John 3:2-3; Deut.30:6). You may know someone being persecuted for their faith - in their workplace, by their family, on the mission field - who need prayer to be able to rejoice and grow in the steadfastness of hope (1 Pet.2:19-21, 4:1-14; Rom.5:3-4; James 1:2).
Questions for Self-Examination
The Beatitudes are a great source for self-examination, personal confession, and prayer. Here are a list of questions to ask yourself from the Beatitudes...
"Blessed are the poor in spirit."
Do I trust myself and my strength and my rightness too much? Am I often satisfied in myself?
Do I say, "I am rich; I have acquired wealth and do not need a thing. But ... not realize that you are wretched, pitiful, poor, blind, and naked" (Rev.3:17).
Or do I realize that I am poor and weak and desperate, and my only hope is in God?
Do my days begin on my knees, acknowledging my spiritual poverty before God?
"Blessed are those who mourn."
Do I only grieve over temporary things that inconvenience and affect me personally?
Or do I ever grieve more deeply, as Jesus himself did, over the ugliness and destructiveness of sin, over the dishonoring of the goodness of God, over the brokenness and hardness of the world?
Am I only 'sorry' for my sins, or am I grieved enough that I want to quit?
"Blessed are the meek."
Am I someone who is always defending myself, defending my rights, asserting myself, fearfully trying to control my circumstances?
Am I harsh and emotionally reactionary?
Or have I learned to submit to difficulties and trust God in all circumstances?
Have I learned to be humble about myself and confident in God so that I am able to respond to others with softness and gentleness and patience?
"Blessed are those who hunger and thirst for righteousness."
Do I hunger and thirst for worldly pleasure and worldly recognition?
Am I complacent spiritually and act like I've arrived and I'm satisfied with where I am?
Or do I have new desires to be closer to God, to live rightly before him in the world, and to see his righteousness spread in the lives of others?
"Blessed are the merciful."
Am I too concerned about 'the letter of the law' and judgmental towards others?
Do I find it hard to forgive? Am I regularly impatient with those around me? Do I think that people deserve what they get?
Or am I more aware of my own sins against God, and the death Christ died for me to show me mercy, so that I am inclined towards mercy?
Am I a forgiving, patient, gracious, compassionate person because of Christ?
"Blessed are the pure in heart."
Am I complacent with impure thoughts and hypocrisy in my life?
Does love for myself and for the world often 'win out' over love for God?
Or am I actively seeking to 'clean my hands' and 'purify my heart' through repentance, worship, and devotion to Christ - making him first in all things?
"Blessed are the peacemakers."
Am I a fighter and thrive on conflict? Or do I passively avoid conflict at all costs?
Do I think I have to choose between truth and love? Do I think it's godly to fight, that I'm standing up for my convictions and am zealous for truth, but it's never motivated or presented with love? 2 Tim.2:24-26
Am I only a peace-faker or peace-keeper, but not a peace-maker?
Or do I actively and sacrificially seek to bring God's Gospel of peace, truth, justice, repentance, and reconciliation to the world with gentleness and love?
"Rejoicing in Persecution."
Am I a people-pleaser? Afraid to speak up, quick to back down, wanting everyone to speak well of me?
Do I 'seek' persecution by being obnoxious, not realizing that actual persecution only comes after the other Beatitudes - like humility, meekness, mercy, and peace-making?
Or am I willing to suffer to bring Christ and his Gospel to a dying world?
Does opposition and hardship overwhelm me? Or does it draw me nearer to fellowship and faith and hope and joy in Christ, with willingness to die to myself and show his incomparable worth, no matter the cost?
These are the heart attitudes of true Christianity and the life truly blessed by God, because they are the heart attitudes of God's own Son, in whom he is well-pleased. May we be transformed more and more into his image!
---
Matt Foreman is the pastor of Faith Reformed Baptist Church in Media, PA. Matt is a graduate of Furman University and Westminster Theological Seminary in Philadelphia. He previously served as the Founding Chairman of the Reformed Baptist Network, is the secretary for the RBN Missions Committee, and is a lecturer in Practical Theology at Reformed Baptist Seminary. Matt also writes music for worship; some of which can be found at ekklesiahymns.org.
---
Related Links
"Patience and Maturity" by Gabriel Williams
The Sermon on the Mount by James Boice
Sanctification: The Long Journey Home [ Audio Disc | MP3 Disc | Download ]
A Small Book about A BIG Problem by Ed Welch
Sanctification, ed. by Jeffrey Stivason [ Print Booklet | PDF Download ]