An Unexpected Friendship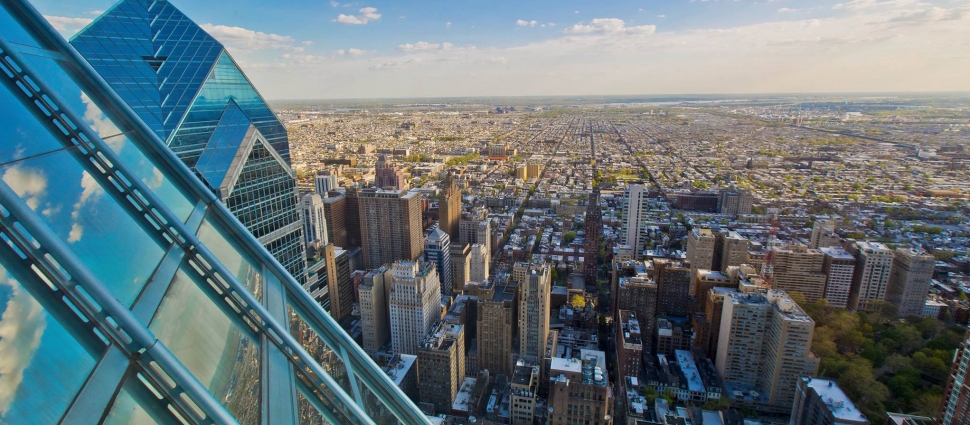 As Christians, it can be sometimes easy to take the Gospel for granted, to not appreciate or fully understand God's gift to us of his Son Jesus Christ, how amazing it is to have a relationship with the God of the universe, that we have "confidence to enter the holy places by the blood of Jesus" (Hebrew 10:19). Sometimes, we need a more "mundane" example to remind us of the privileges we have.
A few weeks ago, after the funeral for President George H.W. Bush, it was reported in the news that the President had sponsored a child through Compassion International. During a Christmas concert many years ago, when the Ministry of Compassion International was presented and the audience was asked to consider sponsoring an impoverished child, Bush raised his hand and volunteered to sponsor a 7-year-old boy in the Philippines. Out of concern for the boy's safety, it was decided that the president's identity as his sponsor should be kept secret. But the president and the boy became regular pen pals for more than a decade.
In the president's first letter in 2002, he wrote,
"Dear Timothy,
I want to be your new pen pal. I am an old man, 77 years, but I love kids; and though we have not met, I love you already. I live in Texas and will write you from time to time.
Good luck,
George Walker.
P.S. Be sure to say your prayers. I do every day."
Occasionally, over the years, President Bush would break protocol and give little hints in his letters about who he was. One time, he sent a picture of his dog, writing, "This is Millie. She's met lots of famous people." Another time, he mentioned being invited to the White House. But, despite these hints, Timothy never caught on. It wasn't until several years later that one of Bush's assistants traveled to the Philippines and let him know who his pen pal was.
After Bush's funeral a few weeks ago, Timothy, who is now 25, wrote,
"Wow, I still can't believe it. Imagine, of the millions of children that Compassion is sponsoring, I was chosen by the president of America to be his sponsored child from many miles away. He became my sponsor when I was 7 years old and he went by the name of George Walker. Looking back, now I realize that he did give hints that he lived in the White House. I remember he gave me a picture of the White House one time. I also remember receiving so many encouraging letters from him, a calculator, and colored pencils and colored markers. I was 8 years old then and I really loved drawing pictures. I sent some of my drawings to him, and now I realize that as a kid I was sending my drawings to the White House [the President of the United States]."
It's certainly a story that captures the imagination: An impoverished child from the other side of the world becomes the particular interest and friend of a man who was once the President of the United States, who was also the father of a U.S. President. Only later does he discover who his friend really was.
But here is what Christians need to consider: Far more amazing, real, and eternal than a poor child around the world becoming the pen pal of the President of the United States is a sinner being adopted as a child of God. Far more amazing than President Bush raising his hand and choosing a child is God choosing you and sending his only begotten Son for you. And when you realize that he has not just sponsored you and written to you and given you gifts and helped you and inspired you (though he's done all those things), but he has saved you, has purchased your redemption, has forgiven all your sins, and he did this by laying down his life for you--the story is truly staggering! 'Wow, I still can't believe it! I have been the particular love and concern of the God of heaven. I know his name and he knows mine. He is my Father and I am his child. He has given me his eternal inheritance. He now calls me to trust in him, to give my life to him, to send to him all my requests and for all my works in this life to be given to him. From now on, the most amazing story of my life (and most amazing story I've ever heard) is that I know God!'
"Let him who boasts, boast in the Lord" (1 Corinthians 1:31).
Matt Foreman is the pastor of Faith Reformed Baptist Church. Matt is a graduate of Furman University and Westminster Theological Seminary in Philadelphia. He currently serves as the Chairman of the General Assembly for the Reformed Baptist Network, as secretary for the RBN Missions Committee, and as lecturer in Practical Theology at Reformed Baptist Seminary. Matt also writes music for worship; some of which be found here. Matt and his wife, MaryScott, have four children: Katy (2002), Darsie (2004), Liam (2007), and Molly (2010).