An Authoritative Appeal to Tradition?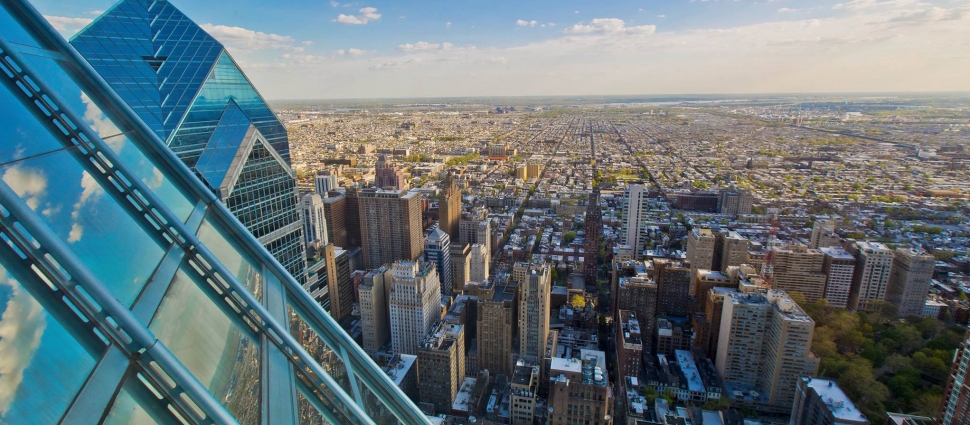 Reformed evangelicals sometimes speak and write as if they believe that we have
little
or
no
use for tradition. On the other hand, there are Reformed evangelicals who--while debating a subject--appeal to a renown theologian from bygone days and write in such a way as to insist that mere citations from such an author settles the matter. God neither needs our ignorance nor our intellectual arrogance. We should respect tradition but remember that all tradition is to be brought to the judgment bar of Scripture. We must also recognize that our tradition colors or flavors our reading of Scripture and that this is not always a bad thing. To deny that we read Scripture from a particular tradition or vantage point is naïve. To deny Scripture its right to evaluate a tradition is dangerous. It would be a good thing for us to remember that Scripture itself is a form of tradition -
divinely authoritative
tradition (1 Cor. 15:3-4; 2 Thess. 3:6; 1 Tim. 6:3).
Nevertheless, the question remains, "What do we do with theological tradition?" Perhaps it would be more helpful if we asked what is happening when someone cites a tradition (or, more specifically the teaching) of a bygone theologian as an appeal to authority? Having been a student of Jonathan Edwards for many years now, I find Edwards to be a helpful case study in the use of tradition. If I cite Edwards authoritatively, what I am actually doing is using shorthand for the longer expression, "Edwards says such and such and I have been persuaded that what he says on this point is absolutely biblical." At the end of the day, it is something like this or close to it that we intend when we cite a favorite theologian or tradition.
If we remember that our Lord gave us the Holy Spirit to lead us into all truth (John 14:17, 26; 15:26; 16:13; 1st John 4:6; 5:6) we will recall that Jesus did not give the Spirit to us as the first generation to lead. The Spirit has been working with his church for over two thousand years (not to mention his involvement in the old covenant era) and it may be that previous generations have learned a thing or two from their Spirit-directed study of God's Word.
The Sacred Scriptures are infallible and inerrant. Historical theology isn't. But that does not make historical theology or more broadly church history useless. We must avoid the Scylla of utter rejection of tradition and the Charybdis of confusing post-biblical or extra-biblical tradition with Scripture. Another way to put this is to note that sola Scriptura is not nuda Scriptura. Scripture is the alone divinely authoritative source of doctrine and practice but it is not the only source of such. Scripture is the norming norm that is not normed by any other norm and all other traditions are norms that are normed by Scripture.
Our favorite theologians, whether past or present, and our traditions, are not infallible nor inerrant. However, insofar as these are consistent with Scripture they share a derivative authority. Traditions are more or less consistent with the Bible. Take Jonathan Edwards as an example again. I am persuaded that Edwards was a fairly thoroughly biblical theologian. However, even I take exception to certain views that Edwards held. While I think his understanding of the relationship of divine sovereignty and human responsibility is stellar, as is his formulation of the concept of the affections, he is not infallible. Quite a number of Edwards scholars have suggested that he held to continuous creation, occasionalism and idealism.
It is arguable whether Edwards actually held to continuous creation and occasionalism. These ideas are often confounded but they are in fact distinct though conjoined concepts. Continuous creation is the idea that God creates anew at each and every moment. This appears to run roughshod over the standard distinction between creation and providence. Edwards himself pointed out that creation was the first instance and providence the second and following acts of the same divine act. This undermines the integrity of created matter in order to uphold the reality that God's powerful word undergirds all reality.
Occasionalism is the idea that God is the only causal agent in the Universe. If this is the case, then those creatures who have been designed by God to be secondary causes would be an illusion. Rather than creatures being secondary causes upheld by God as the primary cause and bringing about effects, these apparent cause and effect relations would simply be occasions for God to act. Various Christian theologians and philosophers have embraced and advocated these ideas but it is doubtful that there is a biblical basis for either idea considered separately or conjointly.
That Jonathan Edwards was an idealist is less controversial. To be more precise, Edwards is classified as a Trinitarian theistic idealist. Idealism is understood as a philosophical position that stands over against realism. Realism teaches that we humans know what we know because we come into contact with extra-mental objects that actually do exist in reality. I see a brown tree with green leaves because is just such a tree in the foreground which I perceive. Idealism suggests that in order for something to exist it must be perceived. There are different kinds of idealism in the world of philosophy but Edwards' form was that extra-mental objects are known truly by a human when the ideas in the mind correspond with the ideas in the mind of God. If I see a brown tree with green leaves it because God has the idea of the brown tree with green leaves and my idea is true if it corresponds or coheres with God's idea of the tree. I do not believe this theistic idealism is biblically necessary.
I happen to believe that the Bible does teach a specific kind of epistemology, namely covenantal realism. God is original and everything else in creation is derivative. What I know truly I know because God has created me and my environment so that I might know things truly when my faculties function properly. The fall and the entrance of sin interferes with the proper function of my faculties (what we call total depravity) but God does and can communicate with his creation in nature and in Scripture. In other words, I believe this is a better description of biblical ontology and epistemology than what Edwards held to. The point of this example is not that I waste my time when I read Jonathan Edwards. Rather, it is that we need to find a healthy way to appreciate the good of our favorite theologians while at the same time being even handed in our willingness to disagree with them over and against the teachings of Scripture.
Tradition can be a good thing. As I noted above, Scripture is divinely authoritative tradition. However, all other tradition must be held up to the standard of God's Word. We have seen how one example (
i.e.
of Jonathan Edwards) rightly held in high regard, was not infallible. God's Word is infallible. Don't trash tradition - but don't put it in the place of the only infallible rule of faith and practice (
WCF 1.2, 1.9
) either.
Rev. Dr. Jeffrey Waddington (PhD., Westminster Theological Seminary) is the stated supply of Knox OPC in Lansdowne, PA. He is the co-editor, with Dr. Lane Tipton, of
Resurrection and Eschatology
. Jeff is also a regular panelist on
Christ the Center
and
East of Eden
, podcasts of the
Reformed Forum
.