Always Preach Christ?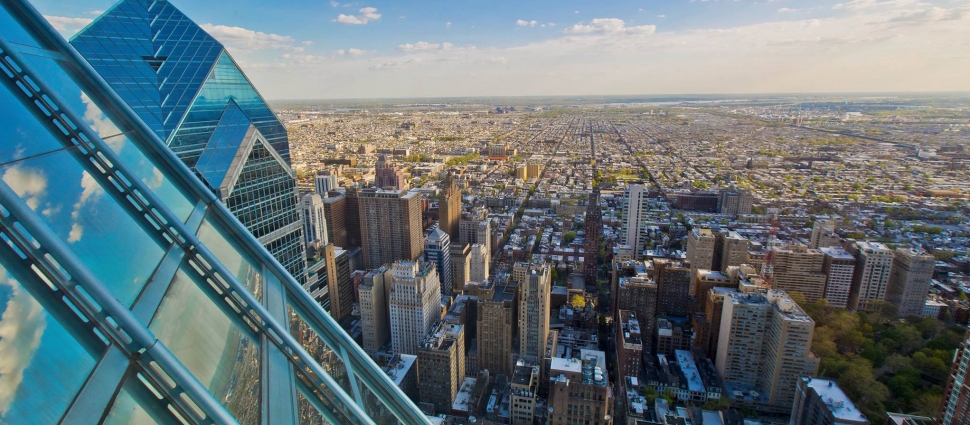 It is one thing to have a sound theory of preaching; it is another thing to stand behind a pulpit twice a week. Theory can easily fall apart when we meet instances in which we are not sure how to the biblical model of preaching. This is true both when preaching biblical books that do not appear to match the Scriptural pattern of preaching and when consecutive exegetical preaching does not lend itself immediately to preaching Christ.
We must understand the general duty of preaching Christ in relation to different biblical genres. One way to do this is to providing select examples of applying the Apostolic model of preaching to specific texts. The first example below is taken from the Book of James the others come from Psalm 1 and the Book of Amos.
The Book of James does not readily fit the pattern of preaching found in the rest of the New Testament. James wrote little about Christ theologically and practically, mentioning his name only twice. He referred to himself as a bondservant of Christ (Jas. 1:1). He urged believers to be impartial because Christ is "the Lord of glory" in whom they believe (2:1). His teaching sometimes resembles Christ's teaching in the Sermon on the Mount (e.g., 4:11-17. See Matt. 7:1-5 and 6:25-34, respectively), but he does not mention Christ as the source, means, or aim of his teaching in these sections. Reading James is like reading a NT version of the Book of Proverbs. James shows us that we do not need to emphasize the person and work of Christ equally at all times. Emphases in preaching shift depending on the subject matter treated. However, we must preach James as a book in light of the entire canon of Scripture. Only one out of twenty-seven New Testament books lacks the Christological lens of the rest of the New Testament. This results in a ratio of preaching Christ ninety-six percent of the time. Preachers must remember that they will not preach the Book of James in one sitting. This means that they should keep the biblical goals of preaching set forth elsewhere in Scripture in view while preaching James. Multiple sermons on James should expound each passage with a partial view to the rest of Scripture as it bears on each stage of the argument. Doing so makes Christology more inevitable. We should preach James rather than turning the book into a general Bible study in which we cite numerous other passages. Yet we should preach James as Christian preachers even as we would preach Proverbs in this way.
Old Testament preaching presents its own challenges to preachers. In order to preach Christ effectively in Old Testament sermons, preachers must use the tools outlined previously (exegesis, redemptive history, theology, and devotion). I can illustrate these principles by using Psalm 1. Psalm 1 proclaims the blessedness of the man who avoids ungodly counsel and ways because he meditates on God's law day and night (v. 1-2). The result is that he becomes like a stable, well watered, and fruitful tree (v. 3). He is blessed by contrast to the ungodly, who are like chaff driven by the wind (v. 4-5). In summary, God knows (and loves) the godly person as he walks in the right path, but the ungodly shall perish in their way (v. 6). An exegetical sermon should follow the structure of the Psalm, enabling the minister to preach the text. Yet exegesis does not lead to Christ here directly, since the text does not include explicit prophecies or promises related to Christ. Redemptive history takes us farther by pointing us to Christ as the ideal righteous man who obeyed the law of God perfectly. Yet the pastor still needs to warn every man and teach every man to present every man perfect in Christ. Theology demands that Christ is not only the foundation of our justification, but that he is the pattern of our sanctification. The Spirit renews us in God's image in Christ. He uses meditation on God's law, shunning the counsel of the ungodly and not standing in their paths nor sitting in their seats as means of doing so. Christ is the remedy for our sin where we fail and he is the ground of our perseverance and growth in godliness. He also offers hope to the ungodly. Read through Christian eyes, this Psalm becomes a pattern for what it means to walk with God, through Christ, by his Spirit. Exegesis should shape the structure of a sermon on Psalm 1. Redemptive history situates the Psalm in its relation to the covenant of grace. Theology becomes a bridge to devotional application in light of the work of the Triune God for us and in us.
Preaching the Book of Amos illustrates usefully how to apply the biblical model for preaching Christ to the Old Testament. At a conference in which a minister exhorted pastors to preach Christ, a listener asked him how to preach Christ in a series through Amos. He answered that most ministers should not preach consecutively through Amos. Surely this answer is wrong, since all Scripture is able to make us wise for salvation through faith in Christ (2 Tim. 3:15). However, exegesis will not sustain the goals of preaching in relation to preaching Christ through Amos. As with Psalm 1, the text of Amos should provide the structure for each sermon. Yet Amos 1:1-5:3 denounces the people for sin with no call to repentance until 5:4-15. The threat of the Day of the Lord follows immediately (5:16-27). Chapters 6:1-9:10 resumes the prophet's warnings and threats. Only the end of the book (9:11-15) contains a promise of hope through restoring the "tabernacle of David" (cited in Acts 15:16). This is the only clear exegetical handle in the book to lead preachers to preach Christ directly. Retelling the story of redemptive history in every sermon runs the risk of monotony after preaching chapter one. Preaching Christ should never be boring or tedious. Theology and devotion become the primary tools of preaching Christ throughout Amos. Every denunciation of prophets, priests, and kings should lead us to Christ's fulfillment of these offices by contrast. Every denunciation of sin should drive us to Christ. Christians should grieve over their sins against Christ and the preacher should press unbelievers towards Christ. Amos' call to repentance should drive us to the Spirit of Christ, who enables us to respond appropriately. Theology and devotion can turn prohibitions into commands and threats into their corresponding promises. If the King of Ninevah inferred God's mercies from his threats (Jonah 3:3-9), then how much more should God's people infer them from Amos? Preaching Christ from Amos will require every skill in a pastor's toolbox to meet the biblical goals of preaching. Yet, according to Paul, they must do so.
Preaching Christ is not always easy, but Christian preaching must be distinctively Christian in tone and in content. The goals of preaching in general must set the goals for every particular sermon. Ministers do not need to say all that can be said about Christ in every sermon, but they must have the gospel in view at all times. This illustrates preeminently why preaching demands hard work and fervent prayer. The best thing that you can do for your pastor is to pray that the Spirit would so enflame his heart with Christ's glory that he cannot help but preach Christ in all of his sermons.
*This is the ninth post in a series of posts on preaching Christ.