A web of wisdom: social media to the glory of God #5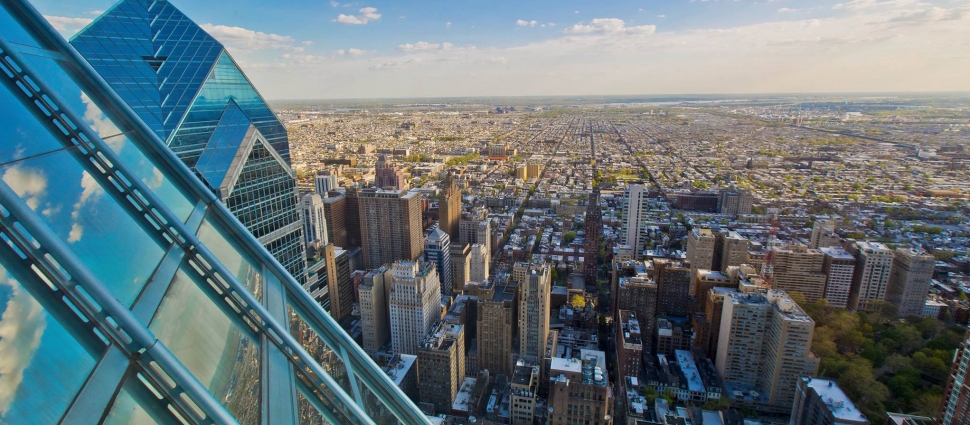 What's a Time Lord to do? He dabbles a little in the 17th century and the shadowy fiend known mainly as the Pope of Ealing throws twitterbombs in his direction. He dips an intergalactic toe in the murky waters of the 21st century, and Davros himself pitches up and gets narky.
But not to worry, chaps: we're almost there, and next week I shall probably be sliding the sonic screwdriver into my universal toolbox for a few days, as - Lord willing (which, at present, very much includes health permitting) - I shall be noodling around Romania, listening to and labouring with the esteemed Conrad Mbewe at a series of conferences. However, I have been skidding across the 18th and early 19th centuries in the last few days, and trust that I have found a few provocative nuggets that I might share at some point.
In the meantime, let's crack on . . .

7. Be aware of your time and your attention.
As vinegar to the teeth and smoke to the eyes, so is the lazy man to those who send him. (Prv 10.26)
In all labour there is profit, but idle chatter leads only to poverty. (Prv 14.23)
He who is slothful in his work is a brother to him who is a great destroyer. (Prv 18.9)
Laziness casts one into a deep sleep, and an idle person will suffer hunger. (Prv 19.15)
The lazy man says, "There is a lion outside! I shall be slain in the streets!" (Prv 22.13)
I went by the field of the lazy man, and by the vineyard of the man devoid of understanding; and there it was, all overgrown with thorns; its surface was covered with nettles; its stone wall was broken down. When I saw it, I considered it well; I looked on it and received instruction: a little sleep, a little slumber, a little folding of the hands to rest; so shall your poverty come like a prowler, and your need like an armed man. (Prv 24.30-34)
He who tills his land will have plenty of bread, but he who follows frivolity will have poverty enough! (Prv 28.19)
This may be a matter that is primarily before God for some, but it will almost certainly have an effect on others, including family members and employers (both actual and potential, who are now almost certain, among other things, to be checking out your online profile). Do you know how much time you are spending on these things? There are tools available to help you log your time online. Paul calls upon us to "walk circumspectly, not as fools but as wise, redeeming the time, because the days are evil" (Eph 5.15-16). Social media is one of the great distractions of the age, a demonstration that it is not time we lack but the ability to apply ourselves in the time we have, and any level of slavery to social media is likely to have a dramatic negative effect on your diligence and productivity. It can become an excuse for not getting on with or accomplishing something in what we might quaintly call 'real life', and that real life will all too soon begin to show the marks of distraction and dissipation. Activity in social media can give the impression of having done something while neglecting what ought to be done. "In all labour there is profit, but idle chatter leads only to poverty": I am not suggesting that there is no place for relaxation and cheerfulness, for a wide variety of appropriate humour, for a healthy measure of banter, as there is between friends face-to-face, but can we really say that our online interaction is more than idle chatter? Or is our life governed by the empty blether characteristic of so much social media?
8. Beware of filth and frivolity.
. . . to deliver you from the way of evil, from the man who speaks perverse things, from those who leave the paths of uprightness to walk in the ways of darkness; who rejoice in doing evil, and delight in the perversity of the wicked; whose ways are crooked, and who are devious in their paths; to deliver you from the immoral woman, from the seductress who flatters with her words, who forsakes the companion of her youth, and forgets the covenant of her God. For her house leads down to death, and her paths to the dead; none who go to her return, nor do they regain the paths of life - so you may walk in the way of goodness, and keep to the paths of righteousness. For the upright will dwell in the land, and the blameless will remain in it; but the wicked will be cut off from the earth, and the unfaithful will be uprooted from it. (Prv 2.12-22)
My son, keep my words, and treasure my commands within you. Keep my commands and live, and my law as the apple of your eye. Bind them on your fingers; write them on the tablet of your heart. Say to wisdom, "You are my sister," and call understanding your nearest kin, that they may keep you from the immoral woman, from the seductress who flatters with her words. For at the window of my house I looked through my lattice, and saw among the simple, I perceived among the youths, a young man devoid of understanding, passing along the street near her corner; and he took the path to her house in the twilight, in the evening, in the black and dark night. And there a woman met him, with the attire of a harlot, and a crafty heart. She was loud and rebellious, her feet would not stay at home. At times she was outside, at times in the open square, lurking at every corner. So she caught him and kissed him; with an impudent face she said to him: "I have peace offerings with me; today I have paid my vows. So I came out to meet you, diligently to seek your face, and I have found you. I have spread my bed with tapestry, coloured coverings of Egyptian linen. I have perfumed my bed with myrrh, aloes, and cinnamon. Come, let us take our fill of love until morning; let us delight ourselves with love. For my husband is not at home; he has gone on a long journey; he has taken a bag of money with him, and will come home on the appointed day." With her enticing speech she caused him to yield, with her flattering lips she seduced him. Immediately he went after her, as an ox goes to the slaughter, or as a fool to the correction of the stocks, till an arrow struck his liver. As a bird hastens to the snare, he did not know it would cost his life. Now therefore, listen to me, my children; pay attention to the words of my mouth: Do not let your heart turn aside to her ways, do not stray into her paths; for she has cast down many wounded, and all who were slain by her were strong men. Her house is the way to hell, descending to the chambers of death. (Prv 7.1-27)
A foolish woman is clamorous; she is simple, and knows nothing. For she sits at the door of her house, on a seat by the highest places of the city, to call to those who pass by, who go straight on their way: "Whoever is simple, let him turn in here"; and as for him who lacks understanding, she says to him, "Stolen water is sweet, and bread eaten in secret is pleasant." But he does not know that the dead are there, that her guests are in the depths of hell. (Prv 9.13-18)
He who tills his land will be satisfied with bread, but he who follows frivolity is devoid of understanding. (Prv 12.11)
Even in laughter the heart may sorrow, and the end of mirth may be grief. (Prv 14.13)
The heart of him who has understanding seeks knowledge, but the mouth of fools feeds on foolishness. (Prv 15.14)
The mouth of an immoral woman is a deep pit; he who is abhorred by the Lord will fall there. (Prv 22.14)
My son, give me your heart, and let your eyes observe my ways. For a harlot is a deep pit, and a seductress is a narrow well. She also lies in wait as for a victim, and increases the unfaithful among men. (Prv 23.26-28)
Like a madman who throws firebrands, arrows, and death, is the man who deceives his neighbour, and says, "I was only joking!" (Prv 26.18-19)
Again, before anyone accuses me of po-faced pietism, let me make clear that we are free to engage in that healthy and legitimate cheerfulness which is good for the soul (though bear in mind that banal and inane is not the same as healthy and legitimate - how funny can a cat that looks like Elvis be after you have seen it seventeen times?). But remember the devil's
modus operandi
: he plays upon "the lust of the flesh, the lust of the eyes, and the pride of life" (1Jn 2.16), and social media can be a cesspit of these things however much perfume gets sprayed around. Incidental and deliberate prompts to immorality (images and words) are everywhere, and men in particular are prone to be stimulated and trained by the imagery, and the world is learning how to catch women in the same web more effectively. One prominent British newspaper is well known for its 'sidebar of shame,' boasting a phenomenal rate of clicks through on the rather obvious basis that it majors on unclad women and salacious gossip. The adverts that run on most sites are no different - hot singles in your area, anyone? And we can be so good at masking this: if someone were to calculate, for example, the pictures of friends you have looked at on Facebook, what would be the proportion of those who are the most physically attractive? Is that not a temptation? Satan can use this to train us to do his bidding, especially when we can just keep on clicking, a Pavlovian chain reaction, each tap of the finger providing the anticipated reward - before we have gone very far, we have passed through the levels to some of the worst filth known to men. Alongside of this, though perhaps less immediately dangerous, a sham and shallow lightness can also prevail, a sort of forced frothiness, pandering to frivolity and vanity. One man of God once pleaded, "I will set nothing wicked [or, worthless] before my eyes" (Ps 101.3), and much that is not explicitly filthy is at best painfully empty.
The sixth and final instalment coming up . . .