A U-Turn: The PCA 2016 General Assembly and Racial Reconciliation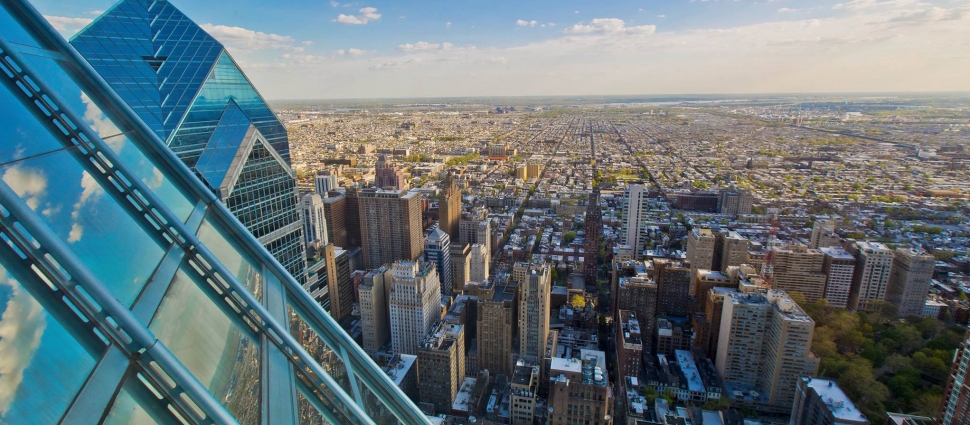 Last year at the Presbyterian Church in America (PCA) 2015 General Assembly, a
personal resolution
on racial reconciliation was submitted. Drs. Sean Michael Lucas and Ligon Duncan provided the denomination with an opportunity to confess and forsake the sins committed during the Civil Rights era. This resolution was narrow in its scope focusing particularly on the sins committed against African Americans. As the resolution moved from the overtures committee to the floor, debate ensued. "Are we culpable for the sins of our forefathers?" "How can we confess sins when our denomination hadn't officially began?" Commissioners asked sincere questions. In God's providence, it wasn't quite time for a U-turn. It wasn't quite time, as a denomination, to acknowledge the events mentioned in the resolution, confess, and turn from them. The commissioners voted to re-consider the matter for an additional year and send the personal resolution to the presbyteries. What was the result? During that time of re-consideration, many churches pursued the issues presented in the resolution. Some hosted
presbytery-wide events
. Others held books discussions (see
here
,
here
, and
here
). Chat rooms were created, phone conversations held, and prayer abounded. Twelve months later, God granted the PCA another opportunity to make a U-turn. Over 40 overtures were submitted, responding to Drs. Lucas and Duncan's original personal resolution. Many were duplicates of the
overture from the Missouri Presbytery
.
Others responded differently
. Although there was a variety of opinions on the topic of covenantal, or corporate, repentance during the Civil Rights era, the assembly voted 861-123-23 to approve
overture 43
on racial reconciliation. 2016 was an historic year for my denomination--
yes, my denomination
--to make a U-turn. We acknowledged our need to "recognize, confess, condemn and repent of corporate and historical sins, including those committed during the Civil Rights era, and continuing racial sins of ourselves and our fathers such as the segregation of worshipers by race; the exclusion of persons from Church membership on the basis of race; the exclusion of churches, or elders, from membership in the Presbyteries on the basis of race; the teaching that the Bible sanctions racial segregation and discourages inter-racial marriage; the participation in and defense of white supremacist organizations." I am excited about this U-turn and I hope it bears much fruit. That does not mean that commissioners and those in our congregations are without questions. I hope, during the next twelve months, the committee on race, which was approved by our denomination (see
overture 45
), will help us continue to work through our questions and put feet to our prayers. As they craft practical steps to assist progress in this area, people will undoubtedly continue voicing their questions and concerns. One series of concerns came most recently from
The Reverend Dr. Terry Johnson
. In his article, he shared his thoughts under four headings: "Missional theology," "Sabbath," "Racial reconciliation," and "Women in ministry." While his article focused on the decisions of the General Assembly as a whole, I want to focus briefly on some of his comments regarding racial reconciliation. Before providing more thoughts, however, it must be noted that my comments are not
ad hominem
. I respect Rev. Dr. Terry Johnson. I have consulted his contributions on Lord's Day worship, and I will continue. Nevertheless, I write as one who was on the overtures committee that sent overture 43 to the floor of the PCA General Assembly. I was involved in the debate regarding the refinement of the language of the overture. I observed the men wrestling with how to best present a biblical statement that accurately reflects the will of God and the good of neighbor. It was more glorious than initially envisioned. I didn't know what to expect on this year's overtures committee, but I left the committee more encouraged about our denomination, not simply because of the overture but also because I witnessed men humbly and lovingly agree and disagree on the various elements regarding corporate solidarity and confession. When overture 43 arrived to the floor, commissioners continued to share their thoughts. One commissioner expressed his desire to recommit the overture. He believed the language could be more finely tuned. Dr. Johnson highlighted this. Johnson further noted the racial dynamics in the commissioner's marriage. Johnson wrote, "a commissioner in a multiracial marriage who, as an overseas missionary, regularly travels all through the PCA raising support...insisted that his family has never encountered any racial bigotry; rather, they have experienced love, kindness, and support." It seems Johnson mentioned the racial dynamics of this man's marriage to support his underlying thought that the PCA is not the PCUS. In other words, we've progressed, as signified by this commissioner's wife's experience and, as Johnson noted, the overture's committee chair and the assembly's guest preacher. Both the chairman and the preacher were African American. Johnson rightly observed, "These would be scenes unimaginable in the Southern Presbyterian Church in the 1960's." While I'm grateful that the commissioner's bride apparently has not experienced racial tension and been sinned against, that is a far cry from most of the minorities with whom I've spoken in the PCA. Shall I provide examples? In an attempt not to diminish the monumental overture passed, I will refrain. Nevertheless, that commissioner's wife's experiences do not represent the whole. In the larger picture, I'm reminded that none of us are color-blind. While some attempt to embrace a Moynihanian view of colorblindness, we cannot avoid the obvious. I see you. You see me. My hope is that we move beyond the guilt associated with race and ethnicity and transition into a world of celebration. God has fearfully and wonderfully made us
with our differences
. Instead of suppressing those differences, we should move to a state inquiry and curiosity. Let our differences move us together instead of further apart that we might see and experience a montage within Christ's Church on this side of the consummation. According to Johnson, the ethos of one portion of the overture was misdirected. He believes it presents a "nothing has changed attitude." Interestingly, no one, to my knowledge, on the overtures committee affirmed that suggestion. No one concluded that the PCA has not progressed since our emergence from the PCUS. How could that sentiment, therefore, if it was present, escape the vision of over 80 commissioners? It did not, because that was not the thrust within the newly edited overture. Secondly, the PCA's tertiary standards make it clear that the overtures committee is only able to amend the "resolved" statements. (We provided six). I'm unaware if Johnson, in his post, was referring to the "whereas" or "resolved" statements of the overture when he noted that it seems we've confessed "nothing changed." Either way, 861 commissioners suggested otherwise. Dr. Johnson and I agree in many areas. We both believe this overture was "long overdue." We both believe it is sin that churches "participated in the dehumanizing practice of including and excluding, accepting and rejecting, condemning and absolving on the basis of race alone." Our disagreements, at least as presented in his article, lie in the actual versus implied intent of the overture. For the previous twelve months, Christians have wrestled with whether or not it is time for a U-turn. Is this the will of the Lord or not? Should we corporately confess our sins for the glory of God and because it is "good for the souls of transgressors and is healing for the souls of victims and society"? We did! We will continue. I pray our triune God is glorified as we move toward a unity--not uniformity--previously unknown.
John Currie at the Eastern Shore Reformed Conference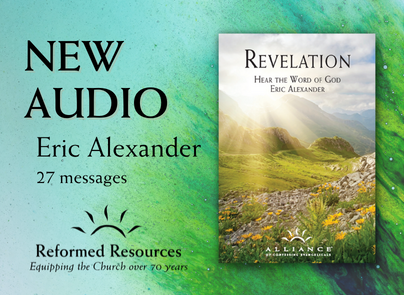 Revelation—New from Eric Alexander