A Soul-Refreshed Life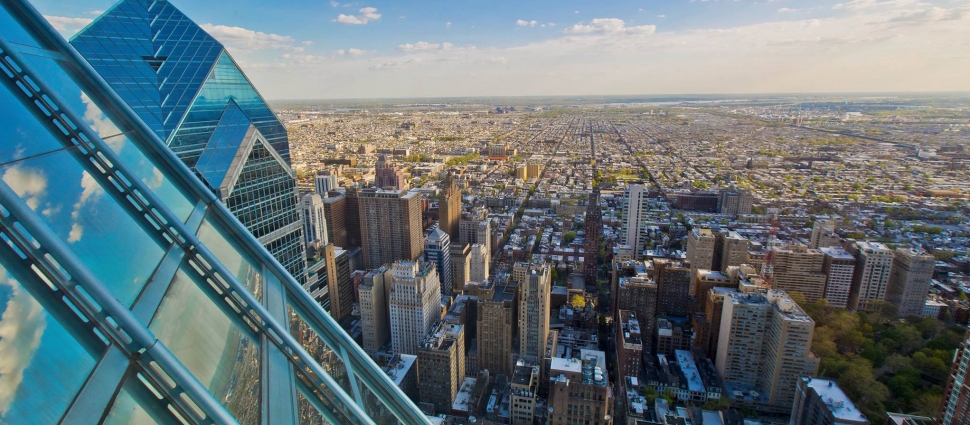 On a spring day in 1747, twenty-nine-year-old David Brainerd rode horseback into the yard of a Northampton parsonage. It was the home of eminent New England pastor and theologian, Jonathan Edwards and his wife Sarah. Edwards and Brainerd, prior to this day, were relative strangers to one another, having only met once before at the Yale Commencement of 1743.1 The summer of 1747 would prove to nurture a growing friendship between the two men. The culmination of this friendship would produce one of the greatest missionary biographies in the history of American evangelicalism.
While staying in the Northampton parsonage, Brainerd shared his journals and diary with Edwards. Finding rich, spiritual material in them, Edwards concluded that they needed to be shared with a wider audience. Reluctantly, Brainerd set out to organize his writings for publication. However, in 1747, the young missionary died from tuberculosis, a disease from which he had suffered for many years. The task of publishing the Brainerd diary then fell to Edwards. In 1749, he had An Account of the Life of the Late Reverend Mr. David Brainerd2 published. Little did he know at that time that this work was destined to become an evangelical classic. The Life, became widely popular, eventually even surpassing all his other polemical and theological works.
The Piety of David Brainerd
Edwards began the "Author's Preface" to The Life, in the following way: "There are two ways of representing and recommending true religion and virtue to the world, which God hath made use of: the one is by doctrine and precept; the other is by instance and example."3 It was the example of the life of his friend that Edwards employed in his biographical account of David Brainerd, as he traced Brainerd's Christian piety along the following lines of thought: (1) Evangelical humiliation; (2) A change of nature; (3) Sensitivity toward sin; and finally, (4) Holiness of life. Along these four lines of thought, Edwards seeks to demonstrate, as he puts it, "Mr. Brainerd's religious impressions, views and affections in their nature were vastly different from enthusiasm."4 Edwards desired to set Brainerd's life and piety in juxtaposition to the fanaticism that had so quickly categorized the Great Awakening.
Evangelical humiliation
Brainerd had viewed true evangelical humility as the supreme path upon which a true Christian could obtain the knowledge of the glory and excellency of God. On May 9, 1746, he reflected upon the testimony of a man he had recently baptized. He labeled this individual as a "conjurer and murderer."5 He said this man seemed desirous to hear the preaching and teaching of Scripture and being in a state where he had resigned to wait upon God "his own way." Brainerd wrote, "After he had continued in this frame of mind more than a week, while I was discoursing publicly he seemed to have a lively, soul-refreshing view of the excellency of God, and the way of salvation by him, which melted him into tears."6 It was this superior view of Christ in juxtaposition to man's wickedness that brings about true holy affections to the soul and causes one to see the smallest degree of sin as truly abhorrent to the divine excellency of the infinite.
A change of nature
A stirring of real conversion began when Brainerd read the work by Solomon Stoddard (1643-1729), A Guide to Christ, Or the way of direction souls that are under the work of conversion.7 He attributes this single volume as the instrument "which, I trust, in the hand of God was the happy means of my conversion."8 His conversion left him with a willing acceptance of God's glory and sovereignty, the beauty of Christ and his salvation, and a deep inner desire to serve him in the fullest capacity. Edwards writes of Brainerd's conversion,
"The change that was wrought in him at his conversion was agreeable to Scripture representations of that change which is wrought in true conversion; a great change and an abiding change, rendering him a new man, a new creature: not only a change as to hope and comfort and an apprehension of his own good estate; and a transient change consisting in high flights of passing affections; but a change of nature, a change of the abiding habit and temper of his mind."9
From his conversion to the end of his life, Brainerd experienced the dichotomy of living with the constant fluctuation between overwhelming joy and spiritual darkness. Even in this fluctuation of light and darkness, his soul had received God's light. A change of nature causes the soul, "to be changed, and it becomes properly a luminous thing. Not only does the sun shine in the saints, but they also become little suns, partaking of the nature of the fountain of their light."10
Sensitivity toward sin
A propensity toward depression became a serious problem in the life of Brainerd. It is a spiritually healthy matter to have a sensitivity toward sin, but it is not spiritually healthy to allow that sensitivity to give way to despair. In The Life, Edwards is careful in dealing with this subject, providing only glimpses into Brainerd's bouts with melancholy. He often spoke of feeling gloom, darkness, despair, confusion of mind, and his inability to experience the sweetness of God or Christ. There are countless reasons why Brainerd would be prone to such despondency. Writing more than one hundred years after Brainerd's death, a family descendent explained, "It must, however, be confessed that in the whole Brainerd family for two hundred years there has been a tendency to a morbid depression, akin to hypochondria."11 Brainerd endured continual difficult struggles throughout his life and ministry that often give way to such depression. However, this propensity does not at all indicate a spiritual deficiency on his part. It should be remembered that such eminent Christians like Spurgeon, Calvin, Luther, and many others also often struggled with despondency. Brainerd made it through these valleys by means of ardent prayer and a tenderness of the presence of the Spirit in his life.
Holiness of life
October 20, 1740, David Brainerd wrote in his diary, "I again found the sweet assistance of the divine Spirit in secret duties both morning and evening and life and comfort in religion through the whole day." The themes of spiritual growth and holiness of life runs replete throughout Brainerd's diary and is the subject of the twelfth and most important sign of true genuine affection. Edwards writes, "gracious and holy affections have their exercise and fruit in Christian practice,"12 or holiness of life. Edwards described the Christian pilgrimage as one of practical outworking, in practice, of the life that has been given to us by God. In other words, if God resides in the heart and is vitally united to it, "he will show that he is a God, by the efficacy of his operation. For in the heart where Christ savingly is, there he lives, and exerts himself after the power of that endless life that he received at his resurrection."13
1. Iain Murray, Jonathan Edwards: A New Biography, (Edinburgh: Banner of Truth Trust, 2008), 300.
2. The full title is An Account of the Life of the Late Reverend Mr. David Brainerd, Minister of the Gospel, Missionary to the Indians, from the honourable Society in Scotland, for the Propagation of Christian Knowledge, and Pastor of a Church of Christian Indians in New Jersey, Who died at Northampton in New England, Octob. 9th 1747 in the 30th Year of his Age: Chiefly taken from his own Diary, and other private Writings, written for his own Use; and now published, by Jonathan Edwards, A.M. Minister of the Gospel at Northampton (Boston, 1749). In this paper, I shall refer to it as the Life of Brainerd or simply The Life.
3. Jonathan Edwards, The Life of David Brainerd, ed. Norman Pettit (New Haven: Yale University Press, 1985), 7:89.
4. Edwards, Life of David Brainerd, 7:93.
5. Ibid., 7:391.
6. Ibid., 7:391.
7. Ibid., 7:123.
8. Ibid., 7:123.
9. Ibid., 7:502.
10. Jonathan Edwards, Religious Affections, ed. Paul Ramsey (New Haven: Yale University Press, 2009), 2:343.
11. Thomas Brainerd, Life of John Brainerd, (Kessinger Publishing, 2007), 168. Thomas was a descendent of David and John Brainerd's uncle, James.
12. Edwards, Religious Affections, 2:383.
13. Edwards, Religious Affections, 2:392.
Dustin W. Benge is a PhD candidate at The Southern Baptist Theological Seminary, Louisville, KY. He is a Teaching Fellow for Reformanda Ministries and Editor of "Expositor Magazine." Dustin and his wife, Molli, live in Louisville, KY.