A Prayer for Survivors and East Lansing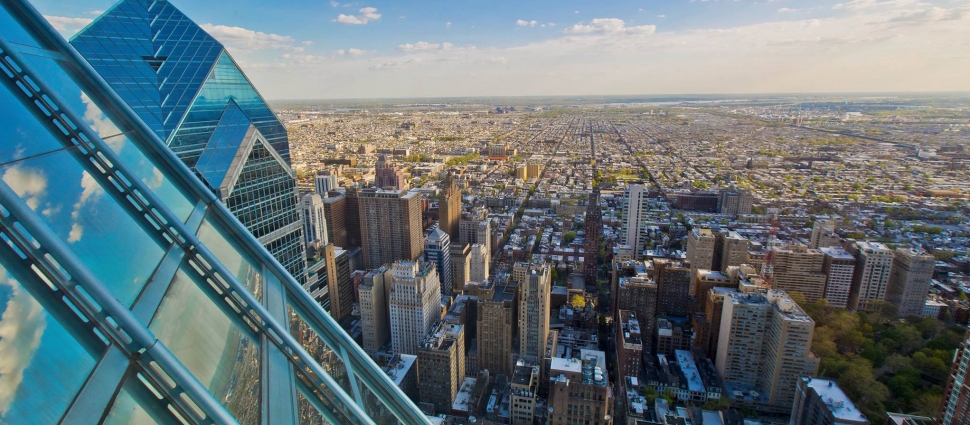 Our East Lansing community is grieving, hurting, and reeling in light of the revelations that emerged these past weeks regarding heinous atrocities committed in our community over the past twenty years. That this would happen anywhere is painful; that is happened in our community feels devastating. To say that we are distraught would be an understatement of epic proportions. As a university church, we especially feel intertwined with these events. Yesterday, during our worship service, we called on the Lord in light of recent events. Please join us in prayer.
Father, we come to you this morning with heavy hearts
For the evils committed in our community
The innocence that was stolen
And the pain that has been inflicted.
As the prophet said, so we hear
"A voice is heard in Ramah,
lamentation and bitter weeping.
Rachel is weeping for her children;
she refuses to be comforted for her children,
because they are no more."
Our children, Lord! Our children
Oh, how our hearts are filled with sadness
and our eyes with tears
as we think of the small children, our teenage daughters, and young women
abused over the past twenty years
O Father, what wickedness
An evil that turns the stomach, confounds the mind, and depresses the soul
A monstrous evil committed in our community
An evil filled with selfishness and corruption
A wickedness that made a mockery of trust and authority
A crime injuring the least among us.
It pains us to think of a man committing such a crime over and over
And the pain only grows as we think how many turned a blind eye
But You did not
You did not.
We praise you this morning that you are a god of justice
Larry Nassar thought the abuse he committed would always be shrouded in secret
But nothing is hidden that will not be made manifest by your authority
Nor is anything secret that will not be known and come to light in your light
For You will render to every man according to his deeds
Your justice will stand
And none can thwart it.
And so, we believe that it was no accident that these things have come to light
We thank You for those who had the courage to make these crimes known
What courageous young women
To stand against evil
To know they would become the objects of ridicule
To bare their soul's great pain before an unentitled world
To shine light in the midst of darkness
So that justice might be served
And others protected
We thank you for them.
We pray for each of these women, teenagers, and little girls this morning
Though their courage has been great, so has their suffering
Grant them healing under your wings
Give them hope amidst their pain
Extend to them comfort that can only come from above
And in the days and weeks and years ahead
May they find that though the scar remains, it has become less tender
That the dark days of the past have faded in their mind's eye
That the pain is less fresh
And healing more at hand
And we ask that the years that the locusts have eaten,
You would restore.
This morning, we especially want to pray for Rachel Denhollander,
our dear sister in Christ
Like Moses before Pharaoh, David before Goliath, and Paul before Felix
She has modeled for us sacrificial, strong, faith-filled-courage
Give us boldness like her
To speak for truth, to condemn evil, and to grant grace
What a testimony, a living testimony she is
Thank you for her leadership,
Her desire to pursue justice and at the same time to extend forgiveness
Truly we have much to learn from her
We pray that after this long battle--and it has been a battle
That after this long battle, you will give her rest
Rest in body
Rest in mind
Rest in spirit
Rest in heart
O Lord, Sabbath, be a resting place for her
For the sake of your name, shower her with your grace and love and peace.
We also praise you this morning that you are a God of truth
And so, we pray for our community
May truth reign
A university city which prides itself on the pursuit of knowledge
And yet so many swam in a sea of lies
Awaken this land to the evil in it
Lead us as a community in repentance
Heal us
And as the God of truth
Protect those who have done no wrong
Safeguard their reputations
Keep them from false accusations
May truth reign.
We also praise you this morning that you are a God of salvation
And so, we pray for Larry Nassar
As Rachel modeled before us,
so we pray that he would come to know You,
We pray that he would be brought low
That he would fall upon his knees
Be forced to reckon with the guilt of his sin
Its terrible weight and burden
So that he might find that his only hope is You
We would see him like Saul, an enemy of righteousness,
struck blind and given sight to see you the one and only true God.
Lastly, we thank you this morning that you are a God of compassion
That You do not sit idle in heaven
But look with a tender eye upon your people
And so, we pray for those hurting in our own midst
Some who have been abused in horrific ways like this
Others who have had loved ones experience this violating evil
Dark revelations like these over the past weeks
Easily bring old injuries floating to the surface
What felt like a pain of the past
All of sudden feels present again
O Father, wrap your everlasting arms around those hurting in our midst
May our church be a community where safety is found
Love is present
And hope is extended to all carrying such pain
And may You wipe away our every tear.
On a morning such as this
We take great comfort that You are
Our Father, who art in heaven
Comforting words any morning, but especially on mornings like this
Though our city and university appears to be swirling in chaos
You reign
You sit enthroned in heaven
And so it is to You we turn,
A glorious sovereign God,
But a god who is also our Father
A God of power and might
And fatherly tenderness
Where else could we turn?
Where else would we want to turn?
Keep us
Heal us
Protect us
Comfort us
And may You receive the glory.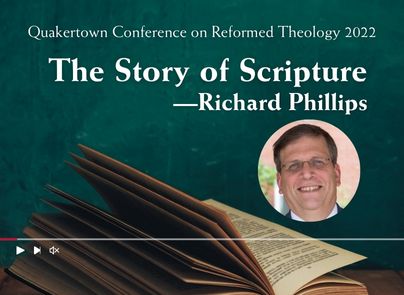 The Story of Scripture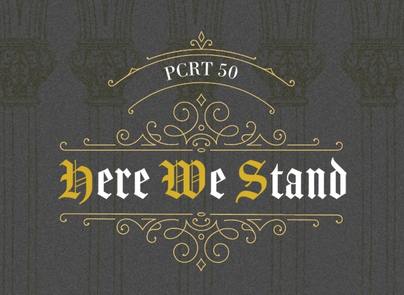 Register for the Philadelphia Conference on Reformed Theology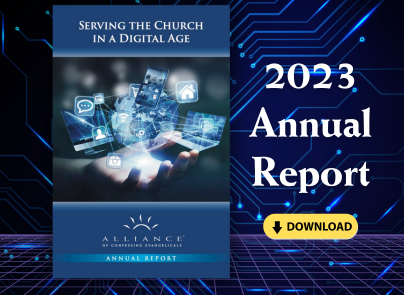 2023 Annual Report