A Pastoral Letter to Myself (In the Case that I Fall)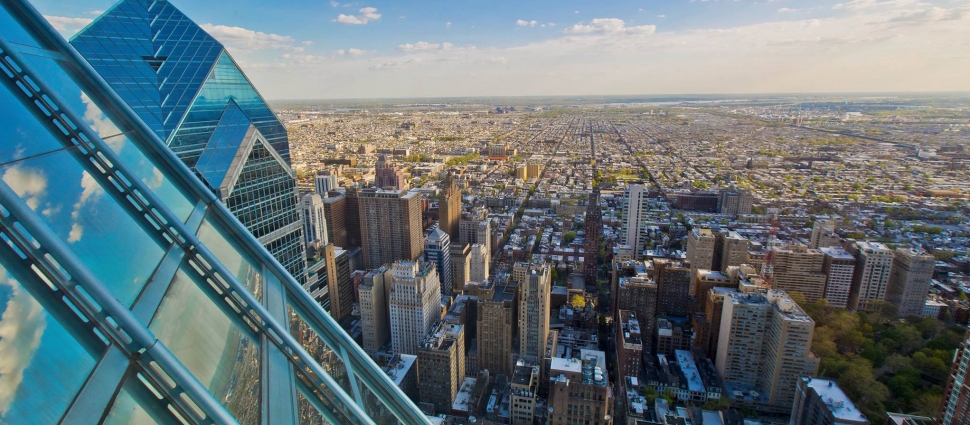 Dear Self,
You're much weaker than you think. Remember that Scripture says, "Let anyone who thinks that he stands take heed lest he fall" (1 Corinthians 10:12). It's easy to look at men who have fallen in ministry with a hint of disgust and harsh judgment when they don't simply disappear. But, let's be honest; you know how much you would struggle to fade away from public life if the same thing happened to you. Pernicious pride is always lingering within. God-forbid that this letter ever becomes a self-fulfilling prophecy; but if it should, pursue humility, accountability and godliness. By God's grace, diligently pursue repentance and holiness. If you should sin in such a way that you are no longer qualified to serve in pastoral ministry, please put the following counsel in practice:
1. Remember that you only have yourself to blame.
Ever since the garden, man instinctively seeks to shift blame on others for his sin. You're like your father, Adam. Remember the way in which he sought to blame even God for giving him Eve; and, remember how he blamed Eve for giving him the fruit (Genesis 3:12)? Guard against the temptation to blame others for your own sin. As a Christian, you are not obligated to sin; and, when you do sin, it is a willful transgression against the Law of God. No one else made you sin. Now you must own it. You're not helping anything by scandalously blaming others, publicly exposing them, and ensuring they take a fall with you. If someone else was involved in your sin, there are appropriate means that God has appointed for dealing with them, and you are not part of it now. Repent! Begin working through a process of spiritual restoration. Trust the Lord and His church to rightly handle others.
2. Stay off of public platforms.
Your repentance should be as public as your sin (not in the sense of parading it, but in the sense of making it evident); and, if at some point you have a public platform of which people outside your local church are aware and talking about your sin, it may need to be addressed in an open forum. Otherwise, shut down your social media accounts, don't write posts for ex-pastor blogs, and don't try to find ways to turn your fall into a method of gaining fans and followers. Your friends and counselors may not be willing to tell you this, so I will. You have brought shame to the name of Christ and His Church. You have violated the 3rd commandment (Exodus 20:7). The grace of God is so profound and rich that you're not beyond forgiveness and restoration, but that doesn't negate the fact that your sin has consequences. Whatever public ministry you had before has been lost at present...and rightfully so! The world doesn't need you; and, it certainly doesn't need you to start a new blog detailing your recovery process or to write a book about the sordid details of your fall. They surely don't need daily Tweets of your glimpses of hope in the midst of the darkness of your rebellion. From the dust you came, and to the dust you shall return. You are far from being as great and necessary as you think. Know that truth about yourself and act on it appropriately.
3. Be honest and get pastoral help.
It's going to be tough to admit to another pastor that you need his counseling because you've spent so much of your life counseling others. Remember, it's the same pride that got you into this mess that will keep you from getting the help you need. You've never been surprised by the sin of other Christians, so why do you think one of your friends will be surprised by yours? Find a man you respect and love, sit with him and let him pour into your life. You need his counsel, so be honest. What led to your fall? What changes have you made? What's going on in your heart? If you can't be honest and receive counsel, you still haven't reached the end of yourself--you're still living upon your own self-righteousness. Give it up now and trust God's appointed ministers to help you. You'll be exceedingly thankful that you did so, in the end.
4. Rediscover the power of the ordinary means of grace.
Up until this point in your life, you've never met a man who fell in ministry who was making good use of the means of grace. They're simple means. You talk about them all the time. You know from your own experiences how wonderfully transformative and powerful they can be. But, you allowed yourself to get too busy with ministry over the years. You got distracted, off track and started using the Bible as a preaching manual, first and foremost, instead of the truth that you are to always love, behold, and apply. Prayer became non-existent for you; worshipping with the saints became a chore; and, partaking of the Lord's Supper has of recent years been merely a ritual. Now it's time to transform your schedule and your habits to make use of the means of grace. You know what to do, so do it. God promises to be there when you arrive; and, while your salvation was all of God, your communion with Him depends in large part upon your willingness to engage in the relationship.
5. Use the gifts God has given you to serve in another vocation.
Don't spend your time trying to find ways to plant a new church or take on a de facto pastoral ministry in another city. As far as pastoral ministry is concerned, you're done for now. That doesn't mean that God is done with you; and, it doesn't mean that your gifts are useless to the rest of the world. You've spent much time learning how to organize and inspire people to work hard and work together; you've learned how to lead a team to make great progress. You've learned how to become a problem solver, a motivator--as well as how to network and skillfully use resources. You've preached sermons in the past about the gift of work and how God's people don't have to be pastors to glorify Him. Now it's time to take your own advice, find work so you can provide for your family, and be the best man you can be on the job. It will take time to get used to, but God has uniquely gifted you to serve others. Don't let those gifts go to waste.
6. Remember the Gospel that you have preached.
Don't forget what you have preached to others. You're far worse than you think. God's grace is far greater than you can imagine. You didn't come into the Christian life as a perfect man, and you won't leave this earth as one. You're going to sin--as you always have--but thanks be to God that in Jesus Christ there is grace upon grace for pardon and restoration. If you confess your sin, He is faithful and just to forgive you and to cleanse you of all unrighteousness. Jesus died that you might live. While the consequences of your sin are going to be very difficult to live with for some time, you have been redeemed and are, therefore, secure in Christ. Don't forget these precious truths. Your sin is great, but your Savior is greater. Remember the word of the Apostle, "For our sake he made him to be sin who knew no sin, so that in him we might become the righteousness of God" (2 Corinthians 5:21). Those are just as true for you today as they were the first day you believed. Fight to believe the truths of the Gospel for your own soul.
Sincerely,
Me