A Censorious Spirit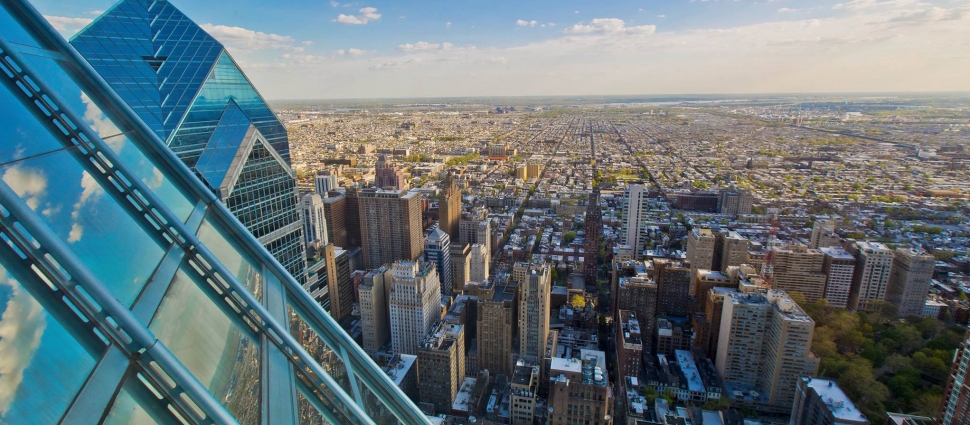 Sinclair Ferguson once lamented the fact that whenever he overheard others discussing some public theologian or individual at a conference, the statements were almost always prefaced with a negative comment such as, "Well, you know, the problem with him is..." Sadly, those sorts of conversations are far from uncommon among those of us who have been in the church for any length of time. We are all almost certainly guilty of making similar statements about brothers and sisters and, we have, no doubt, been the objects of such pejorative statements. So what are the marks of this all too common spiritual deficiency? And, how can we check our spirits so that we rid them of this censoriousness?
In what is arguably one of the most important books ever written, Charity and Its Fruits, Jonathan Edwards sounded the theological alarm about a censorious spirit being contrary to Christian love. In the course of his sermon on this subject, Edwards set out three ways "wherein a censorious spirit or a disposition uncharitably to judge others consists:
A censorious spirit appears in a forwardness to judge ill of others' states.
A censorious spirit appears in a disposition to judge ill of others' qualities; to overlook their good qualities, and to think them destitute of them when they are not, or to make very little of them, or to magnify their ill qualities and make more of them than they are, or to charge them with those ill qualities of which they are free.
A censorious spirit appears in a disposition to judge ill of others' actions.
First, A censorious spirit appears in a forwardness to judge ill of others' states. When we are not walking in love toward others in the body, we are apt to make a sinful judgment about the spiritual condition of another based on our own faulty assumptions, observations or presuppositions about them. Edwards wrote:
"Persons are guilty of censoriousness in condemning others' [spiritual] state when they,
...condemn others as hypocrites because of God's providential dealings with them, as Job's three friends condemned him as a hypocrite for the uncommon afflictions with which he met...
...condemn them for those failings which they see in them, which are no greater than are often incident to God's children; and it may be no greater, or not so great, as their own, though they think well of their own state...
...condemn others as those who must needs be carnal men for differing from them in opinion in some points which are not fundamental.
...or when persons judge ill of others' state from what they observe in them for want of making due allowances for their natural tempers, and for their manner of education, and other peculiar disadvantages, under which they labor."1
Second, a censorious spirit appears in a disposition to judge ill of others' qualities. When we are not walking in love toward other professing believers, we are often quick to see the worst in others and slow to affrim the best in them. Edwards explained,
"Some men are very apt to charge others with ignorance and folly and other contemptible qualities which in no way deserve to be so esteemed by them.
Some seem to be very apt to entertain a very low and despicable opinion of others, and so to represent them to others, when a charitable spirit would discern many good things in them, and would freely own them to be persons not to be despised.
And some are ready to charge others with those morally ill qualities from which they are free, or at least to charge them with them in a much higher degree than they are really in them. Thus some have such a prejudice against some of their neighbors that they look upon them as much more proud men, or more spiteful and malicious, than they really are." 2
Finally, A censorious spirit appears in a disposition to judge ill of others' words or actions. When we are not walking in love with other believers, we are ready to have evil suspicions about their words and actions, without any justifiable reason or evidence to think evil of them. Edwards noted,
"A suspicious, jealous spirit, whereby persons are apt to be jealous of others, of their being guilty of such and such things when they have no evidence of it, is an uncharitable spirit, and contrary to Christianity. Some persons are very free of passing their censures on others with respect to those things which they suppose they do out of their sight. They judge they commit such and such wickedness in secret and hid from the eyes of men, or that they have done thus, or said thus, among their companions or those who are united with them in the same party or design, though they keep it hid from others who are not in the same interest. These are the "evil surmisings" spoken of and condemned in 1 Tim. 6:4.
...Very commonly persons show a very uncharitable and censorious spirit with respect to others by being forward to take up bad reports of persons. Merely hearing a flying ill report of a person is far from being sufficient evidence against persons that they have been guilty of that which is reported. Yet, it is a very common thing for persons to pass a judgment on others on no other foundation.
...It is very common with men, when prejudiced against others, to put bad constructions on those actions or speeches of others which are seemingly good, and as though they were performed in hypocrisy. And especially in the management of public affairs, or affairs in which others are concerned with them. If anything be said or done wherein there is a show of concern for public good, or for the good of their neighbors, or the honor of God, or the interest of religion, others will be ready to judge that this is all in hypocrisy; that the design really is only to promote their own interest, or to advance themselves, that they are only flattering others, that they have some ill design all the time in their hearts."3
This ought to convict us deeply of how often we have harbored subtle censoriousness in our hearts toward those we ought to have loved the most. Instead of rushing to the worst possible conclusions about others, we ought to consider our own failings and sinfulness. This is such a challenging yet richly rewarding goal for us to pursue. The more we focus on our own hearts and motives, the less we will sinfully judge others in the body of Christ. The more we see our own sinfulness and need for the Savior, the more we will extend the same grace to others we profess a need of for ourselves. The more readily we extend love to others and are committed to thinking the best of them, the more our words and actions toward them will reflect the deep, deep love of Jesus.
1. Jonathan Edwards, Ethical Writings ed. Paul Ramsey and John E. Smith, vol. 8, The Works of Jonathan Edwards (New Haven; London: Yale University Press, 1989), 285.
2. Ibid., 286
3. Ibid., 287