3 Crosses of Discipleship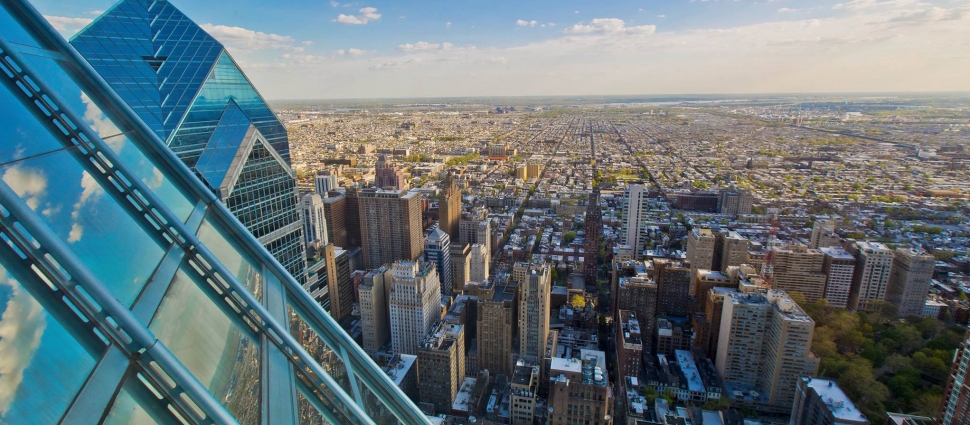 Recently, my pastor has started a Men's Bible Study series on discipleship by examining a classic passage for discipleship:
In Luke 9:22-24, Jesus said, "The Son of Man must suffer many things; He must be rejected by the elders, chief priests, and scribes, and He must be killed and on the third day be raised to life...If anyone would come after Me, he must deny himself and take up his cross daily and follow Me. For whoever wants to save his life will lose it, but whoever loses his life for My sake will save it."
This is a familiar passage for most Christians and yet it always remains a challenging passage. In this passage, Jesus is not attempting to give his apostles a rose-colored view of the Christian life. Rather, He presents the conditions of discipleship plainly: self-denial and cross-bearing. The Christian life must conform to the example given by Christ Himself who willingly bore the cross. The meaning is quite clear - no one can be considered to be Christ's disciple unless he is truly an imitator of Him and is willing to pursue the same course. This self-denial implies that we should abdicate our natural inclinations, and as Calvin says "part with all the affections of the flesh, and thus give our consent to be reduced to nothing, provided that God lives and reigns with us." We are called to bear our cross, but this is not a cross that we lay upon ourselves. Our Father lays upon us the cross that is suitable to us and thus, the patience of the believer consists in bearing willingly the cross which has been laid on him.
I've thought about this basic exhortation of cross-bearing from our Lord a number of times and I think that Paul makes a complementary statement in Galatians 6:14,
"But far be it from me to boast except in the cross of our Lord Jesus Christ, by which the world has been crucified to me, and I to the world."
In this passage, Paul contrasts the sincerity of the false teachers/apostles to Himself. The false teachers in Galatia have denied the cross of Christ by demanding circumcision and their glory is the applause of men. In contrast, Paul's glory and triumph is in the cross of Christ. In this way, the call of self-denial is answered by boasting and glorying in Christ crucified. Paul boasts in what Christ's death has accomplished - namely peace with God, pardon for sins, imputed righteousness, eternal life, salvation, and eternal glory. Paul gloried in Christ as his wisdom, righteousness, sanctification, and redemption (cf. 1 Corinthians 1:30-31).
Paul continues to discuss the realities of the cross of Christ in two ways. First, Paul notes that in the cross of Jesus Christ, "the world has been crucified to me." Here, Paul states that in the cross of Christ, we die to this world. In other words, all that belongs to the old man has died in Christ. This matches Paul's statement in Philippians 3 in which "I count all things as loss because of the surpassing worth of knowing Christ my Lord." Indeed, it's worth suffering the loss of all things in order that one may gain Christ. To say it more directly, to crucify the world is to treat the world with contempt and disdain. In glorying in the cross of Christ, Paul deliberately denied the riches, honors, pleasures, profits, and applause of this world. As John Gill notes, Paul's faith in the crucified Christ overcame the world so that "he looked upon it as the Israelites saw the Egyptians, dead on the sea shore". The world cannot captivate him nor overcome him because Paul has seen the world for what it truly is. Paul understood that the wisdom and glory of this present evil age are doomed to pass away (cf. 1 Corinthians 2:2).
Secondly, Paul notes that in the cross of Jesus Christ, "I have been crucified unto the world". Paul was a man who was despised by the world for the sake of a crucified Christ. The world had no affection for Paul, as Paul had none for the world. Paul was considered to be "scum of the earth and the refuse of the world" (cf. 1 Corinthians 4:13). Rather than glory, Paul received dishonor; rather than praise, Paul was slandered and was viewed as an imposter (cf. 2 Corinthians 6:4-10). Paul willingly renounced the praise of men and the glory of the world because the world was dead to him.
Paul's words and example in Galatians 6:14 are worth emulating because it provides instruction on how we should view the world. To deny oneself and to take up one's cross is a twofold death. On one hand, Christian discipleship is a call to renounce our affection for this present evil age. As the author of Hebrews states, we do not have a permanent city in the world, but we are looking for the city that is to come (cf. Hebrews 13:14). We know that this present evil age is under the sentence of the death and this judgment is becoming more and more obvious as time progresses. As Paul, a Christian disciple is one who has renounced the glory of this world for the surpassing riches of Christ.
On the other hand, Christian discipleship is a call to bear the disgrace that He bore. One of the basic temptations of Christians in our day is the desire for respectability, particularly among American evangelicals. There appears to be a deep desire for Christians to be thought of as cultured, compassionate, educated, well-spoken, and intelligent in the public square. In spite of this, we must always remember the words of our Lord: "The servant is not greater than his master. If they persecuted me, they will persecute you also" (cf. John 15:20). If the word of the cross is folly to those who are perishing (cf. 1 Corinthians 1:18), how much more is the cross-bearing life? No matter how refined our Christian message and witness is, we will always bear the disgrace that He bore (cf. Hebrews 13:13). A disciple of Christ does not run away from this disgrace; we are warned that if anyone is ashamed of Christ and His words, then the Son of Man will be ashamed of Him (cf. Luke 9:26). Rather, we, as disciples of Christ, go to Him "outside the camp" and we must willingly bear the mocking and ridicule that is associated with our confession.
We now live in a day where many essentially tenets of Christian doctrine and ethics are considered foolish at best and morally reprehensible at worst. In these days, it's important to return to the basics regarding the Christian life, which starts with discipleship. Let us live as disciple of Christ by believing what God says, by obeying what God commands, and by expecting what God promises. Let us deny ourselves, take up cross daily, and follow Him, for He promises that whoever will lose His life for His sake will save it.