2008: A Year for Family Worship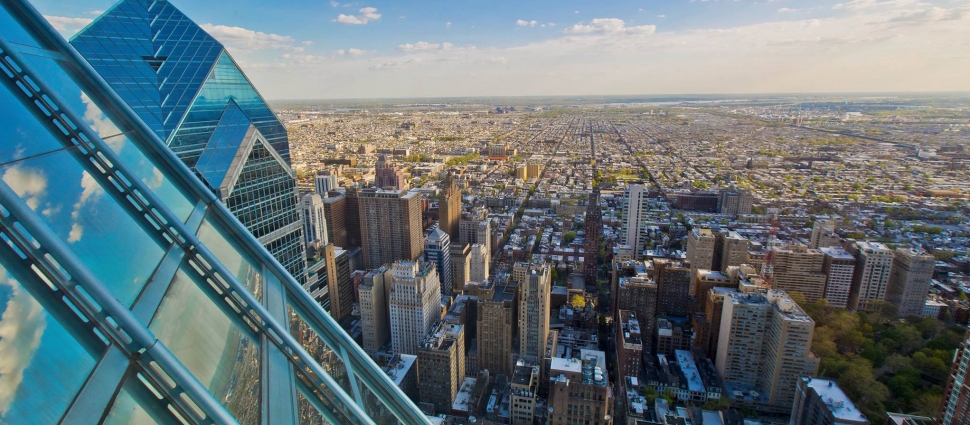 Returning to our editor's theme for the start of this year, I would make another suggestion for "the most important issue facing the church in 2008?" Having already suggested a renewed passion for world missions and the support of the growing church in the developing world, I would also like to consider the situation here at home. I believe that one of the most pressing needs is for evangelical Christians to respond to our staggering failure to lead our children into a saving discipleship with Jesus Christ. Both statistics and experience reveal that an appallingly low number of "Christian" youth are transitioning into adulthood with a living faith. I would suggest that the main causes of this are 1) the way so many Christians live compartmentalized lives, with Christian discipleship relegated to Sunday mornings only, so that their children are turned off by the obvious lack of authenticity in their parents' faith; 2) the superficial approach to everything, but especially youth ministry, in evangelical churches today; 3) parents' failure to personally disciple their children in the faith. Given this dire situation and its alarming sources, I suggest that a need of vital urgency among Christians is for believing parents to recommit to a hands-on approach to the Christian nurture of their children. The most significant way to address this is by a renewed commitment to family worship in the home.

A couple of weeks ago, I addressed this in my pastor's letter to my congregation. Perhaps our readers might benefit from it as well:
Family Worship

One of the most important commitments our families could make in 2008 is commitment to regular family worship in the home. Dr. Joel Beeke has written eloquently on this subject:
"Every church desires growth. Surprisingly few churches, however, seek to promote internal church growth by stressing the need to raise children in covenantal truth. Few seriously grapple with why many adolescents become nominal members with mere notional faith or abandon evangelical truth for unbiblical doctrine and modes of worship. I believe one major reason for this failure is the lack of stress upon family worship."
I agree with Dr. Beeke. Over the years, I have observed the mistake many parents make in their hands-off approach to the Christian nurture of their children. They assume that if they bring their children to Sunday School and church, and if they home school them or send them to a Christian school, and if their children participate in a Christian youth group, that will be sufficient to ensure their children's commitment and growth in Christ. But this is wrong, since it just is not enough to provide a Christian environment to our Christian. We must personally disciple their minds and hearts unto Jesus Christ. And if we do not practice regular family worship, I cannot imagine when parents would be able to disciple their children in the faith.
What is family worship? Family worship is the gathering of the father, mother, and children to worship God in the home. It involves two essential elements: the reading and teaching of God's Word and prayer. It is also good for the family to sing together. Our family begins with a short prayer, after which we sing a psalm together (we use the Trinity Psalter). Next is a time of family Bible study in which I teach, allowing questions and discussion (presently, we are working through Acts). I have often been thrilled by the insightful questions asked by my children, which shows they really think about biblical things (and really are learning in Cat Kids and Sunday School!). After the Bible lesson, we pray together, with every member of the family participating. At the very end, we stand together, hold hands, and sing with the Doxology.
I know that many families are intimidated about family worship because it just seems undoable. However, a quick look at our use of time will show that we do have the time if we make this a priority. To help you get started, let me address some specific concerns:
Frequency: Does family worship have to happen every night? No. It would be impossible for our family to gather for worship every night. Along with Sundays and Wednesdays, there are many other nights when I am out or some activity makes family worship impossible. I would suggest that consistency is more important than frequency. If our families held family worship one night per week, that would make a massive difference. Two nights a week would be a good goal.
Timing: Any time that consistently works. And it may shift during different seasons of our children's lives. We have gotten away from trying family worship at meal times, since there is just too much distraction. At present, we aim for evenings before bed time, which means 7:30 or 8:00 for family worship. This way, after we sing the Doxology all the children are off to bed.
Length: Don't worry too much about this and don't think you have to make it a huge production. However long it takes to study the Bible together, pray, and sing. My guess is that our family worship lasts about 40 minutes.
Discipline: The flesh wars against the spirit, and our children find family worship to be difficult. It is not all that rare for at least one of them to get a spanking during family worship (although we would much rather avoid this). This is why family worship is a team endeavor of Mommy and Daddy together. Generally, the father will lead the worship and the mother will be plenty busy in her help-meet role.
The bottom-line is that our families need to make a commitment to worship in the home. If we don't do this, when will we read the Bible and pray with our children? When will they see an open window to look upon our faith? When will we bond at the altar of prayer? What will happen to our children if we don't? Family worship may get de-railed from time to time, and we will need to jumpstart it again. But it is a commitment that will pay eternal dividends. I would urge all the families of our church to seriously consider making a commitment to family worship in 2008.
Dr. Beeke recounts that for his parents' fiftieth wedding anniversary, each of their five children wrote a note of thanks for one particular thing. Interestingly, every one of them thanked their mother for her prayers and every one of them thanked their father for leading family worship. In Beeke's booklet, Family Worship, he reminds us that great revivals have often begun through a recommitment to family worship. Our own nation desperately needs revival: perhaps it will begin in our living rooms, at our kitchen tables, and in the hearts of our own precious boys and girls.