Why Biblical Literacy Matters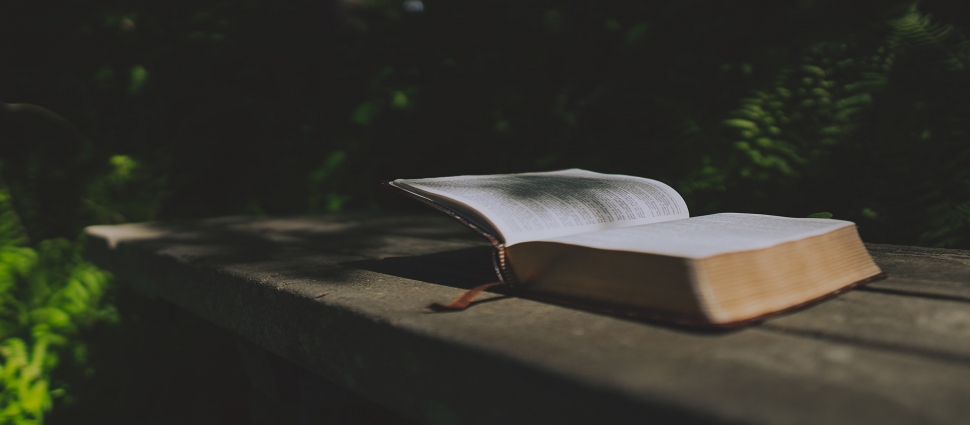 In their recent 2021 study, Lifeway Research found that eleven percent of American evangelicals have read all of Scripture, nine percent have read all of Scripture more than once, ten percent none at all, thirteen percent only a few sentences, twelve percent almost all of it, fifteen percent at least half of it, and thirty percent several passages or stories.[1] The same study noted that thirty-two percent read the Bible every day, twenty-seven read it a few times a week, twelve percent read it once a week, eleven percent read it a few times a month, five percent once a month, and twelve percent rarely read it.[2]
Do they know what they're missing? As J. C. Ryle once wrote,
"By reading [the Bible] we may learn what to believe, what to be, and what to do; how to live with comfort, and how to die in peace. Happy is that man who possesses a Bible! Happier still is he who reads it! Happiest of all is he who not only reads it, but obeys it, and makes it the rule of his faith and practice!"[3]
I argue the same in my book, The Word Explored, which examines the problem of biblical illiteracy and what to do about it. Bible reading, study, meditation, memorization, and application isn't like a chore to be checked off and forgotten. When we come to the Bible, we come to know God and grow in the knowledge of the grace of God revealed in the sixty-six books of Scripture. Biblical literacy matters for every Christian, because every Christian is to know their Bible, to have their lives shaped by the Bible, so they can have godly character, and go out and share the truth of Jesus with others from Scripture.
We have wildfires here in the Western United States, and they're consuming much land right now. Imagine a firefighter standing on the sidelines and not fighting the fire. Many Christians are like that apathetic fireman, standing aside as the problem of biblical illiteracy runs rampant across the Church. Biblical literacy can be solved, but it can only be solved if we understand why and how to read the Bible.
The Lord has given a Word in Scripture for us to delight in. God delights over His Word because He has revealed Himself in the Scriptures for us to know. The Lord also loves His people whom He has redeemed with the costly grace of His Son in His finished and sufficient work, and He loves His Church, which He bled and died for to present blameless in His sight.
Understanding what the Lord loves and delights over helps us understand the "why" of Bible reading. The "why" explains how to be properly motivated so we won't give up when we engage in the how. The "why" helps us to be formed by godly character so we can go out and do the practical work of engaging the lost in our communities, making disciples in and outside of our local churches, at our workplace, and in our communities with Scripture.
No matter their level of education, experience, or position in the Church, every Christian is to be shaped by Scripture. Let us not sit on the sidelines like an apathetic fireman. Instead, let's get into the Word, and like the US Army prepares before battle, let us get in the Word as soldiers and prepare ourselves for battle. God has given us His Word to prepare for every situation and circumstance. The Holy Spirit to teach us the truth from Scripture, point us to Jesus from Scripture, and send us out on mission for God's glory. The Lord has given the Christian the Church and biblically qualified men in the local church to teach, train, and equip the people of God.
Biblical literacy begins with you and me. If you struggle with Bible reading, try starting with five to ten minutes a day in the Word. Find a small group in your local church and growing there, and asking questions. Start reading good godly books from the Reformers and Puritans and others that will build you up in your faith. Sit under and attend to your Pastor's preaching each Lord's Day as he preaches from the Word. As you do, the Lord will use both the preached Word you hear and the Word you are reading and studying to transform you more into the image of Christ. And the more you are transformed into the image of Christ, the more you will grow, and the more you grow, the more you will desire to make disciples of Jesus in your home, in your church, and your community for God's glory.
Don't settle for being a statistic, and don't get discouraged by the statistics of biblical illiteracy. If finding a place to start is hard, start with the book of the Bible your Pastor is preaching through and read that repeatedly until you know it inside and out. Ask questions of the text and ask your pastor, elders, and other trusted Bible teachers and theologians questions about the book of Scripture your Pastor is preaching through. By doing so, you'll increase your knowledge of the Bible, and you'll increasingly be able to answer others' questions and help them grow in grace for the rest of your life.
Biblical literacy matters for every Christian for every station of life you might find yourself and whatever sphere of life you are in today. Engage the Word, love the Lord, love people, and the Lord will continue to grow you to be like Christ and use you for His glory to make disciples of Jesus.
---
Dave Jenkins (MAR, MDiv, Liberty Baptist Theological Seminary) is the executive director of Servants of Grace Ministries, the executive editor of Theology for Life Magazine, and the host of the Equipping You in Grace Podcast and Warriors of Grace Podcast. He is the author of The Word Explored: The Problem of Biblical Illiteracy and What To Do About It. You can follow him on Twitter (@davejjenkins), Facebook (Dave Jenkins SOG), and Instagram.
---
Related Links
"The Divine Word of God" by Matt Foreman
"Bavinck on Speech Acts and the Power of God's Word" by Bruce Baugus
"8 Properties of Scripture (by Mastricht)" by Ryan McGraw
The Word: Above All Earthly Powers, with R.C. Sproul, Ligon Duncan, D.A. Carson, Philip Ryken, and Mark Dever
The Sufficiency of Scripture (Download | Booklet)
The Inerrancy of Scripture (Download | Booklet)
The Authority of Scripture (Download | Booklet)
---
Notes
[1] More Americans Are Reading the Bible. Now What? - Lifeway .... https://lifewayresearch.com/2021/05/28/more-americans-are-reading-the-bi...
[2] Ibid.
[3] J.C. Ryle, Practical Religion, page 97.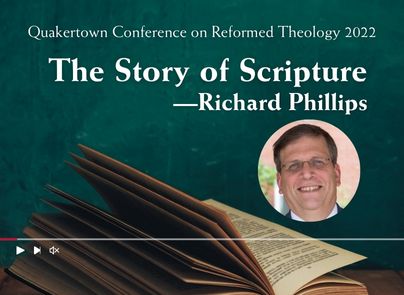 The Story of Scripture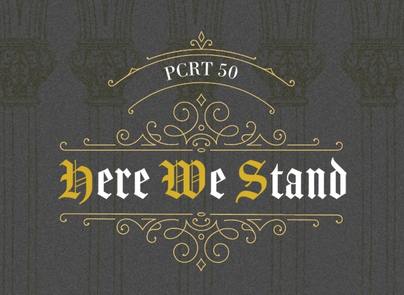 Register for the Philadelphia Conference on Reformed Theology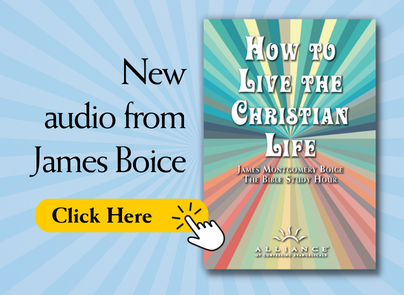 New audio from James Boice