Wednesday, April 9, 2020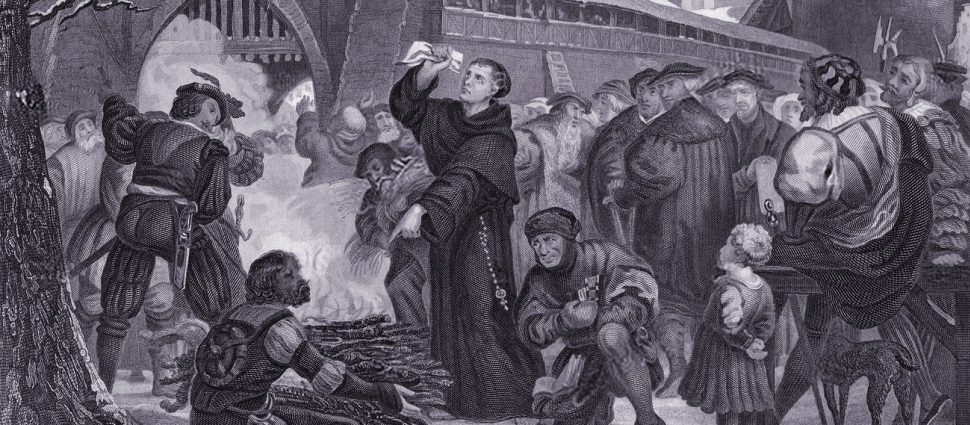 Genesis 12:10-20
Now there was a famine in the land. So Abram went down to Egypt to sojourn there, for the famine was severe in the land. When he was about to enter Egypt, he said to Sarai his wife, "I know that you are a woman beautiful in appearance, and when the Egyptians see you, they will say, 'This is his wife.' Then they will kill me, but they will let you live. Say you are my sister, that it may go well with me because of you, and that my life may be spared for your sake." When Abram entered Egypt, the Egyptians saw that the woman was very beautiful. And when the princes of Pharaoh saw her, they praised her to Pharaoh. And the woman was taken into Pharaoh's house. And for her sake he dealt well with Abram; and he had sheep, oxen, male donkeys, male servants, female servants, female donkeys, and camels.
But the LORD afflicted Pharaoh and his house with great plagues because of Sarai, Abram's wife. So Pharaoh called Abram and said, "What is this you have done to me? Why did you not tell me that she was your wife? Why did you say, 'She is my sister,' so that I took her for my wife? Now then, here is your wife; take her, and go." And Pharaoh gave men orders concerning him, and they sent him away with his wife and all that he had.
In the first half of chapter 12 Abraham is the recipient of God's sovereign grace. Though a pagan living in a pagan land, God nevertheless drew Abram to himself and made with him his everlasting Covenant of Grace (12:1-3). Abraham would be the one with whom God would formalize the promise he made in Genesis 3:15 to send the Messiah and redeem his people. The Covenant of Grace will be further revealed and ratified by ceremony in chapters 15 and 17. The rest of the Scriptures unveil how God directs all things (providence) in keeping that covenant and bringing it to consummation with in Person and work of the Lord Jesus. The Lord promised to give Abraham the land of Canaan where he would be provided for. So Abraham journeyed from Ur and traveled the length and breadth of the Promised Land (12:4-9).
And then, after these glorious works of God's grace and provision we read in 12:10, "Now there was a famine in the land. So Abram went down to Egypt to sojourn there, for the famine was severe in the land." It's as though all the wind comes out of our sails. The signs of amazing grace seem to give way to bitter loss.
But is this not the perplexing pattern in which God's providence so often seems to unfold? What begins with such blessing soon turns to dismay. In this case, no sooner does God give Abraham the land than famine strikes that very land. Lest we think that this is unusual or should be unexpected, let us remember the example of our Lord. In Mark's gospel Jesus enters his public ministry introduced by John the Baptist as the fulfillment of Isaiah's prophecy. And then as Jesus is baptized the voice of his Father proclaimed so that all may hear, "You are my beloved Son; with you I am well pleased" (1:11).
That revelation of the Triune Godhead, fulfilled prophecy, and the divine nature of Jesus is followed immediately with the account of Jesus' testing in the wilderness. Plenty is followed by a season of barrenness. Promise is followed by testing.
Consider the Apostle Paul. In 2 Corinthians 12 he recounts (humbly, in the third person) his extraordinary experience of being caught up into Paradise seeing what cannot be expressed in words (vv. 1-4). In the very same chapter Paul tells of the "thorn" which came to him ultimately from the hand of God; a source of acute pain meant to keep him humble. And there again is God's perplexing providence.
God's Word does not mislead us into believing that there is a way to find an untroubled life in this world. But no matter how great the trials, God's grace will always be sufficient and his promises will never fail.
The great poet and hymn writer, William Cowper struggled throughout most of his life with repeated seasons of deep despair. In 1773, believing another bout with depression was upon him, he wrote God Moves in a Mysterious Way.
God moves in a mysterious way
his wonders to perform;
he plants his footsteps in the sea,
and rides upon the storm.
Deep in unfathomable mines
of never-failing skill
he treasures up his bright designs,
and works his sov'reign will.
Ye fearful saints, fresh courage take;
the clouds ye so much dread
are big with mercy, and shall break
in blessings on your head.
Judge not the Lord by feeble sense,
but trust him for his grace;
behind a frowning providence
he hides a smiling face.
His purposes will ripen fast,
unfolding ev'ry hour;
the bud may have a bitter taste,
but sweet will be the flow'r.
Blind unbelief is sure to err,
and scan his work in vain;
God is his own interpreter,
and he will make it plain.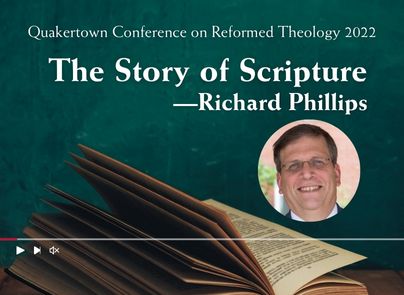 The Story of Scripture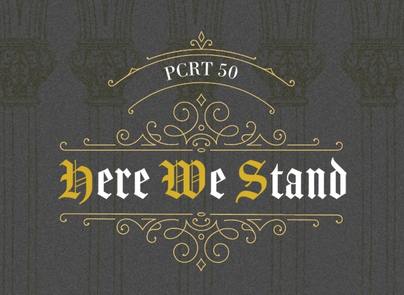 Register for the Philadelphia Conference on Reformed Theology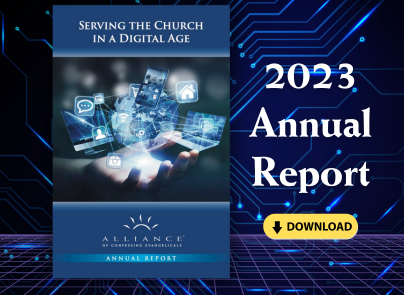 2023 Annual Report