The Rock of My Strength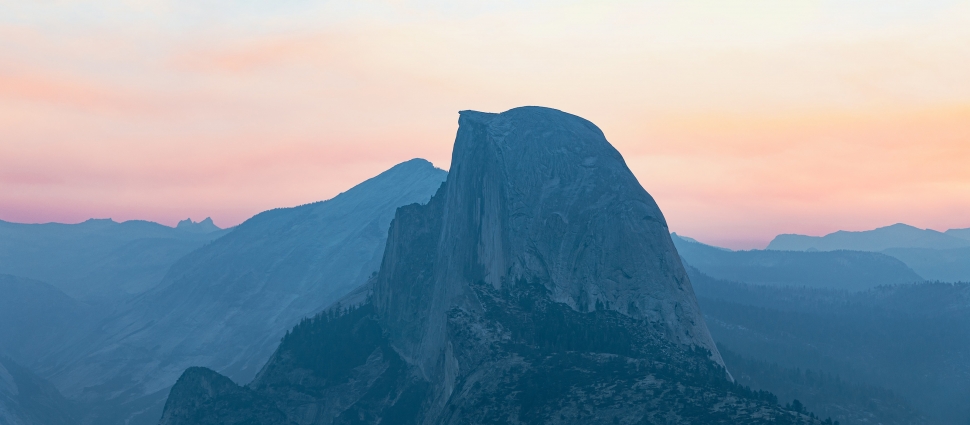 "Great is Thy faithfulness, O God my Father
There is no shadow of turning with Thee
Thou changest not, Thy compassions, they fail not
As Thou hast been, Thou forever will be."
These are the beautiful and poetic words of the familiar hymn "Great is Thy Faithfulness" by Thomas Chisholm. There is something special about gathering with saints — many who are enduring serious trials — on the Lord's Day and leading them in singing about the attribute of God's immutability. Francis Turretin defines immutability as "an incommunicable attribute of God by which is denied of him not only all change, but also all possibility of change, as much with respect to existence as to will."[1] Theologians have also spoken about God as "Pure Act." He is maximally alive and lacks nothing in and of Himself. He is unlike us in that He doesn't have any potential, because He needs no improvement. The doctrine of immutability simply means that God doesn't change, and as a perfect being, is completely incapable of change. God cannot decrease in any way, nor can he improve in any way.
This attribute is found in scriptures such as James 1:17, "Every good thing given and every perfect gift is from above, coming down from the Father of lights, with whom there is no variation or shifting shadow." As well as Malachi 3:6, where God tells His people that he will not destroy or consume them because "I, the LORD, do not change…" In both the Old and the New Testaments, the truth of God's unchanging nature is clearly stated. It is because God is unchanging that we can trust Him not to consume His people in anger and to continue to give every good and perfect gift to them. Not only that, but we learn that because God is unchanging, He cannot go back on His promises, lie, or change His mind (1 Samuel 15).
Far from being a dry or esoteric doctrine unintended for the lay person, God's immutability speaks directly to those in the midst of deep suffering. Regularly, the authors of the psalms appeal to God as a "rock" in times of great distress to bring them comfort and to remind them of God's steadfastness. A rock is something that despite what happens around it is never acted upon or subject to change but is capable of acting upon something else. Notice how David appeals God as a rock in Psalm 62:
"My soul waits in silence for God only;
From Him is my salvation.
He is my rock and my salvation,
My stronghold; I shall not be greatly shaken" (vv. 1-2).
David begins declaring his confidence that despite his oppression he can wait in silence upon God because God is his unchanging, steadfast rock and in Him, David will not be shaken. What comfort!
In verses 7 and 8, David again uses the language of a rock to assure the people where their true refuge lies.
"On God my salvation and my glory rest;
The rock of my strength, my refuge is in God.
Trust in Him at all times, O people;
Pour out your heart before Him;
God is a refuge for us."
We who live in a constantly changing world can pour out our ever-changing, ever-fading hearts before the unchanging God, confident that our rock and our redeemer will be steadfast in our salvation. Without the hope of an immutable God, David would crumble under the oppression of his enemies. Likewise, we would have no hope or assurance of God's goodness in the midst of our own trials and tribulations.
This sounds good in theory, but what about in real life? Afghan Christians continue to face persecution at the hands of the Taliban. Does the doctrine of God's immutability have any relevance for them?
Absolutely!
If God is immutable, then He has not abandoned the Christians in Afghanistan, because He cannot take back His promises. The promise of Hebrews 13:5 stands: "I will never desert you, nor will ever forsake you." The One who is immutable neither breaks His promises nor changes His mind. He has not promised to keep you free from harm or martyrdom, but He has promised to be with you in your suffering, and to welcome you into your Heavenly reward. He has promised to comfort you, to strengthen you, to accompany you with a peace that surpasses all understanding. Even if you stand face to face with one who will take your earthly life by shedding your blood, He has promised that, at the very next moment, you will stand face to face with the one who gave you eternal life by the shedding of His own blood.
We know this is true, because "Jesus Christ is the same yesterday and today and forever" (Hebrews 13:8). Are you struggling today? Take heart: your Lord is immutable. The great Dutch theologian Wilhelmus à Brakel gave similar advice:
"Believers, be comforted by the immutability of the Lord, for all promises of which you are the heirs will most certainly be fulfilled. Not one of them will fall upon the earth nor be disannulled, even though the circumstances appear to be strange and so contrary to them and, in your opinion, the fulfillment of the promises is postponed so much longer than ought to be the case. God leads His children in these ways to cause them to trust in His word alone."[2]
Though you walk through the darkest days, He changes not. His compassions, they fail not.
Great is His faithfulness!
---
Derrick Brite serves as pastor of First Presbyterian Church in Aliceville, Alabama. He received his MDiv from Reformed Theological Seminary in Atlanta and is currently pursuing a ThM in systematic theology at Puritan Reformed Theological Seminary in Grand Rapids, Michigan.
---
Related Links
"Creation, Incarnation and the Immutability of God" by Nick Batzig
"Worshiping the Immutable God" by Stephen Unthank
"Does God Change His Mind?" by Todd Pruitt
The Identity and Attributes of God by Terry Johnson
Confessing the Faith by Chad Van Dixhoorn
---
Notes
[1] Francis Turretin, Institutes of Elenctic Theology: Volume 1, trans. George Musgrave Giger, ed. James T. Dennison, Jr. (Phillipsburg, NJ: Presbyterian and Reformed Publishing, 1992), 204.
[2] Wilhelmus à Brakel, The Christian's Reasonable Service, Volume 1: God, Man, and Christ, trans. Bartel Elshout, ed. Joel R. Beeke (Grand Rapids, MI: Reformation Heritage Books, 2020), 101-102.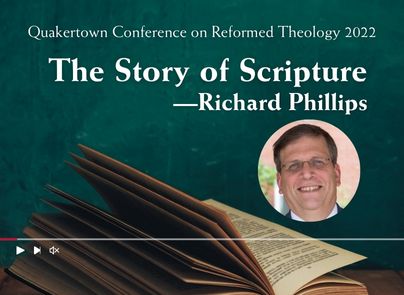 The Story of Scripture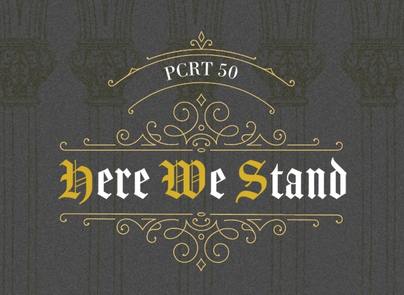 Register for the Philadelphia Conference on Reformed Theology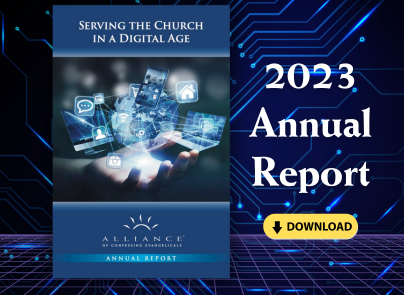 2023 Annual Report