The Importance of Cultural Liturgies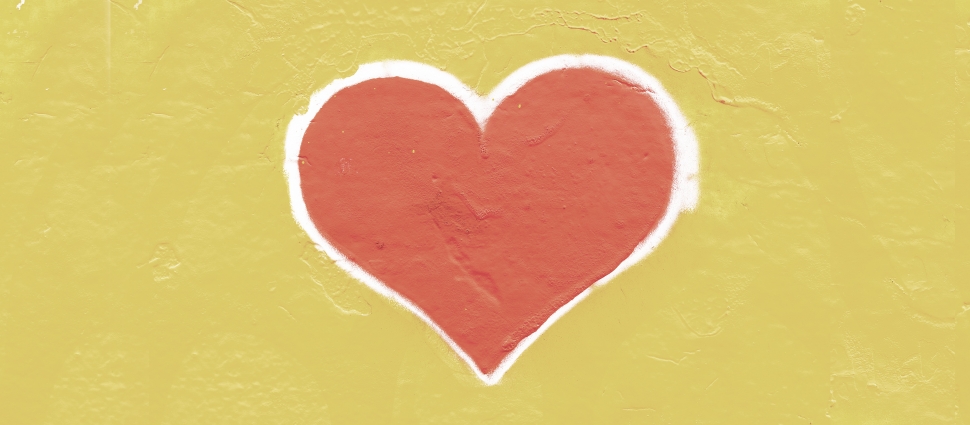 You have made us for yourself, and our heart is restless until it rests in you.
— Augustine
As James K. A. Smith reminds us in You Are What You Love: The Spiritual Power of Habit, Augustine's prayer reveals several aspects about the human condition. First, human beings are made by and forthe Creator. Furthermore, to be human is to be for something—for a vision or some perceived good. Finally, the heart is just as important as the head. That is to say, the pull of a vision toward a perceived good is not primarily a pull of the intellect, but the heart.
Bob Dylan put it this way:
You may be an ambassador to England or France

You may like to gamble, you might like to dance

You may be the heavyweight champion of the world

You may be a socialite with a long string of pearls

But you're gonna serve somebody, yes

Indeed, you're gonna have to serve somebody
Or think of it like this: A guy goes to a marriage counselor and says, "I want a divorce from my wife." The counselor says, "Why do you want to divorce your wife?" The man says, "Because I don't love her anymore." The counselor says, "Well, who do you love?"
Augustine (and Dylan) are saying it's not a question of whether you love something because we all love something. You cannot not love. The more difficult question is who or what do you love? All people have a longing for God because it is built in—a distant echo from the Imago Dei. The problem is that sin has warped this longing. So, people spend a great deal of time trying to fill this vacuum. In doing so, they are all looking for some version of the Good—some version of the Kingdom.
Smith reminds us that people live for what they love. They get up in the morning and they do their thing day after day and this forms them. Our loves are formed by what we think and do—our habits. The ancients said that good moral habits constitute virtues and bad moral habits constitute vices. From a Christian perspective, virtue is what we mean when we talk about godliness. Likewise, vice refers to ungodliness.
Essentially, Smith's book addresses the subject of sanctification, which is described in the Bible as a two-step process: renouncing and reorienting. Paul says, "For the grace of God has appeared, bringing salvation for all people, training us to renounce ungodliness and worldly passions, and to live self-controlled, upright, and godly lives in the present age" (Titus 2:11-12 ESV).
In the same way, Paul says in Ephesians that the way of Christ teaches us to put off the old self, which belongs to our old way of life corrupted through deceitful desires, and put on the new self, created after the likeness of God in righteousness and holiness (Eph. 4:20-24).
Perhaps the most significant contribution of Smith's book is his notion of cultural liturgies; that is, the daily rituals or routines that take up our time and affections, which tend to form our loves. For example, Smith says the American affection for shopping is a kind of cultural liturgy that holds out the good of consumerism.
Likewise, one could say the time we spend in front a television screen is a kind of cultural liturgy that holds out the good of entertainment. The time teenagers and preteens spend with their cellphones—taking it to bed with them—is a habit of the heart that constitutes a cultural liturgy. Facebook time is a kind of cultural liturgy in its own right, especially if the first thing you do in the morning is turn on your computer to see if someone has messaged you.
Of course, not all of our pursuits are not necessarily bad within themselves, but they shape us in ways we don't always realize. Here is what we need to understand: People who design cellphones, build malls, or produce television programming don't really care what you think, but they very much care about what you love. The people at Apple don't just want you to use your cell phone; they want you to love it.
Smith says, "All kinds of cultural rhythms and routines are, in fact, rituals that function as pedagogies of desire precisely because they tacitly and covertly train us to love a certain version of the kingdom, teach us to long for some rendition of the good life. These aren't just things we do; they do something to us."
According to Smith, one of the most important ways to reorient ourselves as Christians is through worship. Proper Christian worship counterbalances rival liturgies that surround us and which covertly capture our loves. Unfortunately, behind the values of modern worship is the assumption that forms are neutral—that it doesn't matter what music you use or what prayers you say or even what you do, just so long as the Christian message comes through. But forms are not neutral. While all worship is liturgical, some liturgical practices are better than others, especially if they enjoin our hearts, minds, and bodies to glorify the triune God.
Here are six important principles about Christian worship gleaned from Smith's work:
The Christian faith is caught as much as it is taught. When done properly, Christian worship implants the biblical story of redemption into our very bones and it does this on a weekly basis.
When done properly Christian worship does not just target the intellect, but also the whole person. The singing and praying, the sermon, the sacraments of baptism and communion, the entire liturgy, appeals to multiple senses—the ear gate, the eye gate, the nose gate, the taste gate, the touch gate. Worship, therefore, is incarnational, affecting both head and heart—both soul and body—which are not separate entities but enmeshed.
Christian worship provides a corrective to the secular liturgies that surround us, which often unconsciously captures our hearts. Worship recalibrates us to the divine narrative and reminds us of God's redemptive story and our story in it.
Christian worship gives us a vision of the beauty of Christ. As humans we are made for vision. We are aesthetic-oriented creatures who are moved by appeals to the heart (pathos) as much as we are moved by appeals to the head (logos). We are motivated by what captures our imagination. Therefore, good preaching makes use of story, metaphor, and well-crafted prose that casts a vision of the beauty of Christ.
Christian worship is communal. On Sunday we come before God together, not just as individuals. So, we gather together. We confess together. We listen together. We respond together. We commune at the Table together. We are sent out to serve together.
Christian worship utilizes both variety and repetition. Both variety and repetition are infused in the forms of calling, confessing, consecrating, communing, and commissioning. Hymns, psalms, prayers, sermons, words of institution vary, and yet there is a rhythm—a pattern—of worship that is deliberately repetitious. And this is intentional because worship is a habit of the heart that forms our Christian posture toward God.
The local church is a vital place where Christian formation takes place. However, the Christian home is also a vital place for forming the heart. While we may only spend several hours a week at church, we spend many more hours at home.
In the spirit of Smith's concept of cultural liturgies, here are some important household liturgies:
The Garage Liturgy – Here father and son work together with their greasy hands to make new objects or repair old ones. Stories are being told in the garage—stories that place the boy in a larger story, stories that give him some idea of where he came from, what is expected of him, and where they are headed in God's great big story.
The Kitchen Liturgy – Here mother and daughter have flour up to their elbows creating tonight's dinner or tomorrow's church potluck. Narratives are being shared—narratives that place the girl in a larger narrative, narratives that give some idea of where she came from, what is expected of her, and where they are headed in God's great big story.
The Dining Room Liturgy – Here the entire family is gathered around the table. No one is listening to music through an earpiece and no one is glued to a screen. Listen, and you can hear the words, "Bless us, O Lord, and these gifts, which we are about to receive from your bounty." The food is then passed. The day's events are rehearsed. Encouragement is dispensed. Questions are asked. Sally wants to know when she can bake her own pie. Johnny wants to know why there is evil in the world. Little Ruby wants to know who lives on the moon. All the questions are discussed because no one has to be anywhere in the next hour. The kids love dinner even more when there are guests around the table.
The Living Room Liturgy – Here family devotionals are had before bedtime. Scripture reading or Catechism or singing or prayer requests usually never take more than fifteen or twenty minutes. During the year the Christian Calendar is honored in a tangible way, whether one is wrapping a Christmas gift or painting an Easter egg. Candles and symbols and music and art and drama flourish in the living room for it's an imagination station for God's Kingdom.
The Bedroom Liturgy – The imagination also flourishes in the bedroom so books like the Chronicles of Narnia come to life. Sally is deep into Sense and Sensibility. Johnny is hearing the Hobbit read for the first time. Ruby lights up as she absorbs the colorful pages of Goodnight Moon.
The Backyard Liturgy – In the backyard Dad mows the grass, Mom snips the shrubs, Sally paints the patio furniture, Johnny feeds the dog, and Ruby holds a funeral service for George, the dead grasshopper. There is a family garden in the backyard, which everyone tends. God's good gifts come from the family garden.
The world has its own liturgies, and the church and Christian home need to have their liturgies too. Christ-forming liturgies act as pacemakers for our defective hearts. They set the beat aright and tune us toward God's heart.
---
Arthur W. Hunt III, PhD, teaches Public Speaking and the Rhetorical Tradition for the Honors Program at the University of Tennessee at Martin. He is also a student at Reformed Theological Seminary Global Studies.
---
Related Links
"How Then Shall We Sing?" by Vern Poythress
"Redemptive History, Union with Christ and the Liturgical Calendar" by Nick Batzig
"The Quest for Rest in Augustine's Confessions" by Barry Waugh
Entering God's Rest by Ken Golden
(also available digitally here)
On Reforming Worship, ed. by David Hall & Jonathan Master