Ten Ways COVID-19 Can Work for Our Good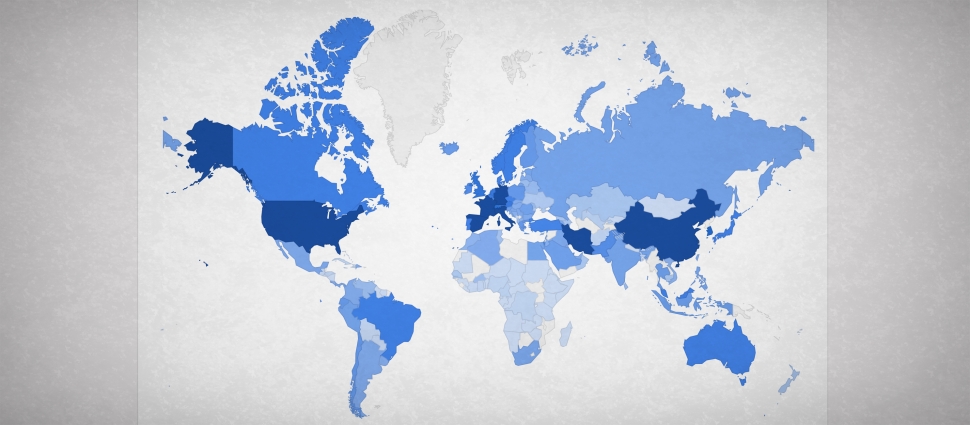 As a Christian, I want to view the coronavirus pandemic through the lens of the Bible, especially Romans 8:28–29:
"And we know that for those who love God all things work together for good, for those who are called according to his purpose. For those whom he foreknew he also predestined to be conformed to the image of his Son, in order that he might be the firstborn among many brothers."
This text teaches that for believers in Christ, all things—without exception—work together for good. In times of great trial, we can often feel as Jacob felt: "All these things are against me" (Gen. 42:36). And yet later, once we look back, we can say with Joseph, "God meant it for good" (Gen. 50:20).
So how can this coronavirus be for our good? Let me suggest ten ways.
It can unite us globally in prayer. And as we pray, let us not underestimate what our prayers can do. Revival begins with prayer.
It can open a door for us to share the gospel with the unbelievers. With this pandemic, Christians have a wonderful opportunity to show Christ's love to others. As Jesus says, "Let your light shine before others, so that they may see your good works and give glory to your Father who is in heaven" (Matt. 5:16).
It can wean us from some of our idols in this world, such as sports, since this virus has caused cancellations and postponements of sporting events. Sadly, some Christians would rather watch or attend a sporting event on Sunday than worship God.
It can compel us to put our confidence in God for healing, since there is no known vaccine yet for this virus. Medicines are gifts from God, but sometimes we depend on and appreciate these gifts rather than the Giver.
It can give parents special time to be with their children, since this virus has also caused schools to shut down. Let's ask help from God that our time with our children will become a blessing rather than a burden. Let's remember, too, that our children are watching us. Thus, by what we say and do, let's teach them how to react to a crisis like this in a God-honoring way.
It can serve as an occasion for us to obey our Lord's command: "Be still, and know that I am God" (Ps. 46:10). The pace of modern life is so fast that we hardly find time to pause and meditate on God's Word. Since this virus has brought normal life to a halt, for most of us we have extra time to commune with God and ponder upon heavenly and eternal things.
It can bring us face to face with the reality of death, as this virus continues to claim lives around the globe. "And just as it is appointed for man to die once, and after that comes judgment" (Heb. 9:27). Are you ready to die?
It can be a wakeup call to us from God to repent of our sin. In the Bible, pestilence is often a sign of God's judgment. For instance, in 2 Samuel 24 God punished His covenant people because of David's sin and God's punishment came to them in a form of pestilence that claimed 70,000 lives.
It can point us to Christ's Second Coming. In a sense, we should not be surprised to see more events like this pandemic, as Jesus Himself says regarding the last days, "Nation will rise against nation, and kingdom against kingdom. There will be great earthquakes, and in various places famines and pestilences" (Luke 21:10–11). Unfortunately, people prepare for the coming of the coronavirus, but give little thought to Christ's Second Coming.
It is certain that God will use this pandemic as an instrument in His hand to conform us more to the image of His Son Jesus Christ. The coronavirus is not designed to drive us away from God, but to draw us closer to Him. It is in this sense that this virus is ultimately for our spiritual good and for God's own glory.
Therefore, fellow Christians, "Let not your hearts be troubled" (John 14:1).
---
Brian G. Najapfour has been a minister of the gospel since 2001 and has served both in the Philippines and in the U.S. He is the author of several books, including A Hearer of God's Word: Ten Ways to Listen to Sermons Better. He blogs at biblicalspiritualitypress.org.
---
Related Links
Mindscape: What to Think About Instead of Worrying by Timothy Witmer
"I Am Thy Shield: Calvin on Genesis 15" by Aaron Denlinger
"Facets of Faith in Crisis" by Bruce Lowe
My Portion Forever: Finding God's Joy in Our Pain [ Audio Disc | MP3 Disc | Download ]
Amidst Darkness: Suffering, Solace, and the Psalms by James Boice [ Booklet | Download ]
---
PC: google.org/crisisresponse/covid19-map