Our God Cannot Change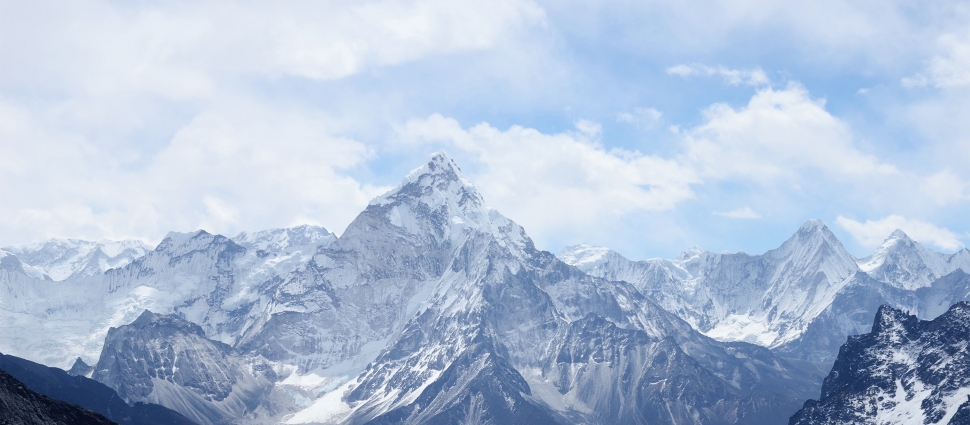 In our changing world, people want to know that "Some Things Never Change." Perhaps capitalizing on this desire, Disney's popular movie Frozen II features a song bearing this title. The song conveys a message that our hearts long to believe. In contrast to our culture that says your truth is yours and my truth is mine, Princess Anna's message that there are "certain certainties" is unexpectedly refreshing. She appeals to her loyal relationship with her friend as evidence. But later in the story her friend dies. Is the princess's message still true? Are there absolutes? Is there a friendship that lasts forever — or is this just the filling of fairytales?
The COVID-19 pandemic reminds us all that this world changes unpredictably—and sometimes, in devastating ways. People lose jobs. Multi-generational businesses collapse. Families say goodbye to loved ones – or don't get to say goodbye at all. Friends die. We grieve. We recognize that these losses aren't just fodder for news headlines. They are part of life. Seasons come and go. Plans change. Accidents happen. Hurricanes hit. Dreams are diverted. Marriages end in divorce. A way of life that once seemed permanent sometimes is swiped away without warning.
Despite all of these changes, so many hum along to the message that "Some Things Never Change." How so? Is there a basis for this message—an unchanging foundation that gives those words a true and lasting meaning?
The Bible tells us decidedly "Yes!" In our hearts, we know that some things never change because we know there is Someone who cannot change. God has put eternity into the human heart (Eccl. 3:11) giving everyone genuine knowledge of his eternal nature. He has written his law on our hearts (Rom. 2:14-15) revealing to us his holy character. Even the heavens continually declare the glory of God (Ps. 19:1) reminding us that in every season his glory remains the same. From the light of nature and the works of creation and providence, people know who God is in his goodness, wisdom and power (Westminster Confession of Faith 1:1). Even where sinners suppress this knowledge of God (Rom. 1:18), it nevertheless remains, tugging on our hearts that we might seek him who does not change (Acts 17:27).
Through the testimony of Scripture, we see all the more clearly the beautiful reality that God cannot change. God has made himself known to us in Jesus Christ, who as the divine Son of God is "the radiance of the glory of God and the exact imprint of his nature" (Heb. 1:3). And in his resurrection glory as our Redeemer, "Jesus Christ is the same yesterday today and forever" (Heb. 13:8). In both the deity and incarnate work of our Savior, we see the same truth blazing forth: our God cannot change. He is infinite, eternal, and unchangeable, in his being, wisdom, power, holiness, justice, goodness and truth (Westminster Shorter Catechism, 4).
So yes, for Christians, there is an unchanging reason to sing that some things never change. Even more, the Bible tells us that this unchanging God offers a relationship with himself that we can count on forever. Over 85 times in the Bible, God reassures his children that he will never leave them or forsake them.[1] Jesus promises us that by his Spirit he will be with us to the end of the age (Matt. 28:20). We can know that our relationship with God through Christ will not fail precisely because of the character of God who reveals himself in it. "For I the Lord do not change; therefore you, O children of Jacob, are not consumed" (Mal. 3:1).
The unchangeability, or immutability, of God is basic to Christian doctrine and apologetics.[2] Reject this reality and every interpretation of the world inevitably crumbles. But with this doctrine before us and beneath us, we strengthen both our presentation and experience of the gospel. The unchanging nature of God and the revelation of the gospel offer people the assurance they crave.
Yet verses that say "God repented" (Gen. 6:6, Exod. 32:14) or that his anger was "kindled" (2 Sam. 6:7, Is. 5:25) can raise questions about God's immutability. Calvin and others have sufficiently explained how to understand these verses.[3] God is accommodating himself to us by using anthropomorphic language to help us understand his unchanging opposition to sin and his acts to address it in history. God's hatred of sin is so great, we cannot understand it without God expressing himself this way. But the emotional changes that mark human hatred never occur with God. With this in mind, we can see that God's use of anthropomorphic language is principally an acknowledgment of our limitation. The expression "God repented" is not an indication that God changed but rather a tool to emphasize the infinite degree and divine type of his opposition to sin. God's opposition to sin is such an important message in the Bible that God adopts the language of our experience to express it.
We don't need gnostic-like philosophy to explain this occasional language. We know what God means: God hates sin. And when God says he does not change, even through all of the changes of his relationship with us, we can be confident that it is true. To play around with any other idea is reckless. To affirm that God changes denies his revelation and thereby jeopardizes the spread of the gospel, the comfort of God's people, and the holiness of God's name. For these reasons, such thoughts must not be tolerated as a legitimate expression of Christianity.
While Disney is not a source for our theology, a Disney song can accurately and eloquently capture the current concerns of people's hearts. The Frozen II song "Some Things Never Change" raises useful questions: "How do we understand the cycle of life and death? How can we face an uncertain world with confidence? Is there something that never changes? Is this 'something' just a principle of truth or force — like gravity — or is there an ultimate personal dimension to this truth? Is there someone whom we can know will never change, not ever, even a relationship we can have with him?"
Princesses Anna and Elsa answer these questions resting in their own strength: "Some things never change. And I'm holding on tight to you."[4] And so the world sings with them, looking for a personal relationship that will never change.
What if we could give the world the biblical reason to believe what they sing? The lyrics of this parody below attempt to do just that. By them may many rejoice in the God who never changes like shifting shadows, pandemic news, or our unstable hearts. And as many learn his unchanging trustworthiness in the gospel of his Son, may they call this God their own.
---
"Our God Cannot Change" (Click Here to Listen)
(Sung to the Tune of "Some Things Never Change," from Frozen II)
Yes, the curse runs a little bit colder (Gen 3:17),

But we're all getting bolder (Acts 2:14).

And the glory of heaven's filled with God's own peace (Ps. 46).

At the start God spoke as the Realizer (Gen 1:1; Neh. 9:6)

At the end He'll act as the Heavenizer (Rev 21:1–2)

And his love comes to us with certain certainty (Rom 8:38–39)

Yes, our God cannot change (Mal. 3:6),

Like his covenant grace is mine (Ps 25:14)

Our God stays the same (Mal. 3:6)

For he lives beyond space and time (Ps. 90:2)

As the Ancient o' Days (Dan. 7:9),

No one knows Your ways (Is. 55:8).

Your mercies are always new......(Lam. 3:23)

Our God cannot change (Mal. 3:6),

So in Christ I'll worship you (John 4:24)!

We know that Satan has already fallen (Is. 14:13-14),

And we read that the Father is calling (I Cor. 1:9)

Are you telling me tonight you going to get down on your knees (Phil. 2:11)?

God's decreed and now his work is all planned out (Eph 1:11)

The risen Christ has his lamps and the meal's out (Rev 1:12–13, 19:9)

And what he says in his Word you know he guarantees (Ps 119:89)

Yes, our God cannot change (Mal. 3:6),

And there is nothing in him impure (Ps 18:26)

Our God stays the same (Mal. 3:6)

And if anyone's eager

To make a fit and dispense with it (1 Tim 6:20)

You'll know what to say and do (Heb 10:23), right?

Our God cannot change (Mal 3:6)

And the blessing is all on you (Num 6:24–26)

Our sins are restless, and that's why I so easily fall (Gen 4:7)

But God he loves us, he will not lose the least of us at all, (John 6:39)

The church is precious, it will not slip away. (Eph. 5:22-23, Matt. 16:18)

For Christ has made atonement and now he reigns above for her this day. (Is. 53:5-6, 1 Pet. 2:24, Col. 3:1)

The curse runs a little bit colder (Gen 3:17),

But in Christ we're all getting much bolder (Acts 2:14).

It's time to hold the faith we share with saints gone by (Heb 13:7)

We'll always live in the kingdom of glory (Heb 12:28)

That shines in the big upper story (Ps 57:5, 113:4)

And God promises his church will soon be raised on high (James 5:8)

Our God cannot change (Mal. 3:6)

He never turns like the shadows roam (James 1:17)

Our God stays the same (Mal. 3:6)

So the future is his alone (Is 46:10)

He is not surpassed, may his power last (Rev 7:12)

Earth comes and goes, it's true (Ps 102:26)

Our God cannot change (Mal. 3:6)

So in Christ I'll worship you (John 4:24)
---
Emily Van Dixhoorn (MAR, WTS) enjoys leading Bible studies, speaking to women's groups, praying with others, and leading a Moms-in-Prayer group at her children's school. She is a lifelong tennis player, and for stress relief she paints with watercolors. She is the author of Confessing the Faith Study Guide, a companion study guide to her husband's commentary on the Westminster Confession of Faith. Emily, Chad, and their five children love to welcome visitors into their family chaos, especially on the Lord's Day.
---
Related Links
"Creation, Incarnation and the Immutability of God" by Nick Batzig
"Worshiping the Immutable God" by Stephen Unthank
"Does God Change His Mind?" by Todd Pruitt
The Identity and Attributes of God by Terry Johnson
Confessing the Faith by Chad Van Dixhoorn
---
Notes
[1] https://www.openbible.info/topics/i_will_never_leave_you_nor_forsake_
[2] http://discovergod.com/character13.html.
[3] https://carm.org/does-god-repent-an-examination-of-exodus-32-14-and-genesis-6-6
John Calvin, Genesis, Calvin's Commentaries, vol. 1 (Grand Rapids: Baker, 1979), 248-49: "The repentance which is here ascribed to God does not properly belong to him, but has reference to our understanding of him. For since we cannot comprehend him as he is, it is necessary that, for our sake, he should, in a certain sense, transform himself. That repentance cannot take place in God, easily appears from this single consideration, that nothing happens which is by him unexpected or unforeseen. The same reasoning, and remark, applies to what follows, that God was affected with grief. Certainly God is not sorrowful or sad; but remains forever like himself in his celestial and happy repose: yet, because it could not otherwise be known how great is God's hatred and detestation of sin, therefore the Spirit accommodates himself to our capacity."
[4]Full lyrics of "Some Things Never Change" https://www.google.com/search?client=safari&rls=en&q=some+things+never+change+lyrics&ie=UTF-8&oe=UTF-8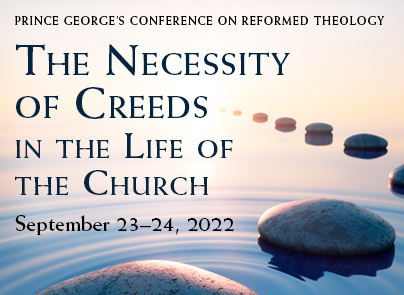 Craig Carter • James Fesko