Monday, March 30, 2020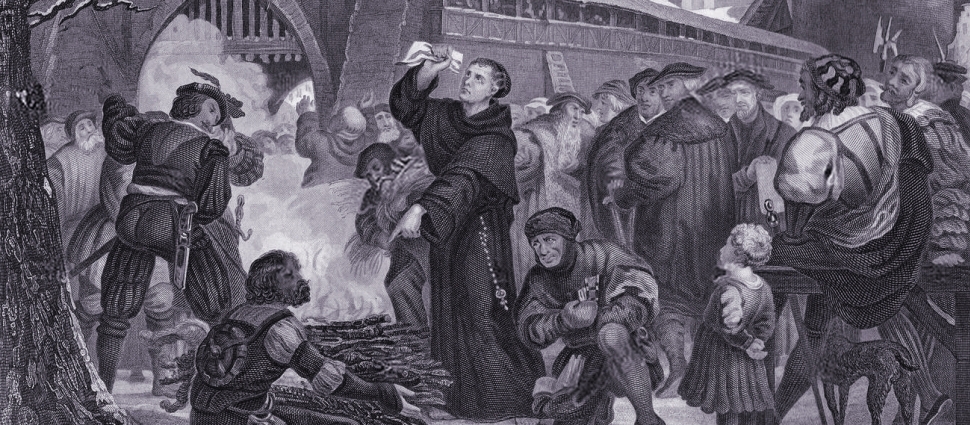 Romans 15:13
"May the God of hope fill you with all joy and peace in believing, so that by the power of the Holy Spirit you may abound in hope."
That is a prayer found near the end of Romans just as Paul begins to round out his greatest letter. Christians have always been in awe of the magisterial theology of the book of Romans. But I wonder if we are always aware of the practical impact of all of the rich theology. In many ways, Paul's prayer in chapter 15 sums up the living implications for all the doctrine he has unfolded beginning in the opening words.
"May the God of hope fill you with all joy and peace…"
Who doesn't want joy and peace? Even the most cynical unbeliever desires joy and peace. Mankind has always sought the remedy for his spiritual ills. He has bowed down before idols, indulged in every imaginable lust, sought security in money, and even tried to imagine a world without God or heaven. But mankind, made in the image of God, cannot avoid the cry of his soul. So he carries on searching through empty wells for the water that will satisfy.
Notice how Paul modifies his prayer that God would fill his readers with "all joy and peace." It is "in believing." In believing what? Certainly in believing upon the Lord Jesus Christ. But even more specifically Paul is referring back to everything he has just labored over in this epistle. Romans is the most comprehensive and, yes, systematic expositions of the gospel in the Scriptures. Joy and peace are never detached from theological depth and precision. Joy and peace are not the fruit of sentimental journeys or spiritual techniques or sensate pleasures. Joy and peace are the fruit of being reconciled to God through the dying and rising of the Lord Jesus. And Paul's letter to the Christians at Rome aims to take us into the depths of our Lord's redemptive work.
Notice that being filled with "all joy and peace," does not seem to be an end in itself. Rather the Apostle attaches a purpose clause: "…so that by the power of the Holy Spirit you may abound in hope."
As I write these words there is continued war and unrest in the world with no promise that it will get any better but every indication that it will get increasingly worse. Right now, the world shudders in fear of an unseen virus which has brought economic powerhouses to a stand-still. Fears of sickness, death, and financial ruin loom over countless households. And not even the most respected experts can give answers as to when this will draw to an end. But even when it does draw to an end, what then? Will there not be another crisis? Will not wars and rumors of wars persist? Will not hostility toward the people of God continue? Will not the world's mockery of Christ carry on?
In times like these we see that God has engineered us for hope. Given that God has made us ultimately for another world, hope, by definition is as essential to the Christian's heart as breath is to the lungs. Christians can be honest, therefore, about the tragedies of this life and the uncertainties of tomorrow because of hope which is simply confidence in what God has promised (Hebrews 11:1).
God has hard wired us to need hope; to look forward to happier days, to dream of better things to come, to want good to continue and what is bad to end, and to long for a future that is better than the past and the present. As Andy said to Red in The Shawshank Redemption, "Hope is a good thing, maybe the best of things, and no good thing ever dies." Without hope, the soul collapses.
Immanuel Kant said that one of life's three basic questions is, What may we hope for? And of course, he was right. Where do you look today for hope? It won't be found in politics. It won't be found in money or material possessions. It won't be found in physical health or a career that feels significant.
For many of us the most frustrating thing about hope is not its periodic absence but its seeming elusiveness when we feel we need it most. How comforting it is then that the Apostle reminds us that our Heavenly Father is "the God of hope" who has given us the Holy Spirit that we "may abound in hope."
Think about the title that Paul gives to the Lord: The God of hope. God does not need hope. Indeed, he is never in need of anything for he is completely sufficient within himself. So that fact that he is the God of hope means that by necessity that he is the God who gives hope. The God who made us to live on hope in this fallen world will not leave us without hope. Indeed, God's reservoir of hope is so deep that the supply leaves us abounding in it. The hope that God supplies does not merely moisten the edges of our hearts but leaves us filled to overflowing. "The power of the Holy Spirit" is marshalled toward that end!
"For I consider that the sufferings of this present time are not worth comparing with the glory that is to be revealed to us. For the creation waits with eager longing for the revealing of the sons of God. For the creation was subjected to futility, not willingly, but because of him who subjected it, in hope that the creation itself will be set free from its bondage to corruption and obtain the freedom of the glory of the children of God. For we know that the whole creation has been groaning together in the pains of childbirth until now. And not only the creation, but we ourselves, who have the first fruits of the Spirit, groan inwardly as we wait eagerly for adoption as sons, the redemption of our bodies. For in this hope we were saved. Now hope that is seen is not hope. For who hopes for what he sees? But if we hope for what we do not see, we wait for it with patience" (Romans 8:18-25).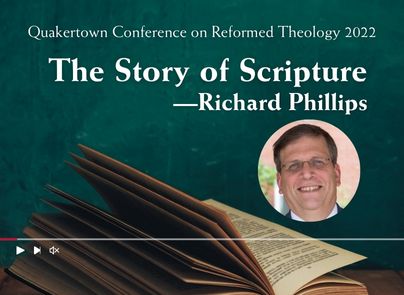 The Story of Scripture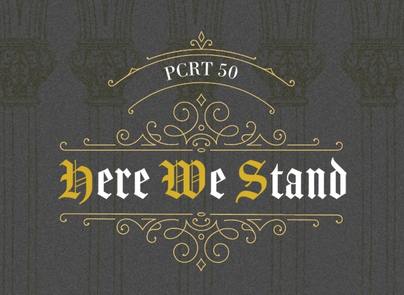 Register for the Philadelphia Conference on Reformed Theology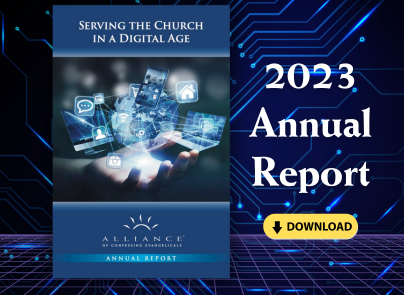 2023 Annual Report