Keep Your Eyes on the Prize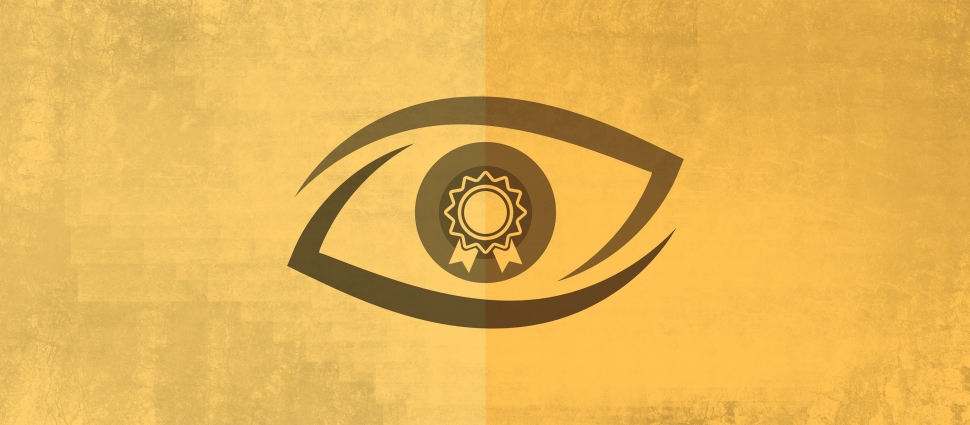 The midday sun beating down upon him was becoming unbearable. Having just passed the 13-mile marker, with 13 more miles to go, he wondered what he was thinking when he signed up to run a marathon. At the 18th mile, his run is a brisk walk. One mile later, his brisk walk is no longer brisk. Discouragement is quickly setting in. His head and hands are hanging down and his legs feel like jelly. Quitting the race consumes his thoughts.
Christians, including mature ones, may feel like this marathon runner during their own race to glory. At various moments or seasons and for a variety of reasons, we may feel like we are barely hanging on. Our faith is weakened by doubt, our devotional life is practically non-existent, our attendance at church has waned, and our zeal for God is slowly but surely evaporating into thin air.
What is a struggling Christian to do? What would you say in order to motivate and encourage him or her to keep running to the end?
One answer to these questions is faith in God's Word. We live by faith and faith is based upon and is nourished by Scripture. When the race is hard, therefore, we need to embrace what God says by writing it on the tablet of our hearts.
Faith is essential. A coach can be the finest teacher and motivational speaker on the planet, but if his players don't buy into what he is saying, then they won't get better or be motivated to play to win. This is why good coaches get fired sometimes. They have lost the ear of their players. God, through his Word, offers us encouragement and hope (Rom. 15:4); but if we don't sincerely listen to him, if we don't buy in to what he is saying, then we will continue to struggle. We need to believe.
What do we need to believe? Saving faith believes everything God's Word says, but its principal act is to believe in Jesus to save us from our sins and to give us eternal life. Faith, therefore, looks back to what Jesus did for us, looks to the present to what Christ is doing in us by the Spirit, and it looks to the future to what Christ will give to us when he returns. It is faith's orientation to the future that is especially helpful to struggling saints. Faith, as the assurance of things hoped for (Heb. 11:1), needs to cling to Christ's promise of future glory. When the race is hard, we need to keep our eyes on the prize.
Life was often difficult for Paul, as the partial list of his troubles in 2 Corinthians 11 demonstrates. Although he bent, he didn't break (2 Cor. 4:8-9), that is, "lose heart" (2 Cor. 4:14), because he directed his gaze to the "things that are unseen," which are eternal (2 Cor. 4:18). He was convinced that his "light momentary affliction" was preparing for him "an eternal weight of glory beyond all comparison" (2 Cor. 4:17), and that "he who raised the Lord Jesus will raise us also with Jesus and bring us… into his presence" (2 Cor. 4:14). Paul kept his eye on the prize.
Paul, of course, was not the only one to do this. The patriarchs remained faithful to the Lord to the end because they were looking ahead to "a better country, that is, a heavenly one" (Heb. 11:16). Moses gave up the lifestyle of an Egyptian prince because "he was looking to the reward (Heb. 11:26)." The Hebrew Christians "joyfully accepted the plundering of [their] property," because they believed that God had promised them "a better possession and an abiding one (Heb. 10:34)." The saints of old were energized to keep running their races despite the obstacles that were in their way by keeping one eye on the future.
No one had it worse than Jesus, and the cross was the pinnacle of his immense suffering. So how did he do it? Hebrews 12:2 tells us: "…who for the joy that was set before him endured the cross, despising the shame, and is seated at the right hand of the throne of God." Jesus knew that his suffering was not the end, but a means to an end. He knew that on the other side he would be raised from the dead and seated at God's right hand in the heavenly places "far above all rule and authority and power and dominion, and above every name that is named, not only in this age but also in the one to come" (Eph. 1:21). He knew that he would save his people from their sins and prepare a place for them in his Father's house, so that they may be where he is (Matt. 1:21; John 14:1-3). It was as if Jesus could see all of this with his own two eyes before it happened. That is how he endured the cross, and that is how we will endure our race as well.
However, in order for our knowledge of future glory to energize us in the present, we need to keep it in the forefront of our mind and heart. We must "look…to the things that are unseen" (2 Cor. 4:18), and have the joy set before us (Heb. 12:2).
A number of years ago, one of my sons had to learn how to cope with chronic head pain. One of the techniques he learned was to lie down, close his eyes, and focus on a pleasant place like the beach. To help him accomplish this, his teacher recorded a message talking about the beach for him to listen to when the pain was especially acute. In a similar fashion, we need to consciously focus on the promised reward so that we do not lose heart, and so that we persevere to the end.
We need to keep our eyes on the prize!
---
Patrick Ramsey (@dprmsy) is pastor of Nashua Orthodox Presbyterian Church in Edinburg, Pennsylvania. He has written and contributed to numerous books and periodicals, including A Portrait of Christ, An Analysis of Herman Witsius's The Economy of the Covenants, and Samuel Rutherford: An Introduction to his Theology. He and his wife Rachel have five sons.
---
Related Links
Growing in Grace, ed. by Joel Beeke
Grace Alone: Salvation as a Gift of God by Carl Trueman
"The Gospel for Bruised Reeds" by Dan Doriani
Sanctification, a series from Place for Truth:
"The Spirit's Influence" by Jeffrey Stivason
"Different From Justification" by Tim Bertolet
"The Definitive Aspect" by David Smith
"Singing Praise to God" by Stephen Unthank
"Eschatology" by Stephen Unthank
"Glorification" by Martin Blocki
"Keep Advancing!" by Joel Wood