Easter-High Expectations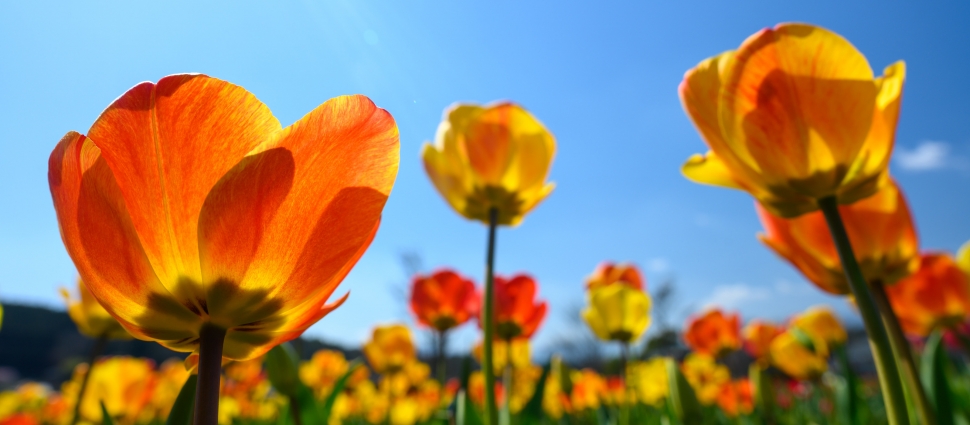 There are only 335 days until Easter. Are you excited yet?
For many, Easter is a highlight in the annual life cycle of a church family. We mark our calendars months in advance. Our anticipation brightens and warms with the Spring. We clear our schedules of competing commitments and bend our lives around worship on Easter Sunday (many can count on one hand the times they've missed church on Easter). We eagerly invite our friends and family members to church and enjoy special times of feasting and fellowship afterwards. We don the very best of our Sunday best and arrive at church early to get a good seat. From the call to worship to the benediction, we are all in. We pray with zeal. We sing loudly in triumphant joy. We pay extra careful attention to the reading and preaching of God's word. We drink deeply, eagerly, of the good news that Christ conquered cross and grave to save us, body and soul, from our sins. We leave feeling especially satisfied and blessed by the powerful presence of God in our worship.
What accounts for this "Easter extra"? Well, I suspect it isn't the liturgy or order of worship, which (at least in our church) is the same each Lord's Day. The music and instrumentation are also the same. And the same preacher fills the pulpit. On paper, Easter Sunday is no different than any other Lord's Day. But if the service is the same, why does Easter feel so special?
In a word, it's about expectancy.
In Lamentations 3:25, God gives a precious promise to his people saying, "The LORD is good to those who wait for him, to the soul who seeks him." Thank God that he is not only good to those who wait for him and seek him. He seeks and saves the lost (Luke 19:10). He reconciles his enemies to himself by the death of his Son (Romans 5:10). He makes the spiritually stillborn children of wrath alive together with Christ because he is rich in mercy (Ephesians 2:1-5). But God benevolently binds himself by vowing to be good and do good, always and forever, to those who wait for him and seek him.
We don't wait for God like we wait for election results which may be good or bad. The Spirit-inspired Hebrew word behind "wait" is qavah, which can mean to "wait expectantly." It's the same word used in Job 3:9 to describe waiting on the sun to rise, knowing that it will. It's the same word used in Job 7:2 of the laborer waiting to be paid for his day's work, knowing he should. You see, it's one thing to believe that God can keep his promises. But expectant waiting is believing that God will keep his promises.
But this expectant waiting is not a passive, thumb-twiddling, waiting. Nor is it the Hyper-Calvinists' determinism that says, "God's sovereignty cancels my responsibility." It is an active seeking-waiting that goes looking to find God where he has promised to be found by his people. And where is that? While Christians live in unbroken union with Christ and daily offer our very selves in worship, on this side of glory the Lord has promised to most wondrously meet with and bless us on the Lord's Day in corporate worship through the means of grace (i.e. the preaching of the word, prayer, and the administration of the sacraments).
God's promise in Lamentations 3:25 may have been ringing in Jesus' soul during his Sermon on the Mount when he said, "Ask, and it will be given to you; seek, and you will find; knock, and it will be opened to you. For everyone who asks receives, and the one who seeks finds, and to the one who knocks it will be opened" (Matthew 7:7-9). Could it be that we receive, find, and enter into the joy of our Master on Easter more than other Sundays because we ask, seek, and knock on Easter more than other Sundays?
A pastor was shaking hands at the back door after church one Sunday when he saw an older woman in his congregation coming towards him. By her overcast demeanor and deflated shuffle, he could tell something was off.
"Are you ok, sister?"
"Not really, pastor. I hate to tell you, but worship just seemed flat and sad today. The singing was weak. The prayers were cold. I wasn't moved by the sermon. It just didn't feel like God was with us this morning."
"Well, sister, you didn't really expect the living God to rend the heavens and come down this morning, did you? You didn't really expect the Lord to convert sinners through the preaching of the gospel, did you? You didn't really expect God to hear our prayers through Christ and change the world, did you? You didn't really expect the Holy Spirit to spark flames of revival among us this morning, did you?"
The woman shook her head and said, "No. Of course not, pastor." His face brightened with a knowing smile as he said, "Exactly."[1]
Elvis sang, "If every day could be just like Christmas, what a wonderful world this would be." But I wonder, if we approached every Lord's Day just like Easter, what a heavenly life this would be? Let's have Easter-high expectations of all 52 Lord's Days of the year believing that "The LORD is good to those who wait for him, to the soul who seeks him" (Lamentations 3:24).
---
Jim McCarthy is the Senior Pastor of the First Presbyterian Church in Hattiesburg, MS
---
Related Links
PCRT '19: Redemption Accomplished and Applied, with D.A. Carson, Kevin DeYoung, Richard Phillips, and more. [ Download ] [ MP3 Disc ]
"Mission Accomplished" by Philip Ryken
"Surely He Has Borne Our Griefs" by Sinclair Ferguson
"Good Friday: Christ our Great High Priest" by William Boekestein
Atonement, edited by Gabriel Fluhrer
---
Notes
[1] Adapted from a Charles Spurgeon illustration.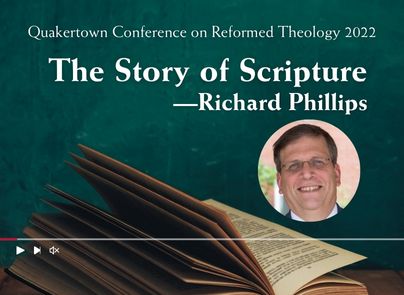 The Story of Scripture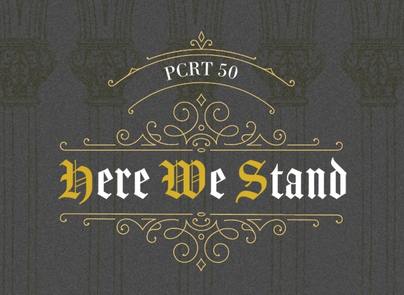 Register for the Philadelphia Conference on Reformed Theology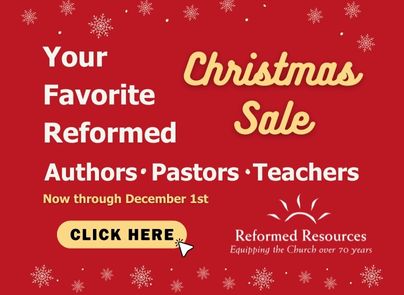 Christmas Sale through December 1st!