Curbing Our Complaints: Lessons for the Church in the Desert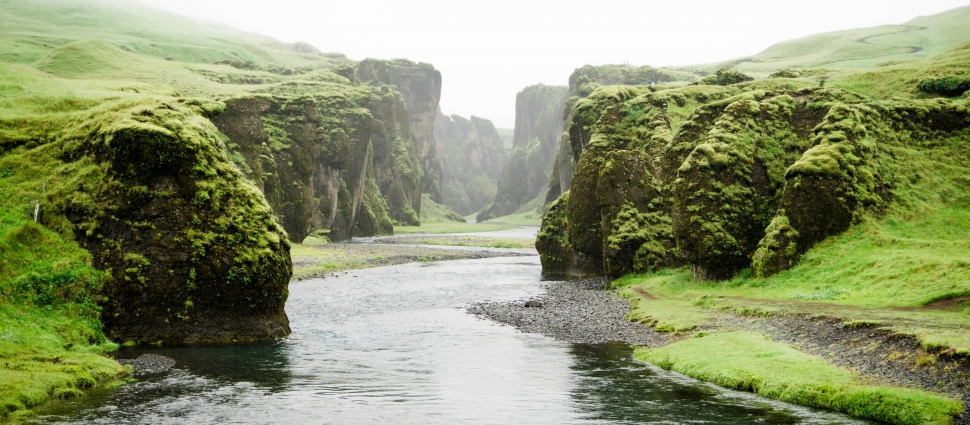 If the nation of Israel thought that they were going to step foot immediately from the shores of the Red Sea into the lush boundaries of the Promised Land, they were sorely mistaken. Instead, they are met with decades-long of suffering in the wilderness. God tells them repeatedly during this time that His purpose is to "test" them—to prove their faith in Him, deepen their reliance on Him, and wean them from confidence in this passing world. Israel repeatedly fails the test, and their exuberant song of salvation quickly turns into the bitter cry of complaint (Exodus 15). And yet, again and again, God gives them every reason to rest and rely on Him; indeed, even to be content with His gracious provision. We are to do the same.
The Rev. William Taylor, a preacher in New York City in the late 19th century, said, "We may learn that we are not done with hardship once we have left Egypt."[1] Just as Israel is not immediately transported from Egypt to Canaan, so we are not immediately transferred from justification to glorification: there is a lifetime of sanctification in between, a lifetime of God testing us to prove our faith, deepen our trust, and focus our gaze on the things that are above. While at times more keenly felt, the entire age of the church is one of wilderness wanderings and sanctified sufferings. We are members of the church militant, which implies there will be conflict and trouble.
How will we respond? As we look at this particular period in Israel's history, consider these few reflections to help us curb our complaints and instead be filled with joyful contentment.
The Problem of Pessimism
We should be cautious of defining our lives based on our present circumstance. After three days without water, the Israelites are understandably discouraged and shaken up when the first source of water they come to turns out to be unfit for human consumption. They thought they had found the solution to their thirst, but their hopes were dashed. The water is "bitter," and so immediately the people name the area "Bitter" as well (Exodus 15:23). Because the water was bitter, everything was viewed through the spectacles of bitterness. To put it bluntly, their sin was a severe pessimism. Pessimism is where one takes the worst perspective on a situation and then from that perspective extrapolates out their entire disposition, their worldview, and even their understanding of God. For Israel, bitterness not only defines the water or the region, it defines them.
Yet pessimism has no place in the heart or life or behavior of a Christian. I'm not saying that there are never disappointing moments in life. Of course there are. Writing in the midst of the 2020 Coronavirus pandemic, there are any number of reasons to be discouraged: Health concerns, financial worries, social restrictions, in-person worship limitations, to name just a few. How do we reply to these things?
It seems as though nearly every day I am reading headlines from the media that are defining our present day and age in dire terms—the economy will never be the same, professional sports as we know it are over (!), can higher education ever recover, and so on. The church should put no label on this crisis other than that of Romans 8:28, "We know that for those who love God all things work together for good, for those who are called according to his purpose."
Right now, our great failure as a church would be to respond to our trial in the desert the way that Israel did, with absolutely no categories for how something bitter might be made better. Pessimism says nothing can ever make this better. But we have the Bible, we have the whole story, and we know that things can only get better.
Bitterness to Blessings
And of course, that's exactly what happens in the early wilderness wanderings episodes. God proves His faithfulness by transforming their bitter experience into one of abundant provision. Nature is upturned as Moses, heeding God's commands, performs a miracle by throwing a log into the waters which make them become potable and refreshing (v. 25). Should we be surprised? After all, as God Himself declares, "I am the LORD, your healer" (v. 26). God's intentions toward us, His precious people, are never to hurt or to harm, but always to bless and to heal. Knowing this heart of God in heaven towards sinners on earth will radically transform the way we think about our difficulties, our trials, and the things that make us want to complain. So let us learn this remarkable truth from this remarkable event: There is no bitter providence that God will not turn sweet for those who call upon His name in faith. Yes, He gives us a bitter cup at times, and we must drink it down to the dregs—yet somehow we learn afterwards that the bitter cup has become sweet.
The reason for all of this is the cross. Just as that tree was thrown into the bitter water, the cross was thrust into a bitter world. And for those who believe, it is the cross that transforms bitterness to sweetness. Christ and all of his sufferings and death transform our suffering and death. What would otherwise be unbearable now is the means by which we come to know God better, we come to love Jesus more, we come closer to heaven—and that is sweet indeed.
John Newton reflects on this in a long-forgotten hymn:
Bitter, indeed, the waters are
Which in this desert flow;
Though to the eye they promise fair,
They taste of sin and woe.

But there's a wonder-working wood,
I've heard believers say,
Can make these bitter waters good,
And take the curse away.

The cross on which the Savior died,
And conquered for His saints;
This is the tree, by faith applied,
Which sweetens all complaints.

When we, by faith, behold the cross,
Tho' many griefs we meet;
We draw again from every loss,
And find the bitter sweet.[2]
Can you imagine coming upon that bitter lake, not having drunk anything in three days, and there is no God, no servant of God, to throw in the log for you and make the water palatable? That is the reality for all who do not know Christ. The conversion of our bitterness to sweetness comes through faith in the bitter pains of Jesus Christ. His pains bring all joy, life, and sweetness to those who believe.
Content in Christ
This lesson is brought out even more clearly just a few passages later. At the beginning of Exodus 17, Israel finds themselves again without water, and again they begin to complain at a seemingly bitter providence. But Moses strikes a rock and from there God produces streams in the desert for the people. So too Christ was struck for us by the wrath of God on the cross, and for us there are now only "streams of mercy, never ceasing." So Paul writes, "the Rock was Christ" (1 Cor. 10:4).
The rock was Christ, and this Rock is our Christ. And since that's true, how could we ever murmur complain about our circumstances? Even during these trying times, may the church's testimony be that of trust in a Savior who does all things well. The current crisis is spiritually challenging, no doubt. But that fact does not excuse our complaining. If we are prone to complain during these times, it really is revealing that we have never been perfectly content in Christ to begin with. A. W. Pink puts it quite memorably when he says that "testings reveal the state of our hearts—a crisis neither makes nor mars a man, but it does manifest him."[3]
How will the church be manifest, to the world in particular, during such a time as this? We have Jesus, therefore we have every reason to be content.
---
Jonathan Landry Cruse is the pastor of Community Presbyterian Church in Kalamazoo, Michigan, and the author of The Christian's True Identity and What Happens When We Worship (RHB, forthcoming). He is also a hymn writer whose works can be found at www.HymnsOfDevotion.com.
---
Related Links
"Lament: Self-Indulgent Whining, or Faithful Complaints?" by J. Todd Billings
"Patience and Maturity" by Gabriel Williams
The Life of Moses by James Boice
Hebrews by Richard Phillips
Sanctification: The Long Journey Home [ Audio Disc | MP3 Disc | Download ]
Sanctification, ed. by Jeffrey Stivason [ Print Booklet | PDF Download ]
---
Notes
[1] Quoted in James Montgomery Boice, The Life of Moses (Phillipsburg, NJ: P&R 2018), 124.
[2] John Newton, "Bitter, indeed, the waters are" from Olney Hymns (1779).
[3] Quoted in Richard D. Phillips, Hebrews (Phillipsburg, NJ: P&R, 2006), 99.