A Time to Mourn and a Time to Dance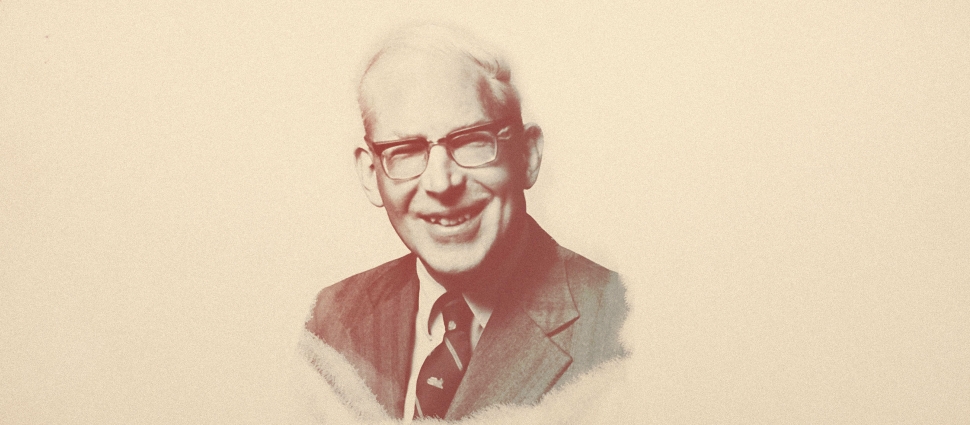 Three events this week have given me pause both for thought, nostalgia, and hope. The first was the arrival of an email on Thursday containing the memoir manuscript of a well-known Welsh Baptist pastor who served only one congregation in his ministry, and that for over fifty years. He asked me to read it with a view to offering a commendation, though he couched the request with comments about how busy I must be, and how many more important books I no doubt have to read. Read it with a view to commendation? It is I who am honored by this request, that a man who faithfully served his church for so many decades and ministered to so many people would want my name attached to his. It trivializes the matter, no doubt, to quote Wayne and Garth, 'We are not worthy!' but that was how I felt—belonging as I do to a generation in deep debt to such men, and yet which has signally failed to produce many of such itself. And yet I also felt sad as I opened the attachment, realizing that I was witnessing the end of an era.
That feeling was intensified on Friday night with the second event: Receiving the news of the death of Dr. J. I. Packer. I have written elsewhere about my debt to him. I simply cannot quantify Dr. Packer's effect upon my life, from the moment I first read God's Words to his work on John Owen and the Puritans to his more recent stands for truth within the Anglican communion. A great and a gracious man. And as my Baptist friend writes on the cusp of eternity, so Dr. Packer has now departed and stands before the Lord whom he served for so many years. And again, an era is coming to an end.
In America, 'Evangelicalism' is too often a term connoting noise and brashness. Its leadership, right and left, seems too often concerned about power and status, with the gospel being a brand name which can be used to sell whatever conference or movement happens to be in vogue. For Dr. Packer and my Baptist friend, Evangelicalism, by contrast, was all about the true Gospel, the Good News of Jesus Christ. They started no movements, they never 'built their brand' or worried about the size of their 'platform.' They never commanded whopping salaries (though I cannot but envy the sales figures for Knowing God). They never made sure that every thought they had, however banal, was performed in public viaTwitter or Facebook. They never told people for whom they must—or must not—vote. They never made their chosen social or political cause part of the essence of the gospel. They simply did not have the sense of entitlement and self-importance that often underlies such behavior. And they consistently modeled in their lives a devotion to God and to his people which did not need the validation provided by self-publicity of the same. I once jokingly referred to such men as representing an Evangelicalism of ministers characterized by ill-fitting suits and other-worldly absent-mindedness. And I meant that as a true compliment.
Reading the memoir and then hearing the news of Dr. Packer's death, I truly do feel that we stand at the end of an era. And yet the news of Dr. Packer's death arrived during the third significant event of the week—as my wife and I were watching on a live video feed the ordination to the Anglican priesthood of a former student. It was an occasion of joy for us, now made bittersweet by the news from Canada. Yet it also reminded me that the gospel goes on. As Dr. Packer passed into glory, another young man was being set aside for a lifetime of gospel ministry in the Anglican Church in North America—to which Dr. Packer latterly belonged and in the production of whose fine new catechism he was instrumental.
People come and people go—some great, some small—but the church goes on; the gates of hell shall not prevail – even as the faithful stalwarts of a previous generation take their bows and have their exits. This is both a time to mourn and a time to dance, as the older generation passes from the scene, but a new generation takes up the mantle of the gospel.
And in a way that is where Dr. Packer's true greatness lay. One of the illustrations I learned from reading him was the comparison of the Holy Spirit to a floodlight, shining on Christ. Go to a sporting event where the floodlights do not work, and you will spend your time talking about the floodlights and how they stopped you watching the game. Go to one where they do work, and you will be too busy enjoying the game even to notice the existence of the lights. Spirit-filled people talk about Jesus. Dr. Packer's greatness lay precisely there: He did not bring attention to himself, but to the Lord who saved him. And in doing so, he kept the gospel safe for those who would come after him.
I close with one anecdote a friend told me yesterday. He was in a line after hearing Dr. Packer preach to thank him for his sermon. The woman in front of him offered Dr. Packer her Bible and asked him to sign it. 'I'm afraid I can't,' he replied, 'You see, I didn't write it.' That is a very English response, and one that tells us much about how Dr. Packer thought of himself and his ministry in relation to the God who saved him.
---
Related Links
An Introduction to the Death of Death in the Death of Christ by J.I. Packer [Download] | [Print]
PCRT 1975: On Knowing God [Download] | [MP3 CD] | [Audio CD]
The Gospel Pure and Simple, with Sinclair Ferguson, Liam Goligher, and Mark Johnston
"Jesus Christ: Risen, Ascended, and Enthroned" by Mark Johnston
"John Owen on Revival" by Danny Hyde