A Thanksgiving Day Meditation on Psalm 147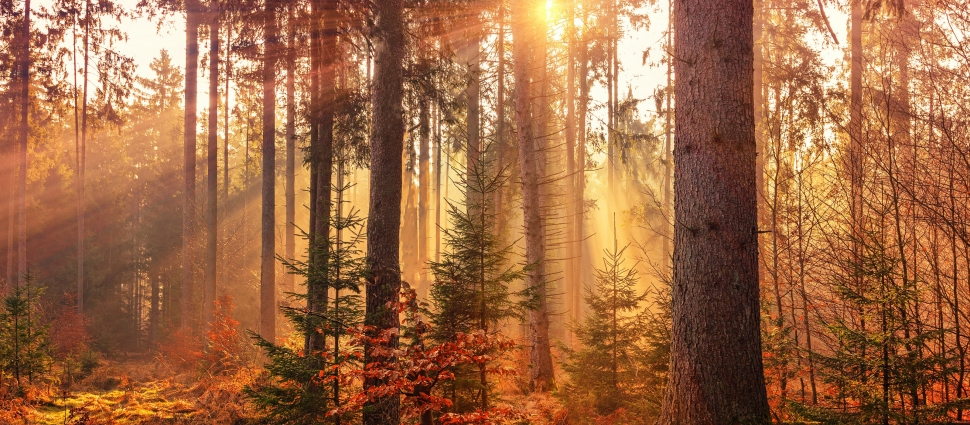 Psalm 147:7 commands, "Sing unto the LORD with thanksgiving…" for providing us everything as individuals, the church, and a country. Verse 20 speaks of gratitude for God's special care of Israel as a nation. Though not a Theocracy, yet we His people should appreciate our nation's history and official call upon its citizens to acknowledge God's providential care over us as a people.
In the year 1789, U.S. President George Washington said the following during his National Thanksgiving Day Proclamation[1]:
" ... it is the duty of all Nations to acknowledge the providence of Almighty God ..."
" ... both Houses of Congress have by their joint Committee requested me to 'recommend to the People of the United States a day of public thanksgiving and prayer to be observed by acknowledging with grateful hearts the many signal favors of Almighty God ...'"
"... That we may ... all unite in rendering unto him our sincere and humble thanks—for his kind care and protection of the People of this Country previous to their becoming a Nation..."
" ... also we may ... unite in most humbly offering our prayers and supplications to the great Lord and Ruler of Nations and beseech him to pardon our national and other transgressions—to enable us all, whether in public or private stations, to perform our several and relative duties properly and punctually-to render our national government a blessing to all the people ..."
"To promote the knowledge and practice of true religion and virtue ..."
May the Church respond corporately singing thanksgiving for God's power, provision, and preservation of such a place in which we freely do so under its formal sanction where we also pledge we are "one nation under God" and our money testifies "In God we Trust,"[2] because all we have as a country is from Him.
Thank God for His Omnipotence over All Things.
God created all the universe as the Lord Jesus calmed the wind and waves—simply by speaking. And Christ walked upon the stormy sea and caused Peter to do the same.
We see God's power over all nature in Psalm 147:4-5, 16-18:
"He telleth the number of the stars; he calleth them all by their names. Great is our Lord, and of great power … He giveth snow like wool: he scattereth the hoarfrost like ashes. He casteth forth his ice like morsels: who can stand before his cold? He sendeth out his word, and melteth them: he causeth his wind to blow, and the waters flow."
One of God's names is "El Shaddai," the Almighty God, which is a presidential refrain in our Thanksgiving Day proclamations. God takes care of everything because He is all powerful to do so.
Christians, you serve a mighty God Who is omnipotent in all things. But we have more reason to be thankful.
Thank God for His Providence in All Things.
B.B. Warfield noted that the Jews didn't say, "It is raining", but rather, "God is sending rain."
God's providential provision of everything for everyone is highlighted in Psalm 147:8-9:
"Who covereth the heaven with clouds, who prepareth rain for the earth, who maketh grass to grow upon the mountains. He giveth to the beast his food, and to the young ravens which cry."[3]
Providence also is something the presidential proclamations regularly reference.
When the heavens pour out much-needed precipitation, thankfully proclaim, "God is sending us rain!" And as you sit down at your tables today, indeed, say grace, for " ... God hath created [food] to be received with thanksgiving of them which believe and know the truth … nothing to be refused, if it be received with thanksgiving:" (1 Timothy 4:3-4).
Thank God for His omnipotence over and providence in all things. And even more...
Thank God for Personally and Particularly Preserving You in All Things.
When parents host a birthday celebration for their children, visitors leave with party favors while sons and daughters stay home with the presents.
So God's special preservation of His Church through everything is emphasized in Psalm 147:2-3, 10-14, 19-20:
"The LORD doth build up Jerusalem: he gathereth together the outcasts of Israel. He healeth the broken in heart, and bindeth up their wounds … He delighteth not in the strength of the horse: he taketh not pleasure in the legs of a man. The LORD taketh pleasure in them that fear him, in those that hope in his mercy. Praise the LORD, O Jerusalem; praise thy God, O Zion. For he hath strengthened the bars of thy gates; he hath blessed thy children within thee. He maketh peace in thy borders, and filleth thee with the finest of the wheat … He sheweth his word unto Jacob, his statutes and his judgments unto Israel. He hath not dealt so with any nation: and as for his judgments, they have not known them. Praise ye the LORD."
The Church in particular should rise up and answer the call to gather for a special day of giving thanks to God, mindful of Romans 8:28: "And we know that all things work together for good to them that love God, to them who are the called according to his purpose."
We should be overwhelmingly grateful to live in a land that, at least officially, sets one day aside specifically to thank God for His blessings.
We should appreciate and abide by President Lincoln's "Proclamation of Annual Thanksgiving Day" (October 1863),[4]considering these highlights:
Sarah Josepha Hale had been trying to get a fixed national day of thanksgiving annually for 15 years because "there has been an increasing interest felt in our land to have the Thanksgiving held on the same day, in all the States; it now needs National recognition and authoritative fixation, only, to become permanently, an American custom and institution."
Lincoln immediately responded to her request under the Seal of the United States:" ... these bounties ... we are prone to forget the source from which they come ... providence of Almighty God ... They are the gracious gifts of the Most High God ... It has seemed to me fit and proper that they should be solemnly, reverently and gratefully acknowledged as with one heart and one voice by the whole American People."
May we the people still feel such an increasing interest in our land, and may our presidents officially and truly lead us to respond in earnest.
In 1644, "The Westminster Directory for the Publick Worship of God" provided a whole section, "Concerning the Observation of Days of Publick Thanksgiving,"[5] which states in part:
" … The day being come, and the congregation (after private preparations) being assembled, the minister is to begin with a word of exhortation, to stir up the people to the duty for which they are met, and with a short prayer for God's assistance and blessing …

Let him then make some pithy narration of the deliverance obtained, or mercy received, or of whatever hath occasioned that assembling of the congregation …

And, because singing of psalms is of all other the most proper ordinance for expressing of joy and thanksgiving, let some pertinent psalm or psalms be sung for that purpose …

Then let the minister, who is to preach, proceed to further exhortation and prayer before his sermon, … upon some text of Scripture pertinent to the occasion.

The sermon ended, let him not only pray … with remembrance of the necessities of the Church, King, and State, … but enlarge himself in due and solemn thanksgiving for former mercies and deliverances; but more especially for that which at the present calls them together to give thanks … And … let him dismiss the congregation with a blessing, that they may have some convenient time for their repast and refreshing.

But the minister (before their dismission) is solemnly to admonish them to beware of all excess and riot, tending to gluttony or drunkenness … in their eating and refreshing; and to take care that their mirth and rejoicing be not carnal, but spiritual … and that both their feeding and rejoicing may render them more cheerful and enlarged …

… as becometh those who make the joy of the Lord their strength."
Today, as you gather around the table and thank God for His blessings, pray that God would turn the hearts of our nation and her leaders towards Him. May we as a people recognize that every good thing we have in our homes or in our nation is from the hand of God Almighty. And may we in the Church be especially ready to praise the God from whom all our blessings flow.[6]
---
Grant Van Leuven has been feeding the flock at the Puritan Reformed Presbyterian Church in San Diego, CA, since 2010. He and his wife, Fernanda, have six covenant children: Rachel, Olivia, Abraham, Isaac, Gabriel, and Gideon. He earned his M.Div. at the Reformed Presbyterian Theological Seminary in Pittsburgh, PA.
---
Related Links
"The Christian's Double Satisfaction" by Stephen Spinnenweber
"Gratitude in Prayer" by Sarah Ivill
"Thanksgiving: 400 Years Later" by Barry Waugh
"Begin Your Day With Thanksgiving" by Grant Van Leuven
In All Things Give Thanks, by James Boice, Donald Barnhouse, and Philip Ryken
---
Notes
[1] See https://www.loc.gov/resource/mgw8a.124/?q=1789+Thanksgiving&sp=132&st=text.
[2] Both not original statements but additions employed by President Eisenhower.
[3] Psalm 104 similarly focuses on how much God provides the many needs of all His creation, including mankind, especially food and drink.
[4] See https://www.abrahamlincolnonline.org/lincoln/speeches/thanks.htm.
[5] See https://thewestminsterstandard.org/directory-for-the-publick-worship-of-god/#14.
[6] For a sermon on this text and title by the author, visit https://www.sermonaudio.com/sermoninfo.asp?SID=112218200612204.