A Plea for Meekness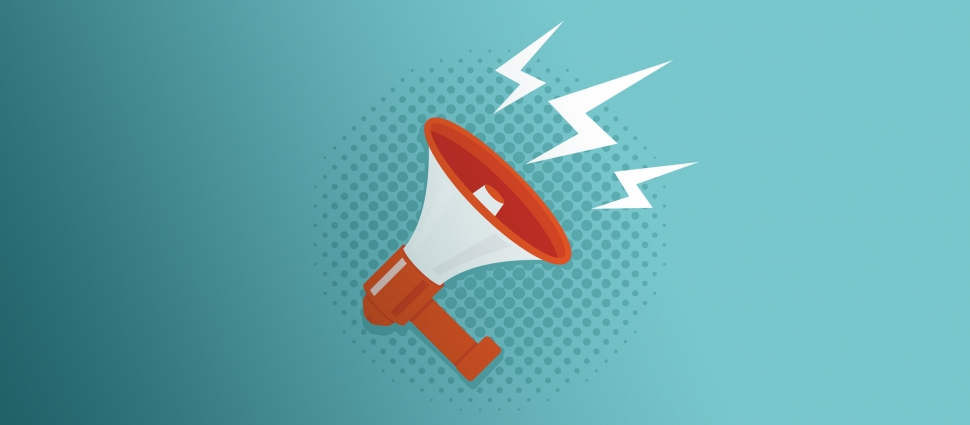 "Blessed are the meek, for they shall inherit the earth." (Matthew 5:5)
Evangelicalism is a house divided politically in 2020. The last few weeks have seen major evangelical volleys back and forth over the political divide.
The brouhaha started with Christianity Today's editor-in-chief Mark Galli's editorial "Trump Should be Removed from Office" and continued to gain steam with the follow-up piece from CT's President/CEO Timothy Dalrymple's "The Flag in the Whirlwind". The most recent high-level evangelical rebuttal was penned by evangelical theologian and ethicist Wayne Grudem "Trump Should Not be Removed from Office". All call themselves evangelicals. All are highly respected. CT has been the flagship evangelical periodical since 1956, being founded by Billy Graham, and Grudem is responsible for Systematic Theology, one of the most popular single-volume systematic theology textbooks assigned in seminaries and bible colleges over the last 25 years. There is probably not an evangelical pastor in America who has not read Christianity Today or heard of Wayne Grudem.
I have no reason to exacerbate the divisiveness. My voice is not a national voice. My concern is pastoral and local: to shepherd the people under my care and make sure our corporate witness to Jesus Christ in our community is stronger in 2020 despite the divisiveness of our political landscape. To that end, let me make a modest proposal and advocate for a seemingly forgotten Christian attribute.
I believe the Christ-centered trait evangelicals most need in the political arena (and on social media) in 2020 is meekness. Let me explain.
A Helpful 17th Century Definition
In the 17th century, Matthew Henry wrote a little book called A Discourse on Meekness and Quietness of Spirit. The puritan writer argued that the old term meekness (mansuetus in Latin) was often associated with the process of taming wild beasts of burden and curbing the aggressiveness of a wild, bucking stallion. By curbing a naturally aggressive nature, meekness could actually characterize a formerly aggressive horse.
The opposite of meekness is unbridled aggressiveness rooted in an easily bruised ego that lashes out with the tongue. The opposite of meekness is wading into controversy at every opportunity while provoking the other in endless confrontation. Matthew Henry argued that meekness wisely cools the heat of passion and curbs the often-untamable tongue. Meekness is strength harnessed.
In short, a meek person gives a wise, poised, and measured reaction – something often foreign to the hyper-aggressive type of engagements that have become (virtually) normalized on social media.
I believe evangelical Christians would be wise to recover the lost trait of meekness during the upcoming political elections. Yes, there is a place for healthy discourse in the public square. Yes, there is a place for healthy dialogue across the political spectrum. Yet the modest question I raise to my fellow evangelicals is this: is social media the place where those ideals organically happen in a manner that adorns the gospel of Jesus Christ above all things in a winsome way to a watching world?
Meekness Considers Who You Are
In a previous blog post, I alluded to George C. Edwards III, the presidential historian at Texas A&M, who conducted the seminal study on the history of "The Bully Pulpit" in American politics. The results were counter-intuitive. During the 20th and 21st centuries, presidents have given fireside chats, appeared on radio and TV, and crisscrossed the nation to stump at rallies for their point of view. Edwards' study argues persuasively that all those activities of "The Bully Pulpit" never moved the needle of public opinion in the President's favor or translated into significant legislative victories for presidential policies in Congress.
"It is true for all presidents. They virtually never move public opinion in their direction," Edwards tells National Journal…"It happened for Ronald Reagan. It happened for FDR. It happens all the time. You should anticipate failure if you're trying to change people's minds. The data is overwhelming." [1]
In other words, all the ranting and raving, all the advocating and cajoling by the President of the United States of America – the most influential and powerful person on the planet for much of the 20th and 21st centuries – did not sway public opinion.
To me, that is very interesting. Applying these ideas to our own divided times potentially speaks volumes about our own use of social media. Consider the following ideas:
The most powerful person on the planet cannot move the needle of public opinion.

Social media is a significantly weaker instrument in this regard ("I changed my opinion because of a vitriol Facebook post"…SAID NO ONE EVER.)

Our unbelieving neighbors should primarily know Christians for our love of people and our love for the gospel (not our politics).
If meekness in general is subordinating our passions and rights in order to love another (think: the example of Christ), then I'd argue that meekness on social media during a time of extreme political divisiveness might be subordinating our own political passions and rights (at least on social media) in order to preserve the priority of our witness to Jesus Christ to our unbelieving friends.
If your neighbors and friends primarily see you (in the world of social media or otherwise) through a political lens, you may have un-intentionally lost (or severely diminished) your witness to Christ by engaging in (potentially needless) political debates on social media.
A meek person on social media knows the difference between argumentation and wisdom: "A smart person knows what to say. A wise person knows whether or not to say it." (Anonymous)
A meek person on social media chooses to subordinate a (political) opinion in order to prioritize a (gospel) witness. Whereas older generations (Baby Boomers and Gen Xers) tend to think of their "real" identity as separate and distinct from their "digital identity", studies show that there is no such compartmentalization for Millennials and Gen Zers. This means that younger generations tend to see "you" as the sum of your social media (political) posts AND your interpersonal (witnessing) interactions.
Since 1 in 4 young people are reportedly leaving the church for socio-political reasons, the hyper-politicization of the evangelical church seems not to be doing our witness to Christ any favors. Meekness on social media may help preserve the priority of our own interpersonal witness in an increasingly sensitive (and watching) world.
A meek person intentionally embraces a holistic sense of Christian vocation (yes, even on social media). The vocation of the vast majority of pastors that I know causes them to pause before posting about politics. The majority of pastors recognize that their congregations are a "house divided" politically, and many seek to "keep the unity of the Spirit through the bond of peace" (Eph 4:3) by not becoming embroiled in needless political controversy.
In short, many pastors choose to exhibit meekness on social media (by curbing their opinions) though they may hold strong political convictions. If evangelicals believe in the priesthood of all believers, then lay people may also (wisely) choose to embrace this same ethos: to view your Christian vocation holistically to include your online social media persona.
A Simple Plea for Meekness
Although I am not a prophet, nor the son of a prophet, and I work for a non-profit organization – to steal a favorite saying of former GCTS President Walter C. Kaiser Jr. – I do not foresee meekness as characterizing any of the presidential candidates running for office in 2020.
Yet, simply because meekness is in short supply from our political leaders does not mean that evangelicals need to mirror the bombastic rhetoric emanating from both sides of the political aisle, either interpersonally or on social media.
In fact, your meekness may speak more loudly than the most earsplitting political post you could share or write on social media during this election year 2020, and Jesus promises you will even inherit the earth.
- - - - - - -
[1] See George E. Condon Jr. and National Journal, "The Myth of the Bully Pulpit: Presidents can talk all they want (and they do), but it won't get results," The Atlantic, April 4, 2013: https://www.theatlantic.com/politics/archive/2013/04/the-myth-of-the-bully-pulpit/443067/
---
Rev. Dr. Jason A. Carter (Ph.D., The University of Edinburgh) is Lead Pastor of Trinity Wellsprings Church (Satellite Beach, FL), blogs at "Gospel-Centered Shepherding", and is the author of Inside the Whirlwind: The Book of Job through African Eyes.
---
Related Links
"When to Speak Out? A Pastor's Engagement with Current Issues" by Jason Carter
"Patience and Maturity" by Gabriel Williams
"On Pulpits and Polemics" by Carl Trueman
Sanctification: The Long Journey Home [ Audio Disc | MP3 Disc | Download ]
A Small Book about A BIG Problem by Ed Welch
Sanctification, ed. by Jeffrey Stivason [ Print Booklet | PDF Download ]
---
This article was orignially published on Dr. Carter's blog. Used with permission. Header image courtesy of freepik.com.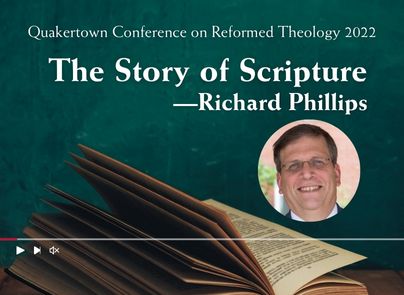 The Story of Scripture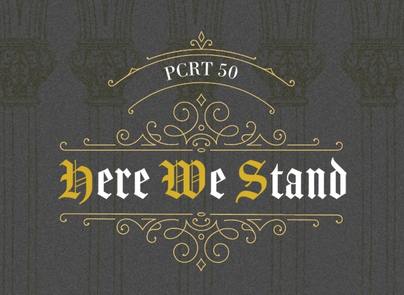 Register for the Philadelphia Conference on Reformed Theology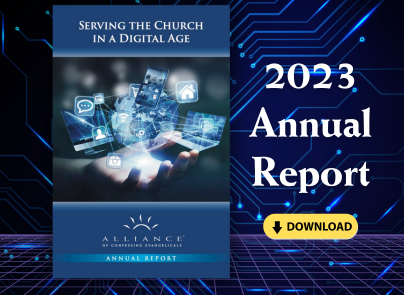 2023 Annual Report