Missionary Triumph over Slavery: William Kibb, and Jamaican Emancipation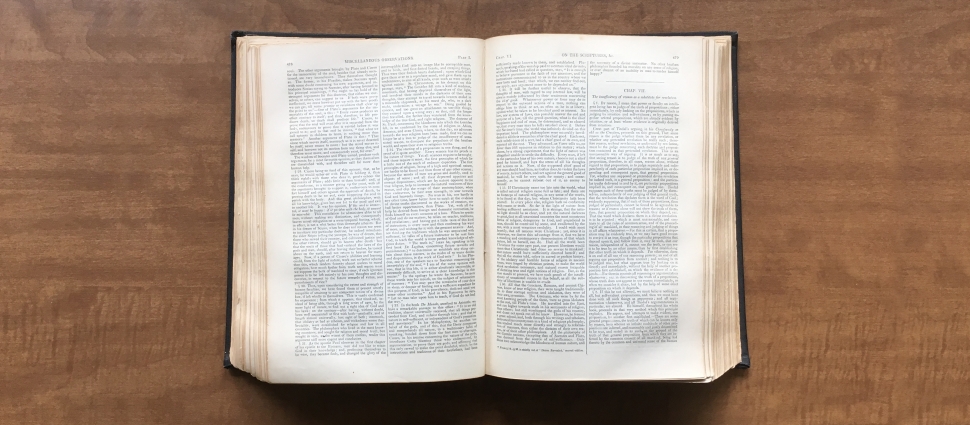 William Knibb (1803-1845) is rightly remembered as one of the great heroes of Baptist history for the key role that he played in the emancipation of the slaves in the British Empire in the 1820s and 1830s. In fact, so powerful was his championship of this cause that some called him "King Knibb"! Unlike many of the earlier abolitionists who fought for the end of the slave trade, Knibb had first-hand knowledge of slavery, having been a missionary pastor in Jamaica. But like many other remarkable figures of our Baptist heritage, there is little currently in print about his story. This slim book by Peter Masters--which draws principally on the classic biography of Knibb by John Howard Hinton (1791-1873)--is therefore very welcome.
In a very brief compass--45 pages in total, of which 19 are occupied by lovely illustrations--Masters relates Knibb's story.[i] His ministry in Jamaica was strewn with challenges, especially the fierce resistance put up by the slave-owners on the island to his preaching and that of his two key co-workers, the Baptist ministers Thomas Burchell (1799-1846) and James Phillippo (1798-1879).[ii] Knibb and his friends experienced imprisonment and severe indignities, and saw eleven of the island's Baptist churches torched and destroyed.[iii] Knibb returned to England in 1832 to make known the plight of the slaves and defend himself and his friends against charges leveled against them by slave-owners on the island. He was determined not to "rest, day or night" till he had seen slavery "destroyed, root and branch."[iv]
What is amazing about God's use of Knibb in this great endeavour is that the Baptist leader initially doubted his calling to preach. On one occasion, writing to his brother Thomas Knibb, who preceded him to Jamaica as a missionary but died but fifteen months after his arrival, William wrote:
I do not feel I could be ordained... Preaching does not seem my element... Search me, O my God! ...O may I never be a cumberer of the ground.[v]
Yet within a few months of writing this, Knibb was on his way to Jamaica where he became an effective preacher. And during his time in England from 1832 to 1834, Knibb's impassioned oratory made an enormous contribution to the ending of slavery. As Masters notes, "Knibb's public addresses had a power altogether overwhelming."[vi] On one occasion, when cautioned about the political waves he was making--not all English Baptists were convinced that slavery was as heinous as Knibb knew--Knibb declared, "Whatever the consequences, I will speak... At the risk of my connexion with the [Baptist Missionary] Society, and of all that I hold dear, I will avow this."[vii]
Masters rightly emphasizes that Knibb was driven by his love for the slaves in Jamaica and his desire for not only their temporal betterment, but also their eternal welfare. Masters writes:
William Knibb, above all, was an evangelist. A true lover of lost souls, he was a child of that wonderful and long season of church history, when Calvinists were activists and soul-winners, and when young men proved themselves for the Gospel ministry by street preaching and ragged-school evangelism. Knibb learned his missionary zeal in that golden age, believing that a missionary should never stand still. To such labourers the Lord came down in sovereign mercy and touched their lips to preach an irresistible call of mercy.[viii]
Proof of Knibb's evangelistic passion was his translation of the Scriptures into Jamaican Creole.[ix] In fact, Knibb dreamed of freed Jamaicans taking the gospel back to Africa. As he prayed in a letter of 1839, "O my Heavenly Father...save poor, benighted...Africa." He went on: "My affection for Africa may seem extravagant. I cannot help it. I dream of it every night, nor can I think of anything else."[x]
Knibb died on November 15, 1845, after contracting yellow fever. As Masters notes, his life well illustrates the folly of the modern argument that "Christian missionaries of the past were tools of colonial oppression."[xi] It also gives the lie to the unexamined belief that Calvinism is incompatible with missionary passion. O for more William Knibbs!
Peter Masters - London: Wakeman Trust, 2006
Review by Michael Haykin
---