Johnny Cash's American VI: Ain't No Grave An Appreciation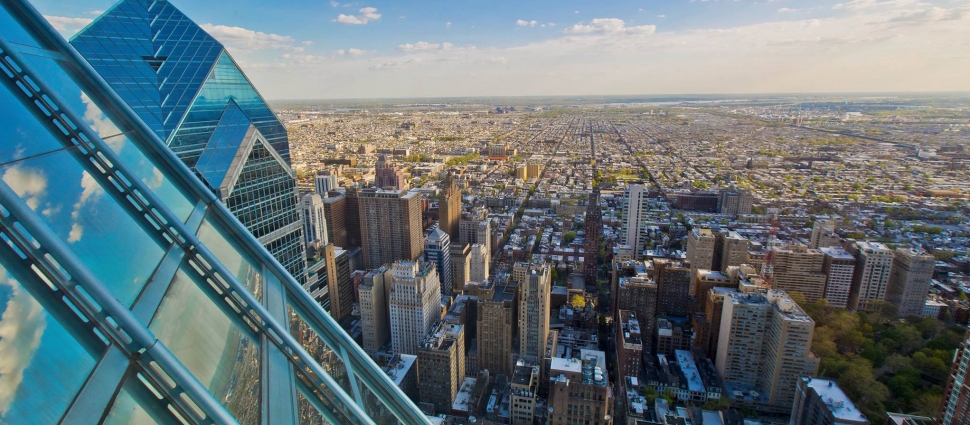 A friend of mine recently asked me when I was going to get back to writing on church history. You've done the Christianity and culture thing with the Jesus book and the blues book, when are you getting back to church history? I didn't have a good response, just mentioning that I am getting back to church history. But I must confess that I have yet to get "that Christianity and culture thing" out of my system. Two words suffice to explain: Johnny Cash.

And now we have more reason to keep at the Man in Black. On what would have been his 78th birthday, February 26, 2010, American Recordings released American VI: Ain't No Grave. What may very well be the last studio album from the pairing of Cash and Rick Rubin proves that Cash is a legend. He has long since passed celebrity status.

If I were Greek Orthodox, I'd call him an icon. But I'm not, so to me he's a legend. Celebrities construct and manipulate, duck and cover when needed, strut when opportune. Not so with Cash. He did it all in public. Got drunk, got arrested, got divorced, got remarried, got baptized--all in the open. He celebrated and mourned, looked virile and grew old and weak and frail. He laughed and he wept, not just cried. He wept. And he died. And he still releases albums.

I spent some time in conversation with Alan Messer, one of Nashville's busiest album cover photographers. He began photographing Cash in the 1980s, when many said Cash's star was a spent force. Messer photographed him right up to the end. "No pictures in the limo," was the only ground rule Cash laid down for Messer. Limos aren't real, especially for the people Cash sang for and about. The photo on the cover of American VI? Cash as a child with not so straight teeth smiling away despite it all. Inside? The aged Cash in profile.
American VI treats us to ten songs, some covers, some original. Cash records most of these after June's death. By then he is so frail he hardly ever left his home, recording in a studio on his property. He can barely see, his voice weak. The songs, as you can imagine, reflect this moment in his life. He's an old man, wondering about the meaning of it all. The answer comes in the resurrection.

Four songs point the way: the title track, "Redemption Day," "I Can't Help but Wonder Where I'm Bound," and "I Corinthians 15:55." Like "When The Man Comes Around" (the title track for American IV), the song "1 Corinthians 15:55" is a commentary, or better a sermon. Weak in voice but strong in resolve, Cash heralds, "When hope springs eternal just over the rise/When I see my Redeemer beckoning me." Buy the CD and look at the brief liner notes inside. You'll see the lyrics in Cash's hand.

This reminds me of a genre of Cash songs worth more attention. We can call them Cash commentaries. Besides the two just mentioned we could add "He Turned the Water into Wine," a song he unveiled at his live taping at his concert in San Quentin. That was where he inspired Merle Haggard to pull it together and get out of prison. It's also where Johnny flipped the bird to the camera man. And there he is on stage:
He turned the water into wine.
He turned the water into wine.
In the little Cana town,
The word went all around.
He turned the water into wine.
Cash wrote the song on the road from Cana to Tiberias. Simple lyrics. Profound faith. He was preaching a message to the inmates. His sermon was something to the effect of Jesus did it then, he can do it now. They showed their appreciation. Merle Haggard showed his appreciation.

That was in 1968. Cash's faith holds into the 2000s, right up to the painfully bitter and lonely end. Jesus broke from the grave, and no grave, actually "Ain't no grave," is going to hold Cash back. Simple lyrics. Profound faith. Cash sang this way for decades, six to be exact.
There is a reason Cash can still sell albums. He's likely the truest and most compelling prophet of our time. More than any other, he lives right in front of us, all frail flesh and pulsing blood. But it's not so much just that. It's that he lives out the Word, proclaiming like a prophet the sound, eternal words of life for those who are dying. Cash's commentaries are his best songs. And this album's full of them.

The album has its somber side, not depressing, just somber. But even Cash, knowing that his time was soon up, can't resist some humor. When I asked Messer how Cash saw the world, how Cash lived, he landed on one word, originality. Cash liked fresh jokes, even preferring bad new ones to better ones he had already heard. He liked fresh music, fresh songs. He liked surprises.

I think Cash surprised us most with the song that sends us out the door on the album, "Aloha Oe." I mentioned there were four songs that spoke of the resurrection. There are actually five. The fifth song on the album speaks of the resurrection in Hawaiian.

It wouldn't be my choice to end with this song. Even some friends have told me they were with him on this album right up to that song. To me, though, it's Cash. Not a manipulated, handled, packaged Cash. That's in fact why he signed on with Rick Rubin. Rubin, showing a lot of wisdom beyond his years, let Cash do what Cash wanted to do.

Cash lived in the world with a heavy dose of originality. And so he says good bye, with a touch of humor, a touch of surprise, and a signature touch of originality. And above all, he says good bye with hope. The last words you'll hear on the album are these, "Until we meet again." I look forward to it, Mr. Cash.

Stephen Nichols is research professor of Christianity and Culture at Lancaster Bible College and Graduate School in Lancaster, PA.