How to Read Thomas Goodwin (1600-1679)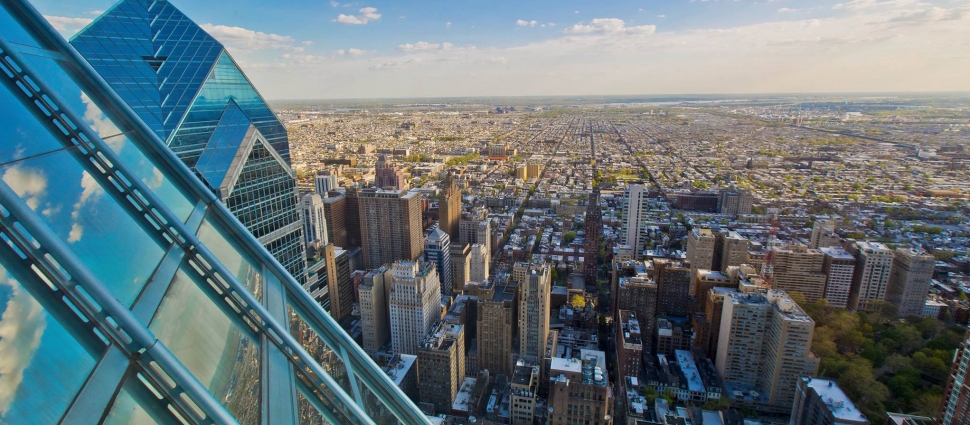 If I could have $5 for every time someone has asked me the question, "Who is your favourite Puritan to read?," I suppose I'd be a wealthy man by now. Though I would probably answer that question today by saying, "Anthony Burgess--and he's also one of the most neglected!," for nearly two decades I would have said, "Thomas Goodwin." I may be an oddball, but--dare I say it--I've usually gotten more out of reading Goodwin than reading John Owen.
The first collection of Goodwin's works was published in five folio volumes in London from 1681 to 1704, under the editorship of Thankful Owen, Thomas Baron, and Thomas Goodwin Jr. An abridged version of those works was later printed in four volumes (London, 1847-50). This reprinted twelve-volume edition was printed by James Nichol (Edinburgh, 1861-66) in the Nichol's Series of Standard Divines. It is far superior to the original five folio volumes.
Goodwin's exegesis is massive; he leaves no stone unturned. His first editors (1681) said of his work: "He had a genius to dive into the bottom of points, to 'study them down,' as he used to express it, not contenting himself with superficial knowledge, without wading into the depths of things." Edmund Calamy put it this way: "It is evident from his writings, he studied not words, but things. His style is plain and familiar; but very diffuse, homely and tedious." One does need patience to read Goodwin; however, along with depth and prolixity, he offers a wonderful sense of warmth and experience. A reader's patience will be amply rewarded.
How should a beginner proceed in reading Goodwin's works? Here is a suggested plan. (Note: Books marked by * have been printed at least once since the 1950s.)
1. Begin by reading some of the shorter, more practical writings of Goodwin, such as Patience and Its Perfect Work,* which includes four sermons on James 1:1-5. This was written after much of Goodwin's personal library was destroyed by fire (2:429-467). It contains much practical instruction on enhancing a spirit of submission.
2. Read Certain Select Cases Resolved, which offers three experimental treatises. They reveal Goodwin's pastoral heart for afflicted Christians. Each addresses specific struggles in the believer's soul: (a) "A Child of Light Walking in Darkness" is a classic work of encouragement for the spiritually depressed based on Isaiah 50:10-11 (3:241-350). The subtitle summarizes its contents: "A Treatise shewing The Causes by which, The Cases wherein, and the Ends for which, God leaves His Children to Distress of Conscience, Together with Directions How to Walk so as to Come Forth of Such a Condition." (b) "The Return of Prayers,"* based on Psalm 85:8, is a uniquely practical work. It offers help in ascertaining "God's answers to our prayers" (3:353-429). (c) "The Trial of a Christian's Growth" (3:433-506), based on John 15:1-2, is a masterpiece on sanctification. It focuses on mortification and vivification. For a mini-classic on spiritual growth, this gem remains unsurpassed.
You might also read The Vanity of Thoughts,* based on Jeremiah 4:14 (3:509-528). This work, often republished in paperback, stresses the need for bringing every thought captive to Christ. It also describes ways to foster that obedience.
3. Read some of Goodwin's great sermons. Inevitably, they are strong, biblical, Christological, and experimental (2:359-425; 4:151-224; 5:439-548; 7:473-576; 9:499-514; 12:1-127).
4. Delve into Goodwin's works that explain major doctrines, such as:
• An Unregenerate Man's Guiltiness Before God in Respect of Sin and Punishment* (10:1-567). This is a weighty treatise on human guilt, corruption, and the imputation and punishment of sin. In exposing the total depravity of the natural man's heart, this book is unparalleled. Its aim is to produce a heartfelt need for saving faith in Christ rather than offer the quick fix of superficial Christendom.
• The Object and Acts of Justifying Faith (8:1-593).* This is a frequently reprinted classic on faith. Part 1, on the objects of faith, focuses on God's nature, Christ, and the free grace of God revealed in His absolute promises. Part 2 deals with the acts of faith--what it means to believe in Christ, to obtain assurance, to find joy in the Holy Ghost, and to make use of God's electing love. One section beautifully explains the "actings of faith in prayer." Part 3 addresses the properties of faith--its excellence in giving all honor to God and Christ; its difficulty in reaching beyond the natural abilities of man; its necessity in requiring us to believe in the strength of God. The conclusion provides "directions to guide us in our endeavours to believe."
• Christ the Mediator* (2 Cor. 5:18-19), Christ Set Forth (Rom. 8:34), and The Heart of Christ in Heaven Towards Sinners on Earth are great works on Christology (5:1-438; 4:1-92; 4:93-150). Christ the Mediator sets forth Jesus in His substitutionary work of humiliation. It rightly deserves to be called a classic. Christ Set Forth proclaims Christ in His exaltation, and The Heart of Christ explores the tenderness of Christ's glorified human nature shown to His people on earth. Goodwin is more mystical in this work than anywhere else in his writings, but as Paul Cook has ably shown, his mysticism is kept within the boundaries of Scripture. Cook says Goodwin is unparalleled "in his combination of intellectual and theological power with evangelical and homiletical comfort."
• Gospel Holiness in Heart and Life (7:129-336) is a convicting masterpiece, based on Philippians 1:9-11. It explains the doctrine of sanctification in every sphere of life.
• The Knowledge of God the Father, and His Son Jesus Christ (4:347-569), combined with The Work of the Holy Spirit* (6:1-522), explore the profound work in the believer's soul of each of the three divine persons. The Work of the Spirit is particularly helpful for understanding the doctrines of regeneration and conversion. It carefully distinguishes the work of "the natural conscience" from the Spirit's saving work.
• The Glory of the Gospel (4:227-346) consists of two sermons and a treatise based on Colossians 1:26-27. It should be read along with The Blessed State of Glory Which the Saints Possess After Death (7:339-472), based on Revelation 14:13.
• A Discourse of Election* (9:1-498) delves deeply into issues such as the supralapsarian-infralapsarian debate, which wrestles with the moral or rational order of God's decrees. It also deals with the fruits of election (e.g., see Book IV on 1 Peter 5:10 and Book V on how God fulfills His covenant of grace in the generations of believers).
• The Creatures and the Condition of Their State by Creation (7:1-128). Goodwin is more philosophical in this work than in others.
5. Prayerfully and slowly digest Goodwin's 900-plus page exposition of Ephesians 1:1 to 2:11* (1:1-564; 2:1-355). Alexander Whyte wrote of this work, "Not even Luther on the Galatians is such an expositor of Paul's mind and heart as is Goodwin on the Ephesians."
6. Save for last Goodwin's exposition of Revelation* (3:1-226) and his only polemical work, The Constitution, Right Order, and Government of the Churches of Christ (11:1-546). Independents would highly value this polemic, while Presbyterians probably wouldn't, saying Goodwin is trustworthy on every subject except church government. Goodwin's work does not degrade Presbyterians, however. One of his contemporaries who argued against Goodwin's view on church government confessed that Goodwin conveyed "a truly great and noble spirit" throughout the work.
Recommended Resources
2008 Philadelphia Conference on Reformed Theology
with messages by Joel Beeke
The following recommended resources can be purchased through
ReformedResources.org
, the online store of the Alliance of Confessing Evangelicals. By purchasing from the Alliance, you provide much needed financial support continue these efforts. To see other ways you can support,
click here
.