Amazing Grace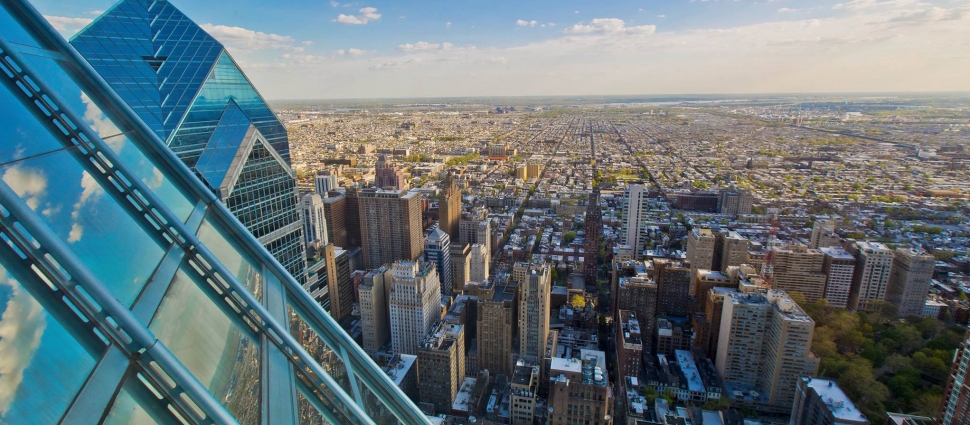 Eric Metaxas. Amazing Grace: William Wilberforce and the Heroic Campaign to End Slavery. New York: HarperCollins, 2007. 320 pp. Paperback. $10.99/£7.99
In a time when genuine heroes are scarce, a book on William Wilberforce is always welcome. Eric Metaxas wrote Amazing Grace as a companion to the movie of the same name, presenting a fleshed out biography of Wilberforce, the politician, the family man and Christian. The story of Wilberforce's struggles to abolish the slave trade is one that resonates with the democratic spirit of our age, and it is refreshing to read about a politician who pursued a righteous cause without personal ambition or a desire to line his pockets. Metaxas covers Wilberforce's life from birth to death with a wealth of detail and information and gives us the privilege of meeting a man who even our jaded society would call great today. And there is much to encourage the committed Christian too. Politics and Christianity are not mutually exclusive. In fact, politics, properly subservient to Christianity, can be a very useful tool for bringing about much good.
Given the subject matter, where could such a book possibly go wrong?
As a reader and writer of biography, I was pleased when someone told me that Amazing Grace was a good book, and a New York Times Bestseller to boot. I took up the book with eagerness and put it down almost immediately. One of my history professors long ago addressed our class with cautionary words that went something like this: 'Ladies and Gentlemen, I don't want papers full of purple prose. Good writing consists of laying out the facts in a straightforward manner. Leave the adverbs and metaphors on the floor'. Unfortunately, Metaxas loves adverbs and metaphors and lards his paragraphs with them. They are tedious and detract from the narrative, rather than enhancing it as I'm sure he intended. A good editor was desperately needed, someone to restrain Metaxas' verbosity and therefore keep the narrative moving.
So why did this book make the New York Times Bestseller list? I checked some of the online bookstore review sections to see what others had said about the book. The comments fell into two categories: 'This is the greatest book I have ever read' and 'this could have been a great book'. The former, of which there was a preponderance, were Christians who were excited to read a Christian biography. The subject matter was more important than how it was written or whether it was even accurate. The latter reviews complained about Metaxas' penchant for hyperbole and hagiography, as demonstrated in paragraphs like these:
Wilberforce often said that in less 'modern' days he wouldn't have stood a chance at survival. But despite his sickliness and myopia, he seems from the very beginning to have captivated all who knew him. Most of us have met children like that, whose piercing innocence and brightness are refreshment for the adult soul. Little Wilberforce seems to have been one of those - the sort of boy who could lead even the most jaded misanthropes to think that perhaps the supremely cracked-up race of bipeds of which they were a member was not entirely, not hopelessly, unredeemable (p.3).
According to Metaxas, Wilberforce began and ended his life well with nary a foot put wrong in between. This does a disservice to Wilberforce, who was a sinful human being like the rest of us, and it also does a disservice to Christian readers and writers. Christian writers should not be producing poorly written books that skip all the 'bad parts'. And Christian readers should not accept second-best, just because it's Christian (i.e. one of us). We are held to the highest standard of all, in service to the King of the Universe. Should he have less than the best?
Unfortunately, the problems with this book don't stop there. The book is flawed with poor historical research. Part of this might be attributed to Metaxas' penchant for sweeping statements (movie style), which leads to misrepresentations of the facts. 'By the time Wilberforce experienced his "Great Change" all of the social problems that would plague eighteenth-century Britain had come to full flower, having been unchecked by the social conscience of genuine Christian faith for nearly a hundred years' (p. 71).
Really? What about John Wesley and George Whitfield, both of whom had preached widely in Britain during the century, and are credited by historians as laying the groundwork that prevented a revolution similar to the one in France? Metaxas mentions both these men and their work later in the book, which then gives the lie to the statement above. The author also tells the reader there was no help for the poor during the 18th century (p. 85) but then later in the book tells us how the Quakers and others offered that very help. And according to Metaxas, the British people had not yet enjoyed democracy until Wilberforce appealed to the general population to support abolition, encouraging them to send petitions to parliament.
As the British people, for the first time in history, began to find their voice, they became suddenly aware that they themselves, the people, existed. What had happened in the American colonies and was now happening in France had everything to do with this trend toward human rights and democratization (p.147).
What about the Glorious Revolution of 1688 and the Bill of Rights that William and Mary signed in order to become the monarchs of Britain? It was not American-style democracy, but then neither was eighteenth-century American society as 'democratic' as it is now. These are lazy errors at best, and at worst, a conscious misrepresentation of the facts.
In some cases, Metaxas even tells us outright that he is lazy, when he makes such statements as 'British politics is too confusing to untangle' (p.36), even though the entire book takes place within the political structure of Britain. He also makes amazing statements like Czar Alexander I was an evangelical Christian (p. 239). A good Russian Orthodox he may be described as, but not an evangelical. The author displays an ignorance of Alexander's complex personality that emerged from a fraught upbringing in a court of strong and warring relatives.
The final straw for me was just how much Eric Metaxas appears in the book. This is supposed to be the story of an eighteenth-century man who struggled against the odds to achieve great things. That story is there, but you have to push aside the 'witty' remarks, silly metaphors and the constant referrals to present day events to find it. Metaxas, of Veggie Tales fame, feels the need to insert what he thinks are amusing comments, possibly because he thinks he's funny. He may also fear that his reader will be bored with only Wilberforce's story, so he also includes references to such things as the American Civil Rights movement. Or worse yet, he may think his reader needs to be talked down to and will only be able to understand another man's life and times if it is rendered in 'American speak'. Whatever his reasoning, Metaxas is far too evident in a book that is supposed to be about William Wilberforce.
The one saving grace of Amazing Grace is its hero. Wilberforce is undeniably a great subject for a biography. If Metaxas' book does nothing other than introduce readers to the reformer and spark interest in the unfolding of the abolition of the slave trade and evidently slavery itself, then it will have performed some service.
Linda Finlayson writes biographical books for children. Her latest book Wielding the Sword (2014) recently hit the presses and is a companion to her book Guarding the Treasure (2011)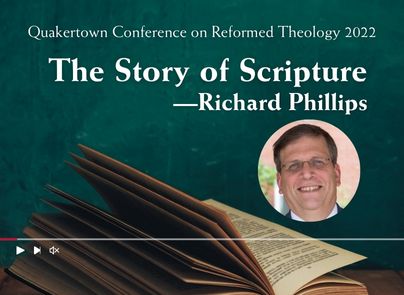 The Story of Scripture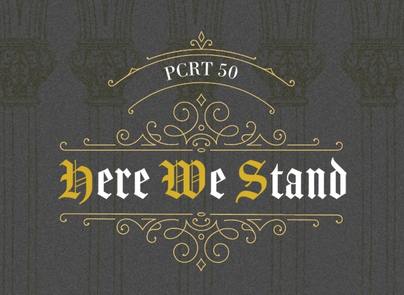 Register for the Philadelphia Conference on Reformed Theology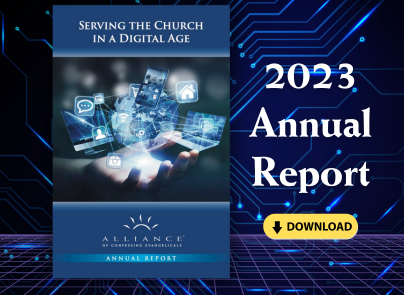 2023 Annual Report