Does Proverbs Speak of Jesus?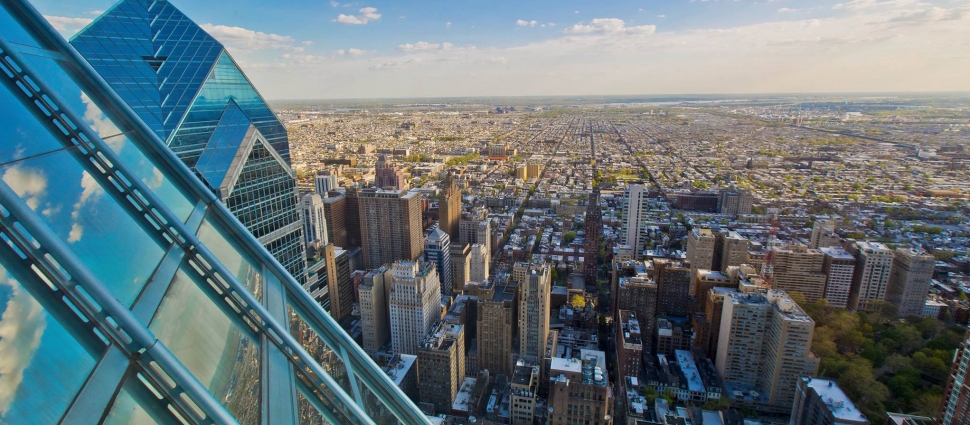 During my seminary days I was overly enamored with Biblical Theology and Redemptive-Historical interpretation. While I continue to appreciate and employ the significant insights of these interpretive approaches to Scripture, I now realize that I went a bit overboard in my application of them, particularly with regard to my interpretation of the Old Testament. I frequently fell into the all too common "cookie-cutter" approach of ending every sermon on the Old Testament with the some connection to Jesus, even if I had to force it a bit. I sadly acknowledge that I often failed to let the Old Testament text speak for itself first before lunging forward into the New Testament fulfillment.
While I am still convinced that the entire Bible ultimately connects to, and speaks of, the person and work of Christ (Luke 24:44), I am much more careful, nuanced and respectful regarding how I connect the dots from the Old Testament to Christ. So when it came time for me to write a book on Proverbs[1] I was inevitably faced with the question of how this book legitimately speaks of Jesus. I had to ask myself the question, "Does Proverbs speak of Jesus?"
In researching this question, I found that many Old Testament scholars contend that Proverbs is entirely void of legitimate allusions or connections to Jesus Christ. After all, Proverbs does not include any specific prophetic references to the Messiah. These scholars contend that all efforts to find Christ in Proverbs are ultimately disrespectful to the Old Testament text because they fail to take the Old Testament at face value. While I understand where these scholars are coming from, I can't agree with their interpretative perspective. I am fully convinced that there are legitimate connections between Proverbs and Jesus and that these connections can be made without showing disrespect to the Old Testament. In this article, I will briefly outline what I believe are four legitimate connections between Proverbs and Jesus.
Proverbs and the Earthly Jesus
The first connection between Jesus and Proverbs relates to the earthly ministry of Jesus. During his earthly ministry Jesus revealed that he was a man of wisdom. In other words, Jesus lived out and fulfilled the book of Proverbs. He was the wise man par excellence. This reality began to be manifested very early in Jesus' life.
The Gospels provide us with very little information regarding the boyhood life of our Lord. In fact, the Gospels include only one account from this period of Jesus' life which is recounted in the Gospel of Luke. Luke records that when Jesus was twelve years old he entered the Temple courts in Jerusalem and engaged in a theological dialogue with the teachers of the law (Luke 2:41-50). During this interchange, Jesus amazed the crowd in the Temple courts by the answers he gave to the teachers of the law (Luke 2:47). Luke concludes this account of Jesus' life with these words, "And Jesus grew in wisdom and stature, and in favor with God and men," (NIV Luke 2:52, emphasis mine). His teaching also revealed his wisdom (Mark 1:21-22, 6:2) as did one of his primary teaching methods--the parable. The Greek word translated as "parable" (parabole) in the New Testament is a translation of the Hebrew word for "proverb" (masal). In other words, Jesus was a teacher of wisdom.
Jesus' earthly life was marked by his personal possession and employment of wisdom. During his earthly ministry, the wisdom of Jesus was apparent in all his actions, particularly in his teaching. The earthly Jesus was a man of wisdom.

Proverbs and the Ontological Jesus
A second connection between Jesus and Proverbs is that Jesus is, in a sense, wisdom itself. That is, he is, ontologically speaking, the embodiment and personification of wisdom as the second person of the Trinity. Some scholars suggest that Proverbs contains a direct allusion to this ontological reality.
Although this issue is hotly debated, some scholars contend that Proverbs 8 contains a direct allusion to Jesus because it personifies wisdom and references wisdom's role in the work of creation, "I was there when he set the heavens in place, when he marked out the horizon on the face of the deep, when he established the clouds above and fixed securely the fountains of the deep," (NIV Proverbs 8:27-28). Many scholars also see a connection between this text and the prologue of John's Gospel (John 1:1-4, 10) and the prologue of the epistle to the Hebrews (Hebrews 1:1-2), both of which depict Jesus as being intimately involved as the architect of the original creation event.
While at first this connection between Jesus and Proverbs may seem quite compelling, we should be very cautious in making a direct link between the personified wisdom of Proverbs 8 and Jesus because the wisdom of Proverbs 8 declares the following, "The LORD brought me forth as the first of his works, before his deeds of old;" (Proverbs 8:22). This text seems to imply that wisdom being spoken of here is part of the creation and, of course, Jesus is not a created being and to believe such is to embrace the ancient heresy of Arianism. In fact, Arius and his followers used this very text to support their heretical views. Therefore, I believe it is best to avoid drawing a direct connection between the wisdom referred to in Proverbs 8 and Jesus. [2]
However, while Proverbs 8 is not a direct link to Jesus as ontological wisdom, the New Testament provides us with other legitimate grounds for establishing such a connection. The New Testament explicitly teaches that Jesus is the wisdom of God. This type of ontological connection is unequivocally made by texts like 1 Corinthians 1:30, which declares that Jesus is "wisdom from God," and Colossians 2:3, which states that in Christ are "hidden all the treasures of wisdom and knowledge" (see also Colossians 1:15-17 and Matthew 11:19). As Tremper Longman notes, the apostle Paul teaches us that Jesus is "the very incarnation of wisdom." [3]
Proverbs and the Gospel of Jesus
A third connection between the book of Proverbs and Jesus Christ flows directly from the imperative inherent in the gospel indicative Jesus proclaimed. The book of Proverbs sets before its reader a choice between two different paths: the path of wisdom and the path of folly. Of course, the sage of Proverbs instructs and encourages his readers to choose the path of wisdom. A similar choice arises as a consequence of the gospel. In the New Testament context, the choice is between the secret wisdom of God now revealed in Jesus Christ and the folly offered by the world (1 Corinthians 2:6-8). Of course, like Proverbs, the New Testament instructs and encourages its readers to choose the wisdom of Christ. Old Testament scholars, Raymond Dillard and Tremper Longman, describe this connection between Proverbs and Jesus as follows:
Thus, as Christians read the book of Proverbs in the light of the continued revelation of the New Testament,t hey are confronted with the same questions as the ancient Israelites, but with a different nuance. Will we dine with Wisdom or with Folly? The Wisdom who beckons us is none other than Jesus Christ, while the folly that attempts to seduce is any created thing that we put in place of the Creator (Rom.1:22-23).
[4]
The wise man chooses Jesus and his gospel whereas the fool chooses the empty idolatry and folly of this world.
Proverbs and the Risen Jesus
The fourth connection between Jesus and the book of Proverbs is that the risen Jesus provides wisdom to his people. For example, during his earthly ministry Jesus promised his disciples that he would give them wisdom after his resurrection, "For I will give you words and wisdom that none of your adversaries will be able to resist or contradict," (Luke 21:15). This promise was initially fulfilled in Peter (Acts 2), Stephen (Acts 6:3, 10) and Paul (2 Peter 3:15), but it continues to be a gift promised to the entire church throughout the ages (Ephesians 1:17). Because of Jesus' work on our behalf, wisdom is a gift available for the asking as James declares, "If any of you lacks wisdom, he should ask God, who gives generously to all without finding fault, and it will be given to him," (James 1:5). Jesus is the giver of wisdom and one of the ways Jesus gives his people wisdom is by providing us with the book of Proverbs.
As we've seen in this article, Proverbs does legitimately speak of Jesus and such legitimate connections can be made without denigrating the face value of the Old Testament text. With the benefit of progressive revelation we can legitimately look back to Proverbs and see how it reveals to us that Jesus is the perfectly wise man, wisdom itself, the way of wisdom and the giver of wisdom. With this type of careful interpretation we come to see the truth of the reality that the wisdom of Jesus is far greater than the wisdom of Solomon (Matthew 12:42).
Finally, there is also a practical benefit to recognizing that Proverbs speaks of Jesus. Once we recognize that Jesus is the wise man of Proverbs we find a deeper impetus for embracing the life of wisdom outlined in Proverbs. For we know that when we live wisely according to Proverbs, we are in fact living like Christ, being conformed into his image and reflecting his glory to the world around us. The imperative to live a Proverbs driven life flows directly from the grand indicative that Jesus first lived that life for us.
____________________________________________________________________________
[1] Anthony Selvaggio, A Proverbs Driven Life (Wapwallopen, PA: Shepherd Press, expected summer 2008).
[2] Feminist scholars have also tried to abuse Proverbs 8 and its alleged connection to Jesus by overemphasizing the fact that wisdom is personified as a woman.
[3] Tremper Longman, Proverbs: Baker Commentary on the Old Testament Wisdom and Psalms (Grand Rapids, MI: Baker Academic, 2006), 67.
[4] Raymond Dillard and Tremper Longman, An Introduction to the Old Testament (Grand Rapids, MI: Zondervan, 1994), 245.
Rev. Anthony T. Selvaggio is a minister in the Reformed Presbyterian Church of North America and presently serves as Theologian-in-Residence at the Rochester Reformed Presbyterian Church in Rochester, NY. He also serves as a visiting professor at the Reformed Presbyterian Theological Seminary in Pittsburgh, PA. Rev. Selvaggio has authored two books (The Prophets Speak of Him and What the Bible Teaches About Marriage) and has forthcoming books on Proverbs and the Epistle of James which are expected to be released in summer 2008.

Helpful Sources on Jesus and Proverbs:
Bruce K. Waltke, The Book of Proverbs Chapters 1-15: NICOT (Grand Rapids, MI: Eerdmans, 2004), 126-133.

Tremper Longman, Proverbs: Baker Commentary on the Old Testament Wisdom and Psalms (Grand Rapids, MI: Baker Academic, 2006), 64-69.

Raymond Dillard and Tremper Longman, An Introduction to the Old Testament (Grand Rapids, MI: Zondervan, 1994), 245.