Ash Wednesday: Picking and Choosing our Piety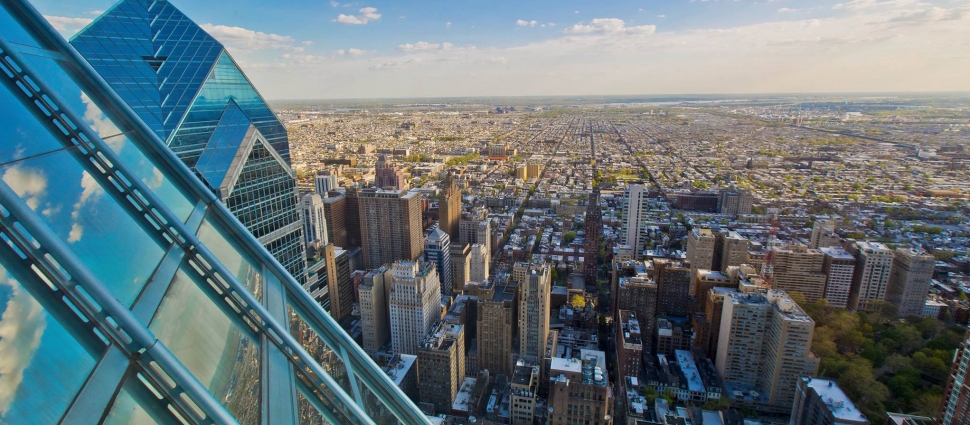 It's that time of year again: the ancient tradition of Lent, kick-started by Ash Wednesday. It is also the time of year when us confessional types brace ourselves for the annual onslaught of a more recent tradition: that of evangelical pundits, with no affiliation to such branches of the church, writing articles extolling Lent's virtues to their own eclectic constituency.
Liturgical calendars developed in the fourth century and beyond, as Christianity came to dominate the empire. Cultural dominance requires two things: control of time and space. The latter could be achieved through churches and relics. The former was achieved through developing a calendar which gave the rhythm of time a specifically Christian idiom. It remains a key part of Roman, Orthodox and later Anglican church practice.
The rise of Lent in non-Roman, Orthodox or Anglican circles is a fascinating phenomenon. I remember being on the campus of Princeton Theological Seminary a few years ago on Ash Wednesday and being greeted by a young man emerging from Miller Chapel with a black smudged cross on his forehead. That the bastion of nineteenth century Old School Presbyterianism had been reduced to this - an eclectic grab-bag of liturgical practices - struck me as sad. Old School Presbyterianism is a rich enough tradition not to need to plunder the Egyptians or even the Anglicans.
I can understand Anglicans observing Lent. Hey, I can even approve of them doing so when I am in an exceptionally good mood or have just awoken from a deep sleep and am still a little disoriented. It is part of their history. It connects to their formal liturgical history. All denominations and Christian traditions involve elements that are strictly speaking unbiblical but which shape their historic identity. For Anglicans, the liturgical calendar is just such a thing. These reasons are not compelling in a way that would make the calendar normative for all Christians, yet I can still see how they make sense to an Anglican. But just as celebrating July the Fourth makes sense for Americans but not for the English, the Chinese or the Lapps, so Ash Wednesday and Lent really make no sense to those who are Presbyterians, Baptists, or free church evangelicals.
What perplexes me is the need for people from these other groups to observe Ash Wednesday and Lent. My commitment to Christian liberty means that I certainly would not regard it as sinful in itself for them to do so; but that same commitment also means that I object most strongly to anybody trying to argue that it should be a normative practice for Christians, to impose it on their congregations, or to claim that it confers benefits unavailable elsewhere.
The imposition of ashes is intended as a means of reminding us that we are dust and forms part of a liturgical moment when sins are 'shriven' or forgiven. In fact, a well-constructed worship service should do that anyway. Precisely the same thing can be conveyed by the reading of God's Word, particularly the Law, followed by a corporate prayer of confession and then some words of gospel forgiveness drawn from an appropriate passage and read out loud to the congregation by the minister.
An appropriately rich Reformed sacramentalism also renders Ash Wednesday irrelevant. Infant baptism emphasizes better than anything else outside of the preached Word the priority of God's grace and the helplessness of sinlful humanity in the face of God. The Lord's Supper, both in its symbolism (humble elements of bread and wine) and its meaning (the feeding on Christ by faith) indicates our continuing weakness, fragility and utter dependence upon Christ.
In light of this, I suspect that the reasons evangelicals are rediscovering Lent is as much to do with the poverty of their own liturgical tradition as anything. American evangelicals are past masters at appropriating anything that catches their fancy in church history and claiming it as their own, from the ancient Fathers as the first emergents to the Old School men of Old Princeton as the precursors of the Young, Restless, and Reformed to Dietrich Bonhoeffer as modern American Evangelical. Yet if your own tradition lacks the historical, liturgical and theological depth for which you are looking, it may be time to join a church which can provide the same.
I also fear that it speaks of a certain carnality: The desire to do something which simply looks cool and which has a certain ostentatious spirituality about it. As an act of piety, it costs nothing yet implies a deep seriousness. In fact, far from revealing deep seriousness, in an evangelical context it simply exposes the superficiality, eclectic consumerism and underlying identity confusion of the movement.
Finally, it also puzzles me that time and energy is spent each year on extolling the virtues of Lent when comparatively little is spent on extolling the virtues of the Lord's Day. Presbyterianism has its liturgical calendar, its way of marking time: Six days of earthly pursuits and one day of rest and gathered worship. Of course, that is rather boring. Boring, that is, unless you understand the rich theology which underlies the Lord's Day and gathered worship, and realize that every week one meets together with fellow believers to taste a little bit of heaven on earth.
When Presbyterians and Baptists and free church evangelicals start attending Ash Wednesday services and observing Lent, one can only conclude that they have either been poorly instructed in the theology or the history of their own traditions, or that they have no theology and history. Or maybe they are simply exhibiting the attitude of the world around: They consume the bits and pieces which catch their attention in any tradition they find appealing, while eschewing the broader structure, demands and discipline which belonging to an historically rooted confessional community requires. Indeed, it is ironic that a season designed for self-denial is so often a symbol of this present age's ingrained consumerism.
Dr. Carl Trueman is the Paul Woolley Professor of Church History at Westminster Theological Seminary and the pastor of Cornerstone Orthodox Presbyterian Church in Ambler, PA. See his forthcoming book, Luther on the Christian Life: Cross and Freedom (Crossway, February 2015)