A Theology of John's Gospel and Letters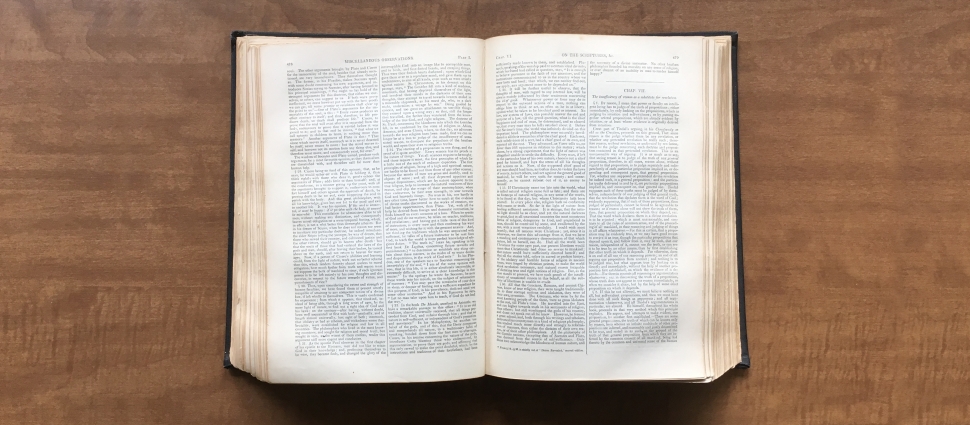 A Theology of John's Gospel and Letters
By: Andreas J. Kostenberger
652p.
Zondervan (2009)
When I began undertaking a writing project on the seven signs of John's Gospel my first instinct was to review everything Andreas Kostenberger had written on the subject. In my opinion (and many others more erudite than myself), when it comes to the Johannine studies there is no finer conservative evangelical scholar to turn to than Dr. Kostenberger. His latest contribution, A Theology of John's Gospel and Letters, only serves to further substantiate his preeminence in the field.
General Overview
In this book, Dr. Kostenberger provides the church with a comprehensive treatment of John's theology that is unparalleled. Kostenberger examines the historical, literary/linguistic and canonical aspects of John's Gospel and letters (this book does not address the book of Revelation). He also has an extensive section, totaling a massive 274 pages, on major themes in John's theology. Kostenberger provides an extensive bibliography on every major subject and his generous (and readable) footnotes are insightful and invaluable. The volume also benefits from Zondervan's high quality publishing. This book is attractively bound with a hardcover, wide margins, and a large readable font.
Part I
The first topic Kostenberger addresses is the historical framework for Johannine theology. This section consumes a mere 65 pages (with about 16 of these pages serving as an introduction to the book in which Kostenberger explains his biblical-theological methodology). Although it is relatively short in length, this opening section provides a sufficient overview of the major historical issues regarding John's Gospel and letters. The content here is very similar to what one would find in the introductory sections of most academic commentaries on John. One particular strength in this section is that Kostenberger interacts extensively with contemporary scholars such as James Dunn and Richard Bauckham.
Part II
The second major section of the volume is dedicated to the literary foundation for John's theology. This section alone is more than worth the price of the book. Here Kostenberger provides insights into topics including John's vocabulary, style and use of literary devices. I was particularly enlightened by his fine treatment of subjects such as the Johannine "misunderstandings" (141-145), John's use of irony (150-155) and John's use of symbolism (155-167). In his section on the structure of John's Gospel, Kostenberger raises mild objections against the traditional view of dividing John's Gospel into two major sections bearing the titles "The Book of Signs" (1:19-12:50) and the "The Book of Glory" (13:1-20:31), preferring instead to refer to the latter section as "The Book of Exaltation." Kostenberger finds it appropriately deficient to suggest the first section of John's Gospel ("The Book of Signs") is absent of Christ's glory! Part two concludes with a rich and extensive literary-theological reading of John's Gospel and letters. This is really a mini-biblical-theological commentary on John's Gospel and letters. Here Kostenberger offers his insights section by section. No one should preach on any pericope from John's Gospel or letters without referencing this section of Kostenberger's book!
Part III
In the third part of the book Kostenberger deals with major themes in Johannine theology. He begins this section by exploring John's worldview (with particular focus on Johannine dualism) and then deals with John's use of the Old Testament (this is a brief, but outstanding section). Having recently completed a manuscript on the seven signs of John's Gospel, I was particularly blessed by his section entitled "The Messiah and His Signs" (311-335). (I only wish that I had the volume at my disposal at the time of writing! Thankfully, I had Kostenberger's treatment of the subject from his many other extant publications.) I am persuaded by Kostenberger's cogent argumentation on this unique aspect of John's Gospel, particularly his contention that there are indeed seven signs in John's Gospel and that Jesus' cleansing of the temple in John 2:14-17 is numbered among them (this is in opposition to those scholars who argue that Christ's resurrection is the seventh sign). Kostenberger also provides helpful sections on the role of the Word and Creation and the Trinity. Two additional superlative sections in this part of the volume are those dealing with Jesus' fulfillment of the festal symbolism and John's use of the cosmic trial motif. In dealing with these areas Kostenberger's refined biblical-theological skills shine forth brilliantly. The third part of the volume concludes with treatments of the new Messianic community, the Johannine love ethic and John's theology of the cross.
Part IV
The final part of the volume examines John's Gospel and letters in light the rest of the canon. Although this section is extremely brief (a mere 18 pages), it provides useful and fresh contributions regarding how John's Gospel was intentionally structured to supplement the accounts of the Synoptic writers. Once again Kostenberger helpfully interacts with contemporary scholarship, particularly that of Richard Bauckman.
Conclusion and Assessment
This volume should be in every pastor's library. If you are preaching on John's Gospel, or intend to preach on it in the future, this volume should be on your desk and read alongside Kostenberger's or D.A. Carson's commentary on John. This book will act as a necessary biblical-theological supplement to your exegetical work. The book will also serve as a fine textbook for a course on John's theology in seminary or college. I highly recommend purchasing this volume. Thus far, it is Kostenberger's magnum opus on the topic of John's theology.
Anthony T. Selvaggio is a Teaching Elder in the RPCNA and presently contributes to the teaching ministry of the Rochester Reformed Presbyterian Church, Rochester, NY. He is the author of several books including a forthcoming book on the seven signs of John's Gospel (Reformation Heritage Books, expected 2010).



Anthony Selvaggio, "A Theology of John's Gospel and Letters", Publication (January 2010)
© Alliance of Confessing Evangelicals Inc, 1716 Spruce St Philadelphia PA 19103 USA.
This article was originally published in reformation21.org, the online magazine of the Alliance of Confessing Evangelicals. The Alliance calls the twenty-first century church to a modern reformation through broadcasting, events, and publishing. This article and additional resources can be found at AllianceNet.org or by calling 800-956-2644.
This article may be duplicated in its entirety and without edit, including this full disclaimer for personal, small group, non-commercial use. No more than 200 copies may be made. No electronic use beyond email is permitted. Any use other then those listed herein are forbidden without prior written permission. All rights reserved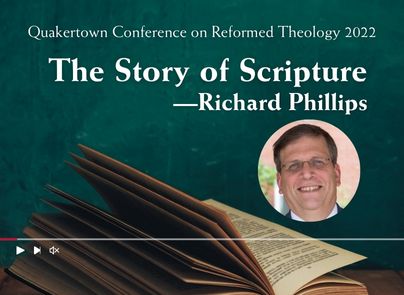 The Story of Scripture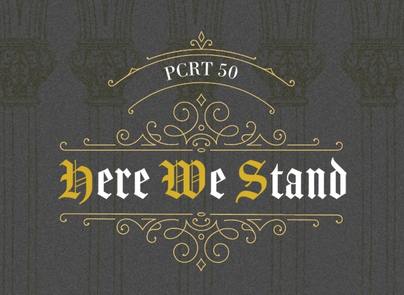 Register for the Philadelphia Conference on Reformed Theology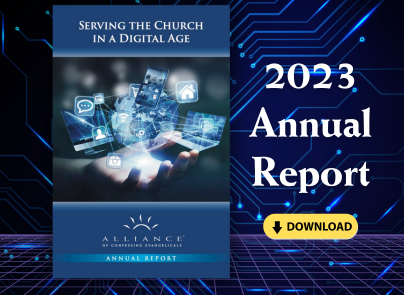 2023 Annual Report