A Mind For God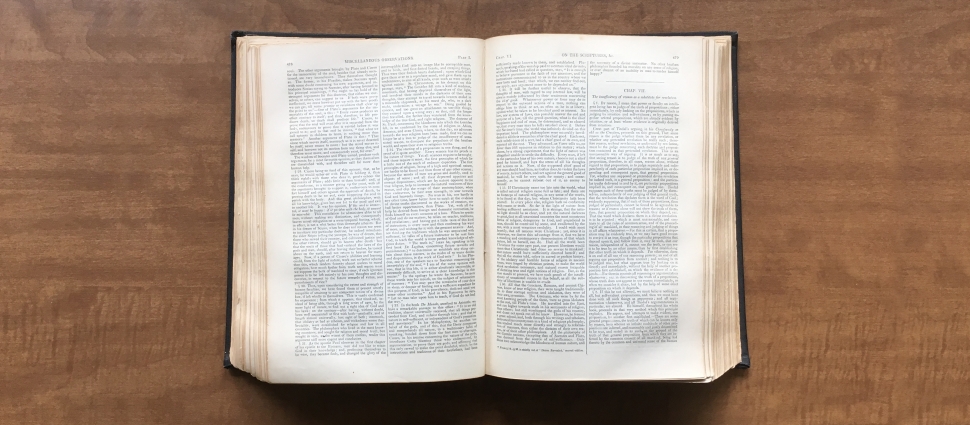 When I stop to reflect on the beloved doctrines of the reformed and evangelical faith, I always find the doctrine of the Lordship of Christ among the most precious. Why? Simply put, it is the source of our salvation and the basis for our confidence in life and ministry.
But more than this, the Lordship of Christ is the heart of our calling as Christians. As those who bear the name of Christ, our obsession is to see every sphere of life under His authority. We have sworn our allegiance to Him, and there is nothing we are more desirous of than to see, "Your kingdom come, your will be done, on earth as it is in heaven" (Matt. 6:10)
Though I suspect that much of evangelicalism would agree with me, few I'm afraid have given consideration to how this precious doctrine reorients our thought life. Thankfully, in A Mind for God, James Emery White advances a proposal to change just that, instructing us in how we serve God by thinking His thoughts after Him.
This work is a brief introduction to the necessity of thinking in a distinctively Christian way: thinking that is informed by Scripture and guided by the Holy Spirit. White realizes, along with many respectable historians and scholars; that evangelicalism has not taken this responsibility seriously in recent years, which is why the Christian foundations laid by our spiritual forefathers is giving way to the pressures of liberalism, technology, and pluralism today. By failing to engage our minds in the battle of ideas, many evangelicals have been taken captive, consciously or subconsciously, by the beliefs, priorities, and practices of these false ideologies--resulting in a church demographic almost indistinguishable from the world.
White longs to see this pattern reversed, to see the church take up her Christian calling and once again "take captive every thought to make it obedient to Christ" (2 Cor. 10:5). White contends that the health of the Church and the growth of the Kingdom of God depend on this work, and if the Church desires to make a sustained impact on culture in the years to come, we must be careful to set forth a combination of Biblically compelling arguments and faithful practice today.
In White's proposal, he sketches out a very large investment to study, and especially reading. Leaning on a recent report from the National Endowment of the Arts, White is appalled by the rapid decline in reading among adults, evidenced most sharply among young adults. According to White, this trend must change among Christians, if we ever hope to gain a sense of the prevailing worldviews, possess knowledge of arguments, and formulate answers to the objections that detractors raise against the Faith. White reminds us that we are people of "the Book," which means reading is the foundation on which our minds and hearts develop; it's the way God has designed it, and we neglect it to our peril.
But what should the Christian read? Well, as you'd expect, Christian reading begins and is sustained by the Scripture. Without this foundation, no significant advance in Christian thinking can be had. But White implores us not stop with Scripture, but to extend our reading into all areas of life, across many disciplines, especially the "great books" of literature, history, science, politics, economics, and cultural studies. When the Christian reads wisely and reflects deeply on how the Scripture speaks into all areas of life, he matures spiritually, being transformed by the renewing of his mind (Rom. 12:2). In addition, our effectiveness in witnessing and discipleship are increased, since we are learning how all knowledge finds its meaning in Christ and His rule over all.
Midway through the work, White provides a very helpful chapter on an often-overlooked subject, a rule for the mind. Like the Benedictine monks of centuries past, White contends that our study plans often fail because we do not establish a "rule of learning," a set of disciplines that we impose on our life in order to accomplish what is important. As you and I know, good intentions are not enough; we must determine to structure our lives through godly habits that encourage us toward our (God's!) goals. This practice, as saints of old testify, requires intentionality and regular recommitment, but for those who purpose themselves for the task, lasting spiritual formation is the reward.
Oh, and before you close the book, don't forget the appendix. White provides three very helpful book lists to help the beginner get started. Also, given the ever-expanding technological resources now available, White points readers to various audio helps, learning centers, websites, and periodicals that the Christian thinker would not want to miss. Though not all the suggestions are of equal value, there are more than enough good recommendations to keep one busy for a good long while!
In a day where more and more Christians prefer humble ignorance to a cultivated mind and where the newest bestseller receives more attention than Christian classics, White's introduction to Christian thinking is not a moment too soon. In a little over a hundred pages, we're exposed to the world of the mind and principles by which our minds can be enlisted in the work of God for the glory of God. White understands our time to be filled with great promise and opportunity, like no other time in human history. But, equally so, ours is a time of great peril. We cannot continue to shirk our God-given responsibility to think and live in a consistently Christian manner. At heart, it's a question of worship. Will we be conformed to this world or transformed by the renewing of our minds? Time will be our biographer; let us choose today what story will be told of us.
James Emery White - Downers Grove: IVP, 2006
Review By Nate Shurden, Assistant to the Editorial Director, reformation21