Bully Pulpit: Bookworms & Beach Bums
OK kids, it's summer and your reading list is out! Grab your flip flops, sunscreen, a good read and join the Spin Gang by the shore. My my, Todd's looking rather bronzed in his white-beater and Bermuda shorts - those trips to the tanning salon really paid off. Aimee's shownin' off her beach-smarts in an SPF 100 denim jumper - class! As for Carl, he was last seen turning 50 shades of red seeking refuge at the cabana… Zinfandel in hand. Scandal! So clearly our team doesn't do the beach well but at least they're well-read! Hear them share what they'll be reading this summer - it's an interesting mix of theological and fictional books to enhance any beach-bumming experience you may have planned this season.
---
For this week's Bully Pulpit, The Alliance of Confessing Evangelicals would like to give away a couple free copies of Developing a Christian Mind: Learning to Think and Act Biblically w/ Study Guide by James Boice. You can enter here for a chance to win, or purchase this product on Reformed Resources.
---
MoS's Summer Reading List
Todd:
The Church of Christ - James Bannerman
Stalin: Volume I: Paradoxes of Power - Stephen Kotkin
The Buried Giant - Kazuo Ishiguro
The World Beyond Your Head - Matthew Crawford
The Critic's Companion to the Works of Carl Trueman by Todd Pruitt
Carl:
Paradise Lost - John Milton
Jane Eyre - Charlotte Bronte
In the Company of Preachers - Richard Lischer
Shop Class as Soul Craft - Matthew Crawford
Aimee:
Hidden But Now Revealed: A Biblical Theology of Mystery - G.K. Beale and Benjamin Ladd
A Severe Mercy - Sheldon Vanauken
Journibles
Short stories - Flannery O'Connor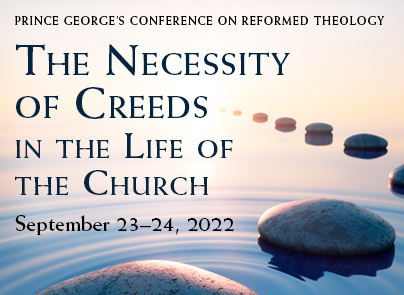 Craig Carter • J.V. Fesko