Watson's Wisdom on Prayer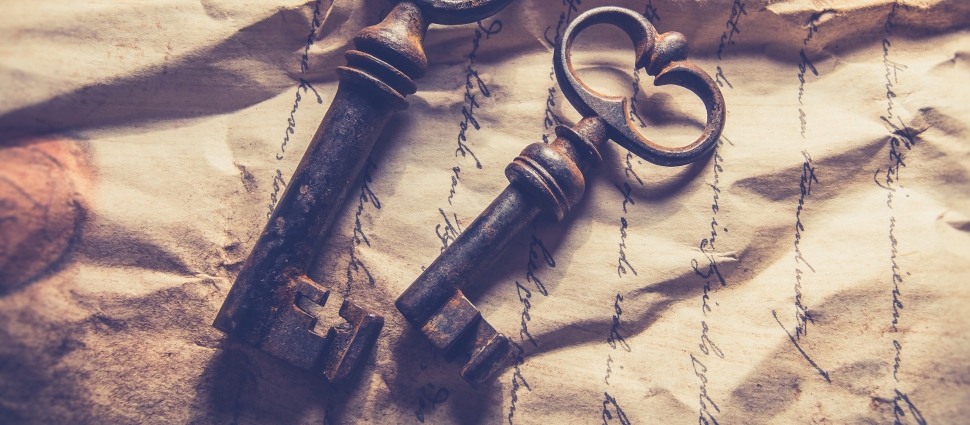 Thomas Watson (ca. 1620-1686) was a great Presbyterian Puritan preacher who wrote much and whose books are still read today. Watson's most famous work, A Body of Practical Divinity, published posthumously in 1692, consisted of 176 sermons on the Westminster Shorter Catechism. Watson was a clear writer, adept at providing memorable phrases and illustrations. He joined theological understanding with warm spirituality and piety. When he died suddenly, he was engaged in private prayer.
Watson's wisdom lives on, especially his wisdom on prayer. Prayer was central and crucial in Watson's understanding of Christian faith and life. He wrote that a godly person "will as soon live without food, as without prayer." For "in Prayer we draw nigh to God." Faith is necessary in prayer: "Faith must take Prayer by the hand, or there is no coming nigh to God." "Prayer is the Key of Heaven," said Watson, but "faith is the Hand that turns it." "Prayer without Faith is unsuccessful," Watson believed. Most simply: "A Prayer that is Faithles is Fruitles."
What wisdom from Watson is especially important for us today?
A Gracious Calm in the Soul
The story of Jesus calming the turbulent sea wonderfully conveys his power, love, and the peace Jesus brings. When Jesus spoke, "the wind ceased, and there was a dead calm" (Mark 4:39).
Watson referred to this story when he wrote that "prayer does to the heart, as Christ did to the sea, when it was tempestuous, he rebuked the wind, and there was a great calm; so when the passions are up, and the will is apt to mutiny against God, Prayer makes a gracious calm in the soul." This is what we need, too. In the midst of all the storms of our lives, we need "calm in the soul." We cannot create this in ourselves. Only Jesus can convey calm to us. Jesus provides "the peace of God, which surpasses all understanding" (Philippians 4:7) which can "calm our Spirits, and conquer our Wills," wrote Watson, so we have peace and can trust Christ. Through prayer the "peace of Christ" (Colossians 3:15) can bring "a gracious calm" to us.
Delayed But Not Denied
We pray in faith, believing God hears and answers our prayers. But sometimes, those answers seem to be a long time in coming! We like immediacy: Hand over a credit card and receive our purchase—right away. But God's answers are not always speedy or instantaneous. Our faith may get frayed as we await God's response to our prayers.
But lest we falter in faith, hear Watson when he said:
"God may hear us when we do not hear from him; as soon as prayer is made God hears it, though he doth not presently answer. A friend may receive our letter, though he doth not presently send us an answer of it….God may delay prayer, and yet not deny."
Our waiting for God's answers to our prayers does not mean God is inattentive or indifferent or choosing not to respond to our petitions. Instead, our focus should be on trusting that God will act in our best interests at the time God chooses. God's will is to be gracious to us and we can believe God's timing is the best. While we may feel our prayers are delayed, they are not necessarily denied. So we preserve in faith; and keep open to ways God may be answering our prayers—ways we do not expect or maybe even easily recognize. God's timing is best!
Benefits of Christ Come Through Prayer
We pray in faith. We pray believing in Jesus Christ. We believe in who Jesus is: the eternal Son of God. We believe in what Jesus has done: He is "the sacrifice that takes away our sin" (see Hebrews 9:23-28). Jesus Christ died for us (Romans 5:8). By faith we receive the benefits of Christ's death—forgiveness and new life in Christ (see Romans 5:1). Our faith is expressed through prayer. We confess our "faith in the Son of God, who loved me and gave himself for me" (Galatians 2:20). We acknowledge our sin. We confess Christ as our Savior. We acknowledge Jesus Christ as Lord of our lives. We receive God's Holy Spirit and are reconciled with God to become a "new creation" (2 Corinthians 5:17).
In short, said Watson: "All the benefits of Christ's redemption are handed over to us by prayer." As he expressed it: "Prayer is the golden Key that opens Heaven. The Tree of the Promise will not drop its Fruit unless shaked by the hand of prayer." Through prayer we receive what Jesus Christ has done for us. Our ongoing prayers as we live by faith are to continue to receive all Jesus wishes to give us for our lives of faith through the Holy Spirit. All the promises of God find their "yes" in Jesus Christ" (2 Corinthians 1:20). We experience God's promises in Christ and Christ's benefits to us by faith…through prayer!
Pray for Others
We need always to consider whether our prayers are becoming too self-centered. It is easy to barrage God with our requests—what we want, what we think God should do, and the ways we think God should bless us. Petitions for ourselves have a rightful place in our prayers. God wants us to express our deep needs through prayer. But our petitions should not stop with ourselves. God wants us to have a wider vision and a broader care. There is more to prayer than "us." The "more" is that God wants us to have an outward focus. Our prayers should ascend for the world, for the church, and for other persons. We need to petition God on behalf of the needs that are beyond our own.
Watson illustrated this from nature. He wrote: "Let us pray for others as well as for our selves….Spiders work only for themselves, but bees work for the good of others….The springs refresh others with their crystal streams; the sun enlightens others with its golden beams; the more a Christian is ennobeled with grace, the more he besieges heaven with his prayers for others. If we are members of the Body mystical, we cannot but have a sympathy with others in their wants, and this sympathy sets us a praying for them." Our prayers for others should lead us to "besiege heaven" on their behalf. This points to passion that the needs of others be met. Do we pray with this urgency for others? Do our hearts reach out in love and care for them? Paul said to the Thessalonians: "We always pray for you" (2 Thessalonians 1:11). Are our arms of love extended through prayer to embrace others in their needs?
A Stock of Prayer Going for Me
We pray for others. Prayer binds Christians together—with Christ and with each other. As we pray for others, others pray for us. In the whole church of Jesus Christ throughout the world, Christians heed the biblical injunction: "Pray for one another" (James 5:16). We sometimes forget we are bound to other Christian believers, near and far. Prayer unites us.
Watson reminds us of this when he pictured the ways God's people pray for one another, benefiting the whole church. He wrote: "Thus the prayers of the saints work for good to the Body mystical. And this is no small privilege to a child of God, that he hath a constant trade of prayer driven for him. When he comes into any place, he may say, 'I have some prayer here, nay, all the world over I have a stock of prayer going for me; when I am indisposed, and out of tune, others are praying for me, who are quick and lively.' Thus the best things work for good to the people of God." This encourages and blesses us. Our prayers for others are accompanied by prayers of others for us!
* * *
Thomas Watson's wisdom on prayer can strengthen and deepen our devotion in prayer. We have a gracious calm in our soul. We trust God's answers and timing. We receive the benefits of Christ. We pray for others. Others pray for us. We pray in faith. We receive the blessings God gives. We pray for needs. Remember—and practice—Watson's wisdom on prayer for a stronger and deeper experience of drawing "nigh to God"!
Editor's Note: Read more in Dr. McKim's latest book, Everyday Prayer with the Puritans.
---
Donald K. McKim is a retired minister in the Presbyterian Church (USA). He is a former pastor, seminary Academic Dean and Professor of Theology, as well as Executive Editor for Theology and Reference for Westminster John Knox Press. He has written and edited a number of books including Everyday Prayer with the Puritans; Coffee with Calvin: Daily Devotions; and the Encyclopedia of the Reformed Faith. He and his wife LindaJo live in Germantown, Tennessee.
---
Related Links
Matthew Henry's Method for Prayer, a free online publication from the Alliance of Confessing Evangelicals
"Anglican Thomas Watson's Prayer" by Henry Jansma
Part 1 || Part 2 || Part 3
"The Simplicity and Profundity of Prayer" by Mark Johnston
"The Valley of Vision," edited by Arthur Bennett
"A Method for Prayer" by Matthew Henry (print version)
Everyday Prayer with John Calvin by Donald K. McKim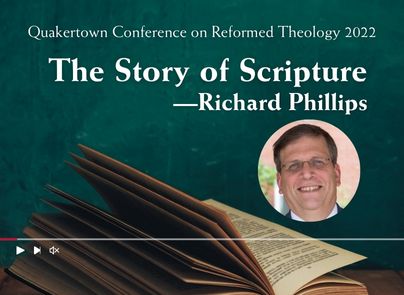 The Story of Scripture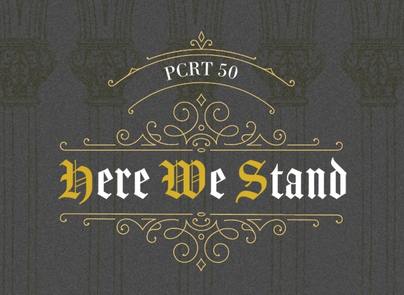 Register for the Philadelphia Conference on Reformed Theology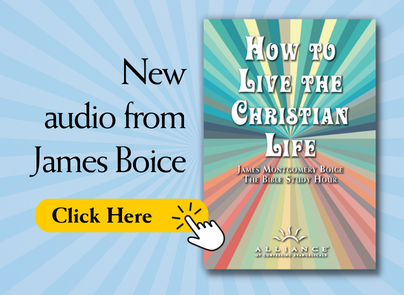 New audio from James Boice