The Life and Works of John Geree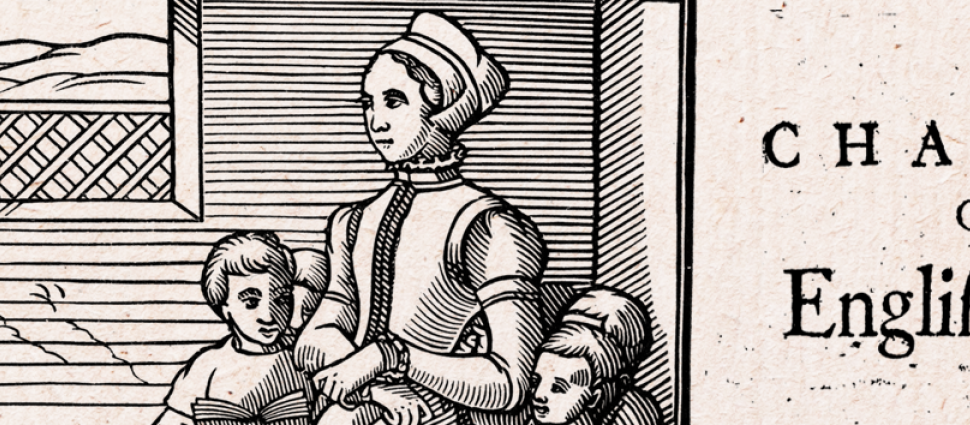 The Life of John Geree
John Geree is thought to have been born in 1601 in Yorkshire County in the north of England. He entered Magdalen Hall, Oxford University in 1615 and graduated B.A. in 1619 and M.A. in 1621. While it may seem extraordinary to us to have a Master's degree by age 20, this was par for the course in seventeenth century England.[1]
Geree was then ordained to the ministry of the Church of England and ministered in the town of Tewkesbury in Gloucestershire County, on the western border of England and Wales. Because of his "Puritan" sympathies in not conforming to all the ceremonies of the Book of Common Prayer, he was silenced sometime after 1624 by the bishop of Gloucester, Godfrey Goodman (1582/83–1656). As an aside, I should mention that "Puritan" is not a theological term in opposition to "Anglican," for example. Those who were considered "Puritans" were English Reformed pastors and theologians who desired the wellbeing and continual reformation of the English Church, but differed with non-"Puritan" colleagues on what that continual reformation looked like.[2]
Geree was not restored to the ministry until 1641 at the beginning of the English Civil War between Parliament and King Charles I (1600–1649). Parliament has establish a "Committee for Plundered Ministers," initially tasked with restoring pastors to their congregations. Then in 1646 he was appointed to serve in the city of St. Albans in Hertfordshire County. This was roughly 19 miles/31 kilometers north of London. His final ministry began in 1647 with his appointment to the unusual London parish of St. Faith under St. Paul's. It was there that he was supposed to have died and been buried.
The Writings of John Geree
A survey of Geree's major writings reveal that while he was a "Puritan" in the sense that I described above, he was conservative and moderate. He defended the standard Protestant and Reformed doctrine of infant baptism against John Tombes (1603–1676), a Baptist and former fellow-student, in Vindiciae Paedo-baptismi: or a vindication of Infant Baptism, in a full answer to Mr Tombs his Twelve Arguments alleged against it in his Exercitation and whatsoever is rational, or material in his answer to Mr Marshals Sermon(J. Field for Christopher Meredith: London, 1646). Tombes would respond to Geree's treatise, to which Geree re-responded with Vindiciaw Vindiciarum: or a vindication of his Vindication of Infant-baptisme: from the exceptions of M. Harrison, in his Paedo-Baptisme Oppugned, and from the exceptions of M. Tombes, in his chief Digressions of his late Apology(A.M. for Christopher Meredith, London 1647).
While he wrote against the English Church's traditional episcopal government (rule by a hierarchy of ordained ministers), he did so as a royalist, whom Richard Baxter said, "died at the news of the king's death." In this vein he wrote, A Case of Conscience Resolved. Wherein it is cleared that the king may without impeachment to his oath touching the clergy at coronation consent to the abrogation of Episcopacy. And the objections against it in two learned treatises, printed at Oxford, fully answered (M. Simmons for J. Bartlet: London 1646). In this treatisehe soughtto make a way for the king to abolish episcopacy without breaking his coronation oath. He then wrote a follow-up entitled, Σινιοῥῥαγία. The Sifter's Sieve Broken, or a reply to Doctor Boughen's sifting my Case of Conscience touching the king's coronation oath: wherein in cleared that bishops are not jure divino(London: printed for Christopher Meredith, 1648).
He wrote against the Roman Catholic Church in The Down-Fall of Anti-Christ: or, the power of preaching to pull down Popery. In a briefe treatise on 2 Thessal.ii.8(R. Oulton for J. Bartlet; London 1641). In contrast to Rome, he wrote in defense of the English Church, its further reformation, but not separating from it: Vindiciae Ecclesiae Anglicanae: or, ten cases resolved, which discover, that though there bee need of reformation in, yet not of Separation from the Churches of Christ in England, etc (R. Cotes for Ralph Smith: London 1644).
About the Modern Edition
In the edition available on ReformedResources.org,  I have done several things to help modern readers. I have modernized spelling, adding footnotes with the original wording where needed. Since in the original there are over one hundred marginal notes to Scripture passages being alluded to, I have added these to the footnotes as well. One should not skip over this impressive feature to see how Geree utilized Scripture in his arguments. Finally, I have also added headings to divide up the treatise for ease of reading, seeing the flow of Geree's argument.
Tolle lege. Take up and read!
---
[1]The History of the University of Oxford, Volume IV: Seventeenth-Century Oxford, ed. Nicholas Tyacke (Oxford: Clarendon Press, 1997).
[2]For an accessible survey of the massive academic debate about the use of the term "Puritan," see Ian Hugh Clary, "'Hot Protestants': A Taxonomy of English Puritanism." Puritan Reformed Journal 2:1 (January 2010): 41–66.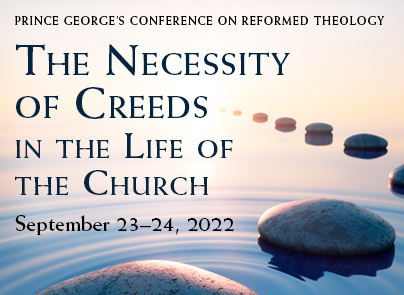 Craig Carter • J.V. Fesko