The Imitation of Christ (2)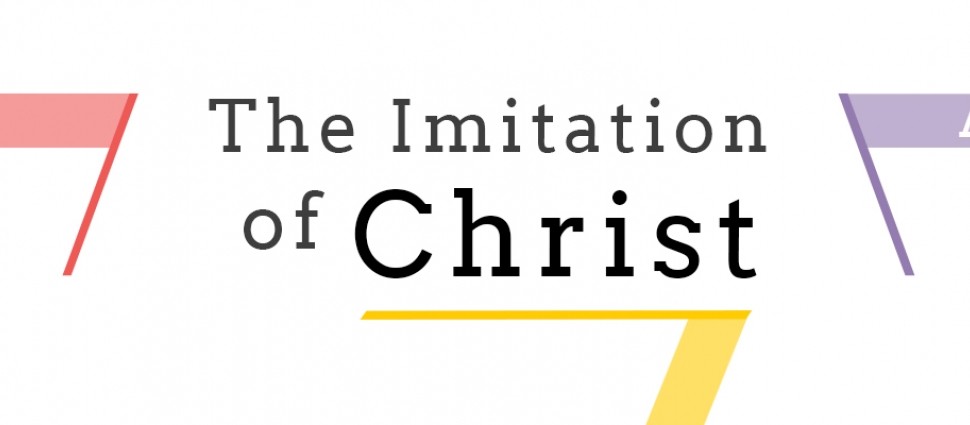 For part 1 of this series, see here.
There are two errors that need to be avoided regarding the doctrine of the imitation of Christ. One error is theological liberalism or moralism, which teaches that Jesus suffered and died merely to set an example for us to follow. This is a serious error and is, as the puritan Nathanael Vincent stated "heretical in a very high degree." The other error is what has been historically called antinomianism. This view states that the imitation of Christ is not necessary for salvation. It is this serious error that I want to address in the present article.
Since turning Jesus into a mere example is so horrendous, it is easy to embrace the idea that Jesus isn't an example at all. We don't die for our sins. Jesus did. He saves us, we don't save ourselves. That means, according to this view, that you can't make following Jesus necessary for salvation. If you do then you are basically saying that you are your own redeemer or at least co-redeemer. And that is nothing short of legalism or moralism. Hence, we must be completely passive in salvation. We don't do anything whatsoever in relation to our salvation.
There is a certain attractiveness to this position, particularly when its adherents passionately proclaim the all-sufficient work of Christ. The same of course may be said about certain liberal preachers who exalt Jesus and love. The Christian naturally leaps at the name of Jesus, his finished work, and love. Problems arise when we redefine terms and/or when we deny important truths.
Antinomianism denies the requirement of imitating Christ. That is the problem. But before I explain why that is a problem, I want to emphasize that not one iota of a Christian's imitation of Christ atones for sin or merits eternal life. Nothing that we do contributes to the saving work of Jesus. Jesus, and Jesus alone, saves us from our sins and gives us the right to eternal glory. Indeed, Jesus saves us from all the ways in which we fall short in imitating him. Nathanael Vincent said, "Understand, that no sufferings that you can undergo for Christ's sake, are satisfactory for your iniquities." So, why is denying the need to imitate Christ a problem?
First, as Vincent argues in his sermon, the Scriptures teach that one end of Christ in suffering is that he might leave us an example. Peter says that Christ left us an example that we should follow in his steps (1 Peter 2:20-21).  Paul says to imitate him just as he also imitates Christ (1 Cor. 11:1). He also says that we are to be imitators of God and walk in love as Christ loved us and gave himself up for us (Eph. 5:1-2). John says in his first epistle that we ought to walk in the same way that Jesus walked (1 John 2:6).
Second, it is wrong to teach people that you don't have to imitate Christ or do anything for salvation because you do have to imitate Christ for salvation. Paul says that we need to suffer with Christ in order that we may also be glorified with him (Rom. 8:17). Jesus says that you must hate your life (i.e. put God first, even as Jesus did) in order to keep it for eternal life (John 12:25). Jesus also said that you must follow him, and if you do, then you will be where he is, which is in glory (John 12:26). Vincent wrote: "Conformity to Christ in his humiliation will end in a conformity to him in his exaltation."
Following or imitating Christ by denying yourself and putting God first is not an option for the Christian. This is not an elective for the extra-spiritual Christian. This is a core requirement. You must follow Jesus. If you don't and love your life instead, then you will lose it (John 12:25).
Once again, let me stress that our following Christ doesn't add to the finished work of Christ. You won't enter glory because you hated your life and followed Jesus. You will enter glory because Jesus died for your sins and rose again for your justification. Hating your life and following Jesus is the way or means by which you travel to glory and possess it. Imitating Jesus is the narrow road that leads to life. Commenting on John 12:20-26, John Brown (1784-1858) wrote:
The terms of discipleship, my brethren, are unaltered, and unalterable. Are we thus servants of Christ? We call him Lord, Lord; but are we following him in self-denied service and suffering? are we lovers of our lives in the sense in which he requires us to be haters of them? – i.e. are we lovers of ourselves more than lovers of him,- fonder of earth than heaven,- more taken up with time than eternity? Let no man be deceived- let no man deceive himself- on this point. A mistake here, even though temporary, is hazardous- if persisted in, must be fatal. We can have no part in making atonement-it is unnecessary-it is impossible; but we must have part in the spirit in which the atonement was made.
In other words, Jesus accomplished salvation for us and the Spirit applies it to us. But we must still work out that salvation with fear and trembling. We need to repent, believe and obey the Lord. Redemption accomplished, applied and exercised.
Navigating the strait of the imitation of Christ requires skill. You need to avoid the Scylla of theological liberalism or moralism and the Charybdis of antinomianism. Jesus is not merely our example or merely our redeemer. He is both. "He hath bequeathed blessings never enough to be valued, in his testament: he has also left us an incomparable example (Vincent)."