The Family Altar (3)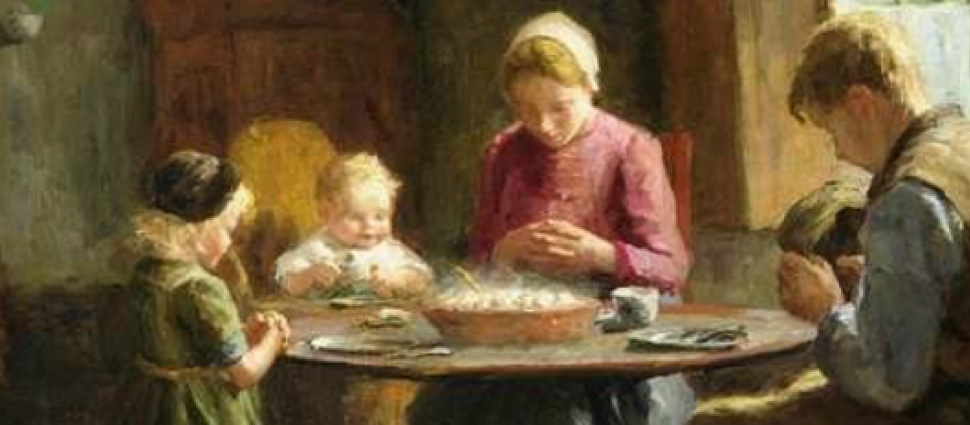 T

he family worship (see parts #1, #2) that Oliver Heywood envisioned contained three basic elements: reading scripture, singing Psalms, and prayer. To this we might add reading from works of great theologians or famous sermons, but only as a means for explaining Scripture. They would not be the sole point and purpose of worship. Within the pages of The Family Altar, Heywood gave numerous other instructions on how family worship should take place. Here are some of his suggestions.
1.

When should families pray?
"1) You must be sure to pray for a blessing at meals, 1 Tim. 4:4, 5. 2) Take your family at meal time to seek God, and read his scriptures, to sing God's praise, and to perform family duty, morning and evening. 3) Let it be a stated time, if possible, known to the family, that none may plead excuse for their absence: but that the whole family may attend. 4) Yet if some extraordinary accident intervene, you must not think yourselves so precisely bound to a time, as to be perplexed in conscience for omission, but take another more convenient time, which may more directly suit your occasions." (Works, 4:407)
2.

And what if someone cannot be there for family worship time due to travel or other activities?
"But if possible, so arrange your worldly concerns, as not to hinder your family exercise, prudent foresight may be of great service here: but if your calling be such, that this cannot be, do as the Israelites did, gather double the day or night before, two omers for a man or family, lay in for the day following, what may stand you in stead by pleading with God, for what you will need." (Works, 4:407-408)
3.

Make sure that you are hearing the Word of God preached properly in church, for that will benefit your family worship time.
"Attend upon a powerful ministry. There you will hear directions, motives, precepts, promises, scripture arguments to quicken and direct you in this practice; there you may gain knowledge of God the object of worship, of Christ the mediator and advocate, of the Holy Ghost that must assist you; there you will get a good understanding of God's mind and will, which will furnish you with ability, and further your acquaintance with God." (Works, 4:378)
4.

If you are unsure how to pray or feel you are not good at it, you should pray even more, for "by running men learn to run, by writing they learn to write: so by praying you will best learn to pray." (Works, 4:386)
5.

By the same token, if you want to be a pious family, spend time with other pious families.
"Frequent Christian society; converse with pious, praying persons, this will help you in family exercises and worship, not only as it is a good example, but as it assimilates you to them, and also as it provokes to a holy emulation, it will make you shame with yourselves, that such as had no better assistance or higher education than you, have yet attained to such knowledge, gifts, and elocution; this will make you admire the grace of God in them, and think it not impossible, but that the same grace may do as much in you." (Works, 4:383)
6.

When you move into a new house, mark the occasion with prayer.
"Dedicate your houses to the Lord. So did God's servants of old, when they had built a new house they dedicated it, Deut. 20:5; when they had been banished from it, and were restored, they again dedicated it as David did, when Absalom had polluted it." (Works, 4:372-373)
7.

Whenever God answers prayer with a blessing, do something to memorialize the occasion. Heywood says "when you experience signal mercies, set up an Ebenezer, and say, 'hitherto hath the Lord helped us'…" (Works, 4:387)
8.

It is alright to use set prayers, but one should not depend upon them entirely, for "every Christian, even the meanest and weakest hath the gift and spirit of prayer…" (Works, 4:411)
9.

Prayer must not be merely an intellectual exercise or emotional exclamation, but something deeper. He writes "study not to speak fine but fit words, not many but weighty, proceeding from thy heart, directed unto God, and pertinent to the matter in hand." (Works, 4:377)
10.

Know the success or your family worship time does not ultimately rest in your own abilities, but the power of God.
"The weaker you think yourselves…the more likely you are to depend on the right means of your acceptance, that is, the Spirit of Christ for assistance, and the merit and intercession of Christ for acceptance." (Works, 4:418)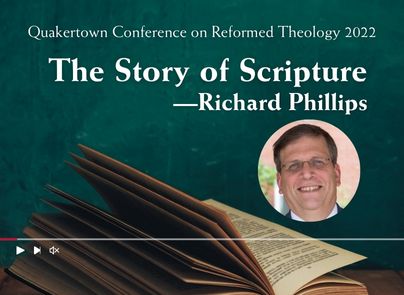 The Story of Scripture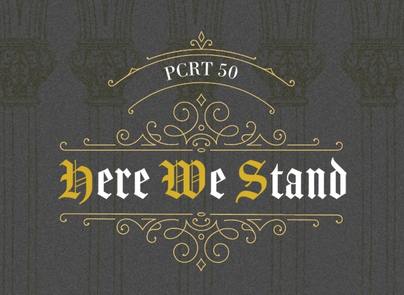 Register for the Philadelphia Conference on Reformed Theology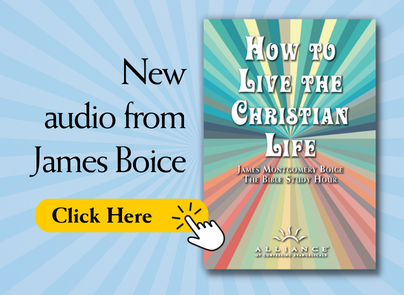 New audio from James Boice