The Crook In the Lot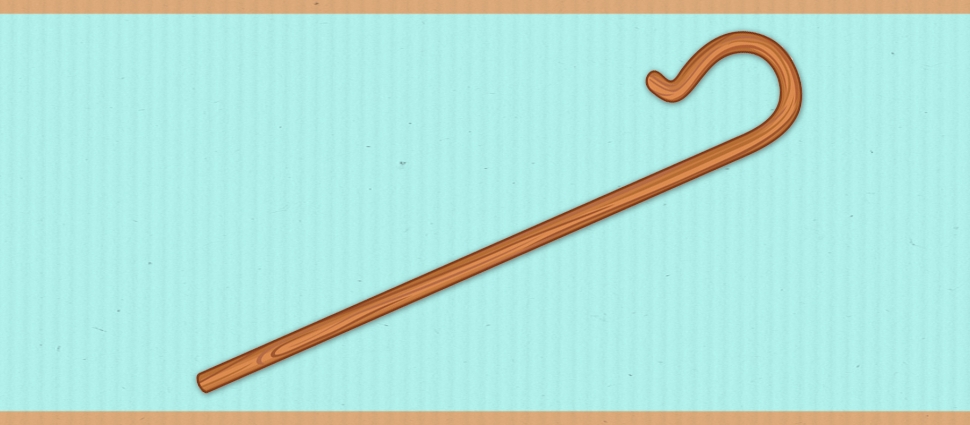 One of the first people that I hope to meet in heaven is the Scottish theologian Thomas Boston.[1] I admire the man for the depth of his theology; Jonathan Edwards said that Boston's work on the covenants distinguished him as a "truly great divine."[2] I also admire for the breadth of his writing: twelve thick volumes on almost every doctrine of the Christian faith, taught from every book of the Bible. I admire Thomas Boston even more for his faithfulness as a pastor over twenty-five years in the same rural parish. But I admire him most of all for his perseverance through suffering.
Thomas Boston was a melancholy man, prone to seasons of discouragement in the Christian life. He was often in poor health, even though he never missed his turn in the pulpit. His wife suffered from chronic illness of the body, and perhaps also the mind. But perhaps the couple's greatest trial was the death of their children: they lost six of their ten babies.
One loss was especially tragic. Boston had already lost a son named Ebenezer, which in the Bible means "Hitherto hath the Lord helped us" (1 Sam. 7:12 KJV). When his wife gave birth to another son, he considered naming the new child Ebenezer as well. Yet the minister hesitated. Naming the boy Ebenezer would be a testimony of hope in the faithfulness of God. But what if this child died, too, and the family had to bury another Ebenezer? That would be a loss too bitter to bear. By faith Boston decided to name his son Ebenezer. Yet the child was sickly, and despite the urgent prayers of his parents, he never recovered. As the grieving father wrote in his Memoirs, "it pleased the Lord that he also was removed from me."[3]
After suffering such a heavy loss, many people would be tempted to drop out of ministry, to argue with God, or to even abandon their faith. Thomas Boston did none of these; he continued believing in the goodness andthe sovereignty of God. Rather than turning away from the Lord in times of trial, he turned towards the Lord for help and comfort.
Boston's perseverance through suffering is worthy not only of our admiration, but also of our imitation. One way to learn from his example is to read his classic sermon on the sovereignty of God, which is one of the last things he prepared for publication before he died. Boston called his sermon The Crook in the Lot.[4] It was based on the command and the question that we read in Ecclesiastes 7:13:
"Consider the work of God: who can make straight what he has made crooked?"
The command in this verse is a call to a careful observation of the way that God works. The man who wrote Ecclesiastes—the Preacher who called himself Qoheleth and who may well have been King Solomon himself—took careful notice of the world around him. He studied the seasons of life, learning when it was time for this and time for that. He watched the way people worked and played. He saw how they lived and how they died. Here in chapter seven he invites readers to consider God's work in the world, and then he asks a rhetorical question.
So, how would we answer him? Who does have the power to straighten out what God has made crooked? The answer, of course, is no one. Things are the way that God wants them to be; we do not have the ability to overrule the Almighty.
When the Preacher talks about something "crooked," he is not referring to something that is morally out of line, as if God could ever be the author of evil. Instead, he is talking about some trouble or difficulty in life we wish that we could change but cannot. It happens to all of us. We struggle with the physical limitations of our bodies. We suffer the breakdown of personal or family relationships. We have something that we wish we did not have, or do not have something that we wish we did. Sooner or later, there is something in life that we wish to God had a different shape to it. What is the one thing that you would change in your life, if you had the power to change it?
God has given each of us a different situation in life. Thomas Boston explained it like this: "There is a certain train or course of events, by the providence of God, falling to every one of us during our life in this world: and that is our lot, as being allotted to us by the sovereign God." We all have our own lot in life, and we all have things in our lots which we wish that we could change:
In that train or course of events, some fall out cross to us, and against the grain; and these make the crook in our lot. While we are here, there will be cross events, as well as agreeable ones, in our lot and condition. Sometimes things are softly and agreeably gliding on; but, by and by, there is some incident which alters that course, grates us, and pains us... . Every body's lot in this world has some crook in it... . There is no perfection here, no lot out of heaven without a crook.[5]
"What God sees meet to mar," as Boston said, "we will not be able to mend... ."[6] But neither Boston nor the Preacher were fatalists! Instead, they sought to frame their situations in terms of the sovereignty of God. According to Boston, this view "is a proper means, at once to silence and satisfy men, and so to bring them unto a dutiful submission to their Maker and Governor, under the crook in their lot."[7]
We are under the power of the sovereign and omnipotent Ruler of the universe. We do not have the power to edit His plan for our lives. But far from driving us to despair, the sovereignty of God gives us hope through all the trials of life. We do suffer the frustration of life in a fallen world. But the Bible says that we suffer these things by the will of a God who is planning to set us free from all this futility, and who is working all things together for our good (Rom. 8:20, 28).
---
[1] Boston was actually the subject of my doctoral research in church history. See: Philip Graham Ryken, Thomas Boston as Preacher of the Fourfold State, Rutherford Studies in Historical Theology (Carlisle, UK: Paternoster, 1999).
[2] Jonathan Edwards, The Works of Jonathan Edwards, ed. John E. Smith (New Haven, CT: Yale University Press, 1957), 2:489.
[3] Thomas Boston, The Complete Works of the Late Rev. Thomas Boston of Ettrick, ed. by Samuel M'Millan, 12 vols (London, 1853; repr. Wheaton, IL: Richard Owen Roberts, 1980), 12:205.
[4] Thomas Boston, "The Crook in the Lot," in Complete Works, 3:495-590.
---
Philip Ryken (PhD, Oxford) is the Bible teacher on Every Last Word, a weekly radio broadcast from the Alliance of Confessing Evangelicals. Dr. Ryken also serves as president of Wheaton College. He is the author and editor of numerous books, including Art for God's Sake and Grace Transforming. When he is not preaching or playing with his children, Dr. Ryken likes to play basketball and ponder the relationship between Christianity and American culture.
---
This article was originally published on reformation21 in June 2009. To read more from Philip Ryken's "The Crook In the Lot" series, see the list of articles below: