Satan's Strategy #4: Great Men Sin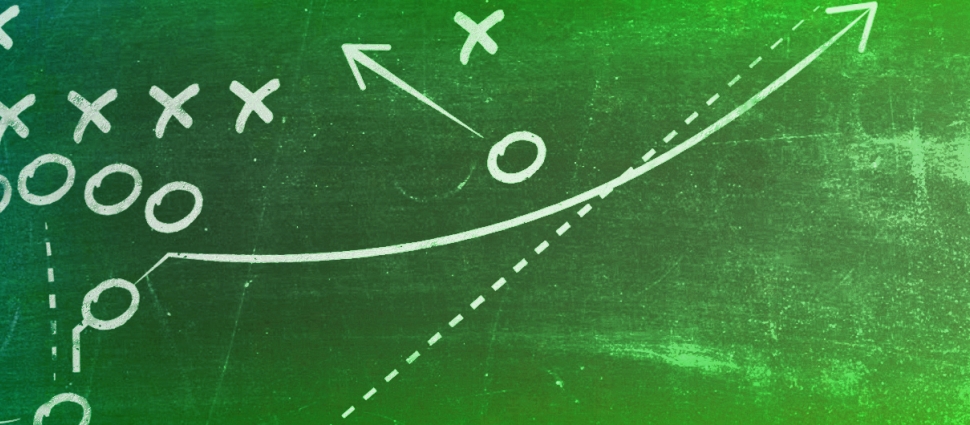 Satan tempts us to excuse or ignore our sin by showing us the sins of great men. We need not turn to tabloid newspapers to read of such sins; the Bible will suffice. Noah got drunk. Abraham lied. Jacob deceived his father and cheated his brother. David committed adultery and murder. Peter denied the Lord Jesus Christ and behaved hypocritically toward Gentile Christians. Satan tells us that such examples prove sin comes with few negative consequences. "These men continued to be useful servants in God's kingdom," Satan says. "They sinned, found forgiveness, and the whole mess was over. They recovered and all was well."
Satan also tells us that such examples prove that sin is inevitable. "There is no avoiding sin," the Devil says. "Sin will happen to the very best of men. God expects us to sin, so He is neither surprised nor terribly disappointed when we do sin. Don't get overly concerned about sin," the Deceiver tells us.
When Satan tempts us in this manner, he neglects to tell us the rest of the story. He hides the tears, heartaches, misery, and painful repentance that result from yielding to temptation. David's infamous sins with Bathsheba and Uriah were followed by his humiliating encounter with Nathan, his public disgrace, and his soul-wrenching repentance. We also know that God punished David for his sin. (See Psalm 51 and 2 Samuel 12:10.) Peter's denial of Jesus before a lowly servant girl resulted in a night of tears. According to early Christians who knew the elderly Peter, whenever the apostle heard a cock crow he would be reminded of his sins, fall upon his knees, and beg for pardon anew.
Great saints sin, but they also feel the pain of sin acutely. "Though God doth not, nor never will, disinherit His people for their sins," writes Brooks, "yet He hath severely punished His people for their sins."
Nor does Satan tell us that great men do not make it a habit to sin. They fall into sin, but they do not stay there. They are overtaken by sin; they do not remain in it. As Brooks put it, they fall accidentally, occasionally, and with much reluctancy; they do not sin obstinately, readily, delightfully, or customarily. Great saints grieve over and fight their way out of sin.
Seeing the sins of great men should certainly affect us: It should persuade us that sin is deceitful and powerful. It should convince us that we are not strong enough to experiment with sin. Every Christian should realize that he is not so mature that he is immune to the allure of sin. Great men's sins should cause us to fear sin all the more and be even more vigilant in resisting it. Believers who think they stand should take heed lest they fall (1 Corinthians 10:12). It can encourage our own repentance when we see that even great saints sinned and yet found restoration through forsaking their sin.
Satan's showing us the sins of great men often has another effect: It encourages us to think that we lack the power to resist sin. "If that great saint could not resist temptation," the Devil tells us, "then how can you? You are much weaker than he!" We see godly Christians succumb to temptations and come to the conclusion that resisting sin is futile.
Not true.
"No temptation has you but such as is common to man; and God is faithful will not allow you to be tempted beyond what you are with the temptation will provide the way of escape a you may be able to endure it." (1 Corinthians 10:13)
This assures me that I always possess the ability to resist on temptations. I never face a temptation that is stronger the provision of God's grace. God is faithful to restrict temptations to snares I am able to resist. This verse also tells me that there is always a way to escape from the temptation without sinning. I can never surrender and cry out, "I can't endure this temptation any longer!" Because a sovereign God controls all events and gives grace, I am always able to endure it. The question is never whether I have the ability to resist this temptation to sin, because the answer to that question is "Yes." Rather, the question Christians face is whether they are willing to resist this temptation to sin. The Bible tells me that I am never in a situation where I must sin. "The Lord knows how to rescue the godly from temptation." (2 Peter 2:9).
Previous posts in this series:
---
Robert Spinney (PhD, Vanderbilt) is professor of History at Patrick Henry College, where he teaches American history and historiography. He is the author of City of Big Shoulders: A History of Chicago and World War II in Nashville: Transformation of the Homefront, as well as an American history textbook and numerous ministry-related booklets. Dr. Spinney formerly served as a pastor at Grace Baptist Church in Hartsville, TN, and at Winchester Baptist Church in Winchester, VA.
---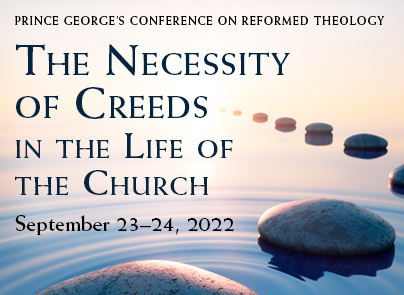 Craig Carter • James Fesko